Style
Luxe for less: Cate Blanchett's opal Oscars earrings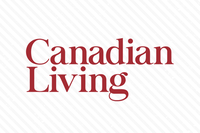 Style
Luxe for less: Cate Blanchett's opal Oscars earrings
Cate Blanchett's Armani gown was stunning as it glittered under the lights at the Dolby Theatre for the 86th Academy Awards, but I was captivated by her large opal Chopard earrings. I'm partial to iridescent stones, and the white opals with shots of pink and blue beautifully offset her peaches-and-cream skin and soft pink lipstick.
Cate Blanchett; Photo by Keystone Press
Since Ms. Blanchett took home the coveted Best Actress statue this year, I doubt her earrings are going to be readily available—much less affordable!—at any point in the foreseeable future. But that doesn't mean you can't take inspiration from her ladylike elegance. Here are some opal earrings at great price points that I've fallen for:
From left: John Wind Maximal Art Crystal And Opal Heirloom Earrings, $55,
maxandchloe.com
. Pear-Shaped Lab-Created Opal and Pink and White Sapphire Drop Earrings in Sterling Silver, $149,
peoplesjewellers.com
. Opal and White Topaz Drop Earrings in Sterling Silver, $168,
ross-simons.com
.
Check out our 2014 Academy Awards best dressed.