Style
Make a difference by purchasing Just One jewellery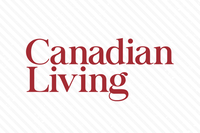 Style
Make a difference by purchasing Just One jewellery
One of our favourite things about fashion and style is the inherent creativity that comes with designing a piece or putting together an outfit. So when we hear about entrepreneurs that get even more creative by finding ways to give back to underprivileged communities—and manage to do so by creating great-looking pieces—we are seriously impressed.
Canadian organization
Just One
is an organization that does all of that. It buys handmade jewellery from women in Africa, many of whom are associated with
The Power Women
that works to reduce poverty by teaching HIV-positive women self-sustaining skills. Just One purchases the jewellery at fair prices that help to support the artisan and also ensure that a generous portion of the profit makes its way back to the creator as well.
The pieces are beautifully simple with geometric shapes and touches of colour. The Arrow Necklace is a perfect throw-on-and-go piece that dresses up a plain T-shirt, while the Bone Bracelets make for an unique arm party. For something that is handmade, the pieces are affordable and look much more expensive than their price point suggests—something we're always looking out for here at
Canadian Living
.
We highly recommend you pick up a piece for yourself, but if you'd like to get more involved, you can
host a Just One event
and invite all your friends to check out the collection as well. For more information, check out their
Facebook page
and share your Just One purchase by including the handle
@i_am_justone
and #IAmJustOne.