Style
Review : OxyGeneo 3-in-1 Super Facial—and friends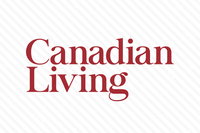 Style
Review : OxyGeneo 3-in-1 Super Facial—and friends
Last week I was invited to experience the next generation of oxygen facials from the folks at OxyGeneo. "No, I don't want a treatment that will immediately give me glowing and hydrated skin," said no one ever! Of course my answer was yes.
What is a "classic" oxygen facial?
This is a type of facial commonly done in medical environments, so think of it more like a treatment and less like a fancy spa-type experience. A device attached to a machine streams oxygen, which pushes high concentrations of skincare ingredients (such as hyaluronic acid and/or retinal) into your skin.
How is the OxyGeneo 3-in-1 Super Facial different?
Launched in 2013, this style of oxygen facial was inspired by the Bohr effect, a physiological phenomenon where an increase in blood CO2 concentration leads to a decrease in blood pH, resulting in hemoglobin proteins releasing their load of oxygen. A decrease in carbon dioxide provokes an increase in pH, which results in hemoglobin picking up more oxygen. To get this process to happen on and under your skin, a gel is applied all over your face, (either NeoBright, which lightens and brightens using azelaic acid, kojic acid and retinol or NeoRevive, which repairs and regenerates with hyaluronic acid, peptides and retinol) then a smooth capsule made of sodium bicarbonate, citric acid and magnesium is placed on the end of a vibrating devise. When it touches the active-ingredient rich gel formula it creates carbon dioxide bubbles, which causes oxygen-enriched blood to come to the surface. The process gives clients three-pronged results: exfoliating the dermis, infusing skin by aiding in deeper penetration of ingredients and oxygenating skin, which increases capillary flow and skin metabolism.
What's new? The brand is now offering two new handpieces. The first is the TriPollar radio frequency tool, which helps with skin tightening and spot-treating. It can be added on before the OxyGeneo super facial. This device has four small smooth metal prongs on the end which get warm, but not hot. Safely heating up the skin and helping to promote collagen production. The second tool is the ultrasound hand piece, which also uses heat to promote better absorption of the active ingredients found in the gel.
Results:
From just one treatment you can't expect miracles. However it did immediately improved the texture of my skin and increased radiance, no downtime. You'd need a series of treatments (ideally once a month) to get the long-term benefits, including improvements to acne, elasticity and age spots.
How much does it cost?
The OxyGeneo treatment is approximately $150 on its own, $250 with the addition of the TriPollar handpiece and $300 with the addition of both the TriPollar and the ultrasound handpieces. You can visit
geneo.ca
for clinic and medi spa locations.