Style
Review: Ste. Anne's Skin Nourishment skin-care line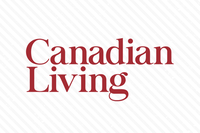 Style
Review: Ste. Anne's Skin Nourishment skin-care line
My desk is basically a conveyor belt for new beauty products and it is impossible to test them all even if I want to (which I often do). One example is Ste. Anne's Skin Nourishment Mineral Mask (available in Soothe, Clarify and Drench), which is part of the house line at Ste. Anne's Spa in Grafton, Ontario. The three mineral powders can be mixed with water, almond milk or yogurt to create treatment pastes with different benefits. Cool right? Yet they sat on my desk for weeks and I never got around to actually trying them. Thanks to my very good fortune, I recently received an invite to head to Ste. Anne's for a little getaway, and what better way to try a spa skin-care line (including the mineral masks I'd been hoarding) than at the spa itself? On the day of my trip, I packed my bags with the bare essentials (because robes are the spa's encouraged attire) and took an hour-long train ride from downtown Toronto to Grafton.
I was in awe when I arrived, because the architecture and grounds are like something out of a fairytale (as evidenced by the picture above). I stayed for a night in the quaint Cathedral room, drank tea on the patio (try the Feathery Pear!), swam in the outdoor pool and enjoyed a tour of the gardens, where I saw some of the ingredients that are used in the food (asparagus, raspberries, herbs) and skin care (rose, lemongrass). One of my favourite parts of my stay was the
Signature Facial
with Natalie using only Ste. Anne's Skin Nourishment products. It started off with a foot soak and scrub and finished off with a scalp massage (my fave). In between, Natalie cleansed and toned my face, then exfoliated with her personal favourite product, the
Gommage
($44). She used the
Soothe Mineral Mask
($20) mixed with the
Hydrating Mask
($40) to reduce redness and quench my skin (and she warmed it up, so it was amazing), and finished up with a face massage and application of the serum and moisturizer. The products are fragrant, soothing and non-irritating even though I have sensitive skin. Natalie's gentle touch and constant awareness of the lights (she dimmed them every 10 minutes as my eyes adjusted) made me a bit of a convert (to the spa and the products).
Pictured: Ste. Anne's Skin Nourishment Mineral Mask in Soothe. Visit skinnourishment.ca for more details or to order.
If you're looking to transition to a natural skin-care line with local ingredients, this line is definitely worth a shot. I also highly recommend a summer weekend at the spa to recharge and bond with a friend or loved one. Besides, there's no better way to test new products.
Read more:
The best foods for healthy skin
Everything you need to know about facial essences
10 targeted sheet-mask treatments