Style
Stylish Steal: Metallic Loafers $27.80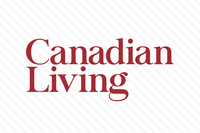 Style
Stylish Steal: Metallic Loafers $27.80
Aren't these silver leatherette (this term sure beats pleather) loafers adorable? We saw this menswear basics trotting up and down the runways in variety of styles for both summer and fall 2011. The styles ranged from spectators to creepers and you can find them in the classic loafer shapes too. [caption id="attachment_3139" align="aligncenter" width="365" caption="Metallic loafers from Forever 21 $27.80."]
[/caption]
This is a must have shoe to slip-into for fall but it's equally suitable for prepster summer style too.
I'm pretty surprised at how quickly the junior and lower priced stores have already started selling these coveted styles. This duo above from Forever 21 has a boat shoe quality which is great for summer but it's main style elements are a classic penny loafer with tassels. Love.
Will you return to loafers this summer or fall?