Fashion
How to wear denim on denim

Photography by Carlyle Routh Image by: Photography by Carlyle Routh
Fashion
How to wear denim on denim
Whoever said you can't wear denim on denim didn't have their jeans on right. Fashion rules were meant to be broken. "Mixing denim can be exciting," says Jason Trotzuk, founder and creative director of Fidelity Denim, "Because it has endless possibilities." The trick to making the "Canadian tuxedo" fresh, he says is mixing up the weight of the denim, wearing conflicting washes and never trying too hard. Just remember: Too many denim elements in your outfit can sabotage your efforts. In other words, twice is nice but never thrice. When in doubt, a lighweight shirt in a denim-like fabric like chambray paired with a dark of skinnies always works, as it's both casual and sophisticated.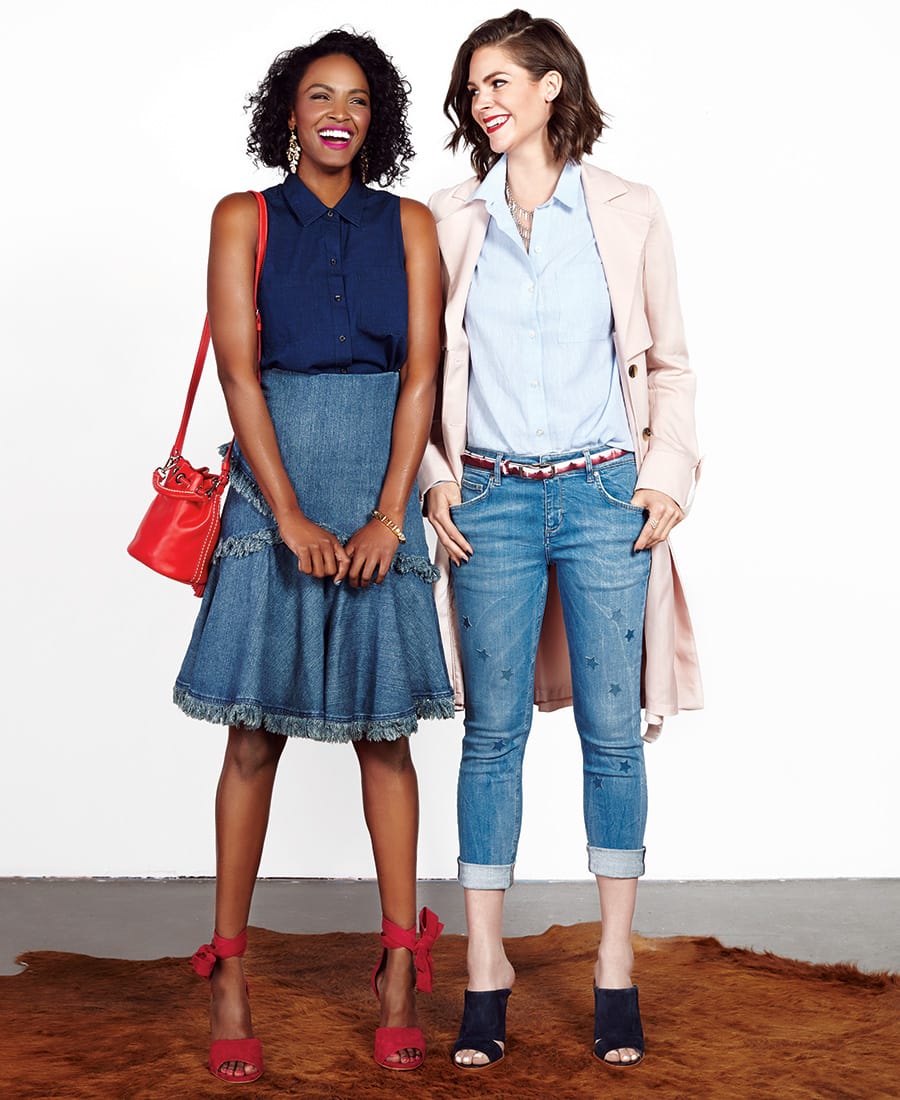 Left:
Move denim into pretty territory with a flirty circle skirt embellished with decorative fraying. Shirt, $28,
oldnavy.ca.
Skirt, $165,
michaelkors.com.
Earrings,
stelladot.com.
Bag,
roots.com.
Bracelet,
bananarepublic.ca.
Shoes,
hm.com/ca.
Right:
Patchwork denim is a major trend this spring, but if it feels too junior for you, try these subtle star patches instead. Jacket, $150,
rw-co.com.
Shirt, $55,
gapcanada.ca.
Jeans, $210,
liujo.com.
Earrings and belt,
hm.com/ca.
Necklace,
jenny-bird.com.
Ring,
stelladot.com.
Shoes,
bananarepublic.ca.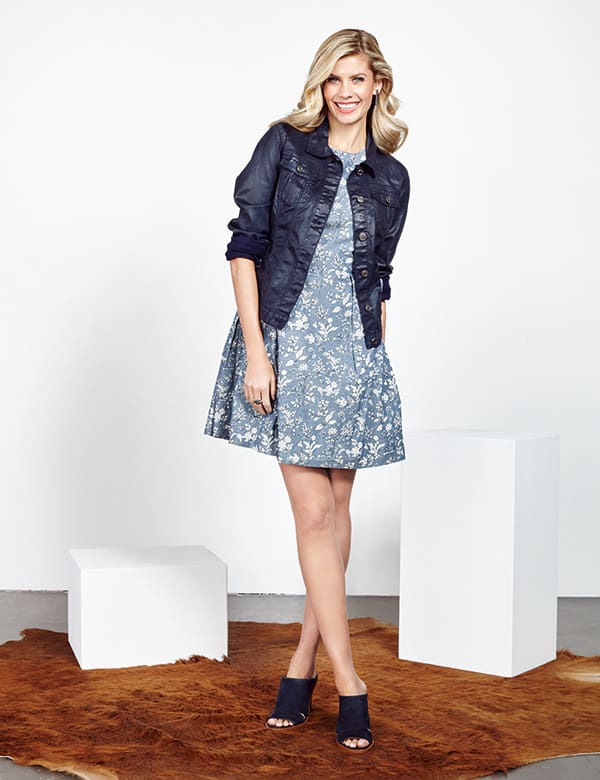 Try pairing a wax-coated denim jacket with a printed chambray frock; the different tones and textures give your denim a whole new feel. Waxed-denim jacket, $160, and earrings,
bananarepublic.ca.
Dress, $80,
gapcanada.ca.
Ring,
thomassabo.com.

Read more:

What shoes to wear with jeans
How to wear denim to the office
This article was originally published in our April 2015 issue.


Subscribe to Canadian Living today
and never miss an issue!