Food
Food Books for Kids - Amy Wilson Sanger's World Snacks series
Food
Food Books for Kids - Amy Wilson Sanger's World Snacks series
Since I love all things food related, I also want to instil that same love in my son. A while back I bought him 4 books from
Amy Wilson Sanger's
World Snacks series for toddlers, and over the weekend he pulled them off the bookshelf for me to read to him, again. Each book features a different cuisine, like Italian linguini, risotto and proscuitto in
Mangia! Mangia!
(above), southern fried chicken, mac & cheese and collard greens in
A Little Bit of Soul Food
, Chinese oolong tea, sticky rice, spring rolls and dau fu in
Yum Yum Dim Sum
, and Indian bhel puri, tandoori chicken and coconut cham cham in
Chaat and Sweets
.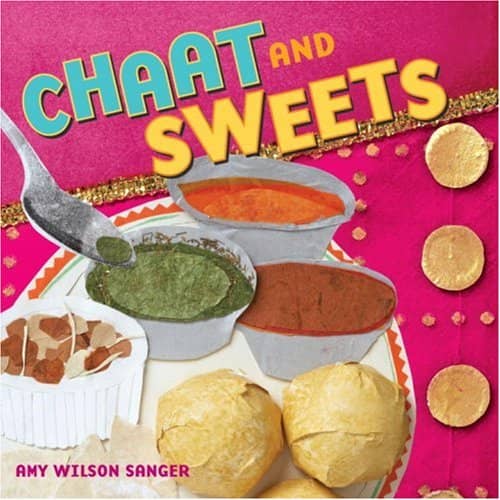 There is also
My First Book of Sushi
featuring Japanese food,
Let's Nosh
about Jewish food and
Hola! Jalapeño
about Mexican food. The pictures are composed of cut-paper collages and the
bouncy rhyming text
is engaging and fun to read. I have read the books so many times, I can recite them word for word. They are a great way to introduce kids to new words and cuisines. The last time we had tandoori chicken, my son was hesitant to eat any, but once I reminded him that it's the
same tandoori chicken
that we read about in his book, he was at least willing to try a piece. The books are published by Tricycle Press. Images courtesy of
amazon.ca