Food
How to make almond milk
Food
How to make almond milk
We go through a lot of almond milk in our household. We used to buy it from the grocery store, but we were never happy with the list of ingredients. Thus, we decided to start making our own. It may seem like a lot of work, but you can make a good amount at once. And after you do it a few times, you can run through the process with your eyes closed.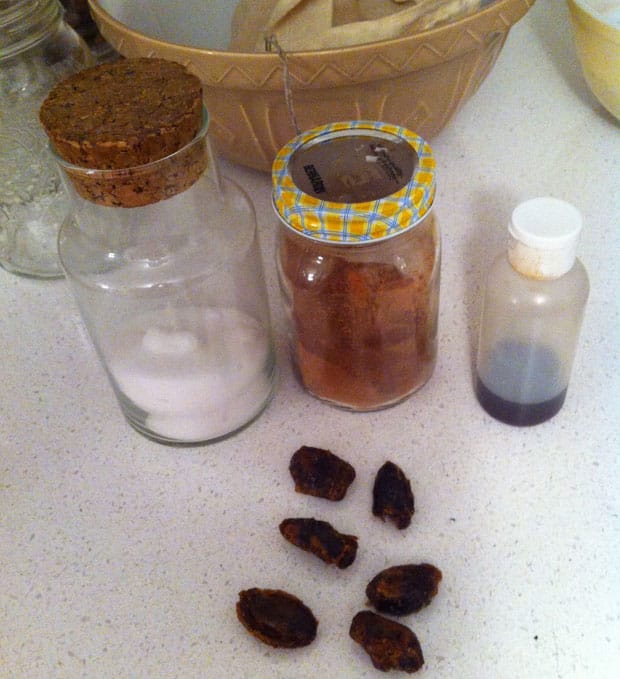 You'll need:
- 1.5 cups of raw (preferably organic) almonds - 4-8 cups water (plus more for soaking almonds)
*See my note on water volume below
- 6 dried pitted dates - About 1 tsp cinnamon - About 1 tsp vanilla extract - 2 pinches salt - A nut bag - A heavy-duty blender - Large bowl - Mason jars, or some sort of vessel to store almond milk
Soak almonds in water for a couple of hours or overnight*. Drain and rinse almonds.
Place half of almonds in blender with half amount of water*, 3 dates, 1/2 tsp cinnamon, 1/2 tsp vanilla and pinch of salt. Blend on high speed for at least a minute.
Hold nut bag over large bowl and pour contents from blender into bag. Gently squeeze liquid out of nut bag. Once most of the liquid is out, squeeze with a little more force to extract the rest of the milk. This is a very good hand workout!
Pour liquid into mason jars. You will be left with almond pulp in the nut bag. Invert bag and scrape the pulp into a separate container. I will share tips on what to do with the almond pulp in a future post. Repeat process with the other half of the ingredients. Store in fridge for up to a week. Shake your jars before using, as the milk separates.
*A note re the amount of water to blend with almonds:
The longer I soak my almonds, the more water they absorb, thus changing size. Admittedly, there have been times when I let my almonds soak for 48 hours because I haven't had time to make the milk, or I'm just too lazy. The longer I let them soak, the more water I add. When I let them soak for 24 hours or longer, it's safe to say I use about 8 cups of water. That said, if you use less water that's fine. It will just result in a creamier, thicker milk ... which wouldn't be so bad!
Some variations:
- You can use less or more dates, depending on how sweet you like it - You can use a vanilla bean for a more intense flavour. Just chop it up in small pieces and add it to the blender with the rest of the ingredients (and of course omit the vanilla extract) - Half the recipe if you don't think you'll need as much - You can probably use a fine mesh strainer to separate liquid from pulp - You can probably use cheese cloth in place of nut bag
How to use almond milk:
- As a chaser to a deliciously rich cookie, like one of these
Chocolate Peanut Butter Surprise Cookies
- In your cereal - In your oatmeal - In a smoothie (stay tuned because I'll be sharing my recipe for my favourite almond milk-based smoothies soon) - In your
hot chocolate
- Just straight up, right out of the jar
Benefits of making your own almond milk:
- You know exactly what's in it - It is much richer and creamier than any store-bought almond milk I have ever tasted - You will feel a great sense of pride every time you open the jar If you are looking to purchase your very own nut bag, you can find one
here
on Amazon.ca, or you can order one
here
from the Vitamix website.