Food
Kitchen hack: The better way to grate cheese
Food
Kitchen hack: The better way to grate cheese
Onion chopping aside, there are few kitchen tasks quite as
annoying as grating cheese
. Sure, the reward – ooey, gooey, melted cheese – is well worth it, but the act itself is onerous enough to make me want to go vegan. It's not that the task is overly time-consuming or back-breaking – it's that the cheese (especially softer kinds, like mozzarella) gets all
mushy on the grater
, making it almost impossible to shred. At one point, I got so annoyed that I even tried buying the pre-shredded bagged stuff, but as an ardent cheese-lover, let's just say that grabbing a handful of dried-up "cheese" bits from the resealable package was a slightly traumatizing experience. While certainly convenient, the taste and texture just can't compare to freshly grated cheese. So imagine my excitement when I discovered this
little trick
for grating cheese mess-free:
freeze it first!
To do it right, simply pop your cheese block in the
freezer for about 15 minutes
before grating – this hardens it up a bit, making it
slide easily along the holes of your cheese grater
without deteriorating into a paste-like mess that's impossible to grate. It works great for mozzarella, cheddar and Monterey Jack cheese. Now, get grating! Put your newfound skill to the test with these
amazing cheese
recipes:
Greek-Style Macaroni and Cheese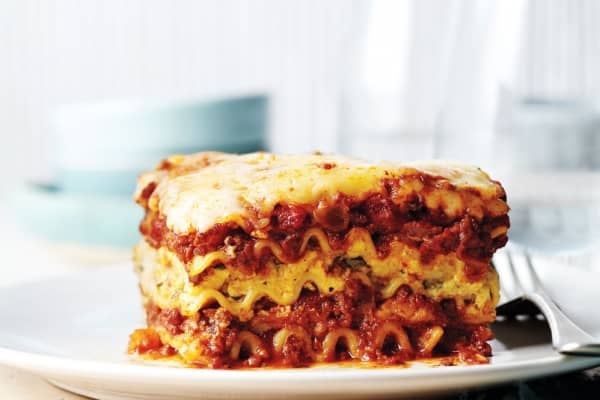 Photography (from top to bottom): FlickrCC/Didriks, Jeff Coulson, Jodi Pudge, Jeff Coulson.