Food
Knife skills: How to slice vegetables
Food
Knife skills: How to slice vegetables
Slicing is quite simple as far as basic knife cuts go. Here's how we do it in the Test Kitchen: Let's start with a red pepper as an example. Start by
washing and preparing the veggie
. Preparing could mean peeling, but in this case, it means seeding our pepper and cutting it into manageable sections (quarters or sixths usually work).
If there are some gnarly bits on the end, feel free to include them, but if you want tidier slices, you can
trim them off
.
Your recipe will often specify whether a vegetable should be sliced crosswise or lengthwise, but if it doesn't, it probably doesn't matter much. Just go with it. Remember your
proper knife holding skills
, keep those fingers tucked under, and
cut the pepper into strips
.
It works the same way with a carrot. Just peel and slice.
We consider a slice to be about 1/4-inch wide
.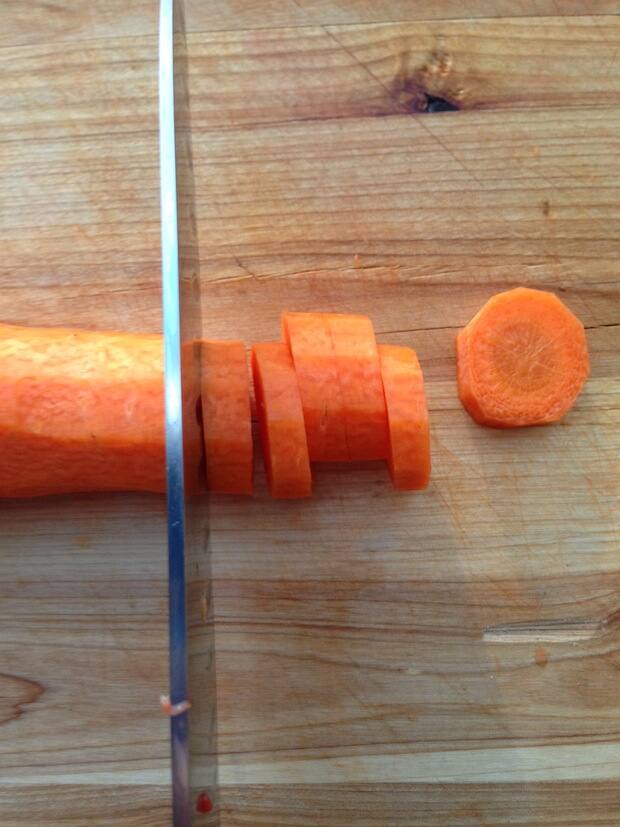 Want to "thinly slice"? Go for a scant 1/8-inch
.
Want to see how to chop an onion?
Click here
! See our handy knife skills video
here
!
Photography: Annabelle Waugh