Beverages
3 essential white wines to get excited about for spring
Beverages
3 essential white wines to get excited about for spring
Now that spring is here with brighter days and lighter meals, it's time to put away some of the big reds we've been comforting ourselves with and embrace the new season with crisp, refreshing white wines.
Elsa Macdonald, the Director of Wine Education at the Constellation Academy of Wine has a few pairing suggestions for how to enjoy Chardonnay, Sauvignon Blanc and Pinot Grigio. She also gets to the bottom of what's the best type of glass to serve Champagne in. Hint: you may want to rethink those traditional flutes.
Canadian Living: What's the difference between Chardonnay, Sauvignon Blanc and Pinot Grigio?

Elsa Macdonald: Crisp white wines with refreshing acidity and bright, clear fruit flavours hail from cooler climates like Marlborough, New Zealand, Coastal California, the north of France, Italy and closer to home the Niagara Peninsula. Pinot Grigio tends to be the lightest bodied of the group with light aromas and flavours of honeydew melon, lemons and sometimes, white flowers. It's pleasant to sip and works with most foods because it doesn't overpower.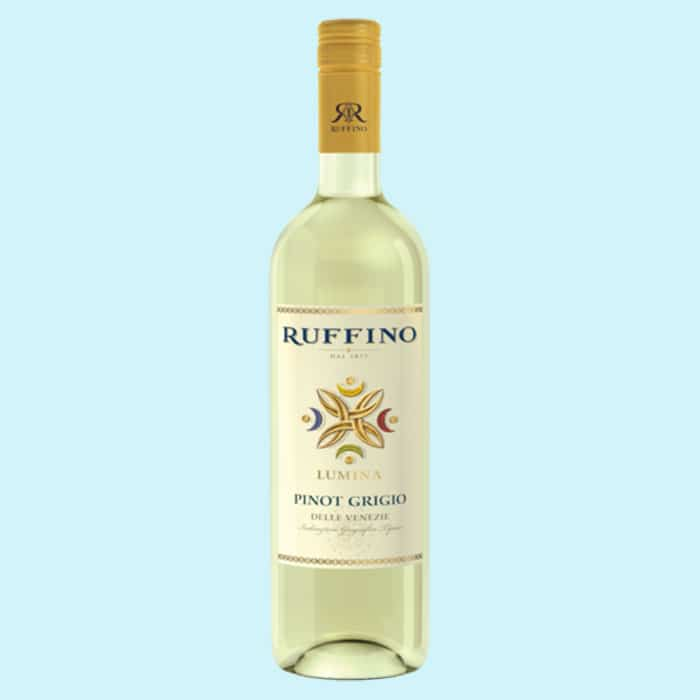 Sauvignon Blanc on the other hand is typically the most invigourating and intense with its pronounced flavours of grapefruit, green veg and a fresh grassiness. It is the most crisp of the group, sometimes tart and mouthwatering, which makes it a captivating partner to sushi, green salads and tangy goat cheese.
Chardonnay can be a bit of a chameleon in that sometimes it is straightforward flavours of apple and lemon but, depending on how the winemaker treats it, it can soak up oak flavours of toast and vanilla and it can also be coaxed into a creamy texture which changes the game. The richer versions are more substantial on the tongue meaning they provide an extra dimension of textural interest to food pairings. Try something very lightly oaked with baked fish or chicken. Try something a little more substantial to pair with your Easter ham or turkey.
Canadian Living: I have seen people serving sparkling wine in different shapes of glasses – are flutes going out of fashion?

EM: The intent of the long, tall sparkling flutes is to accentuate the appearance of bubbles in the wine. The elongated route allows bubbles to float to the top, one after the other in streams that appear like strings of pearls. Beautiful! The trouble with these glasses is that the narrow top suppresses the aromas of the wine itself. A coupe (the shallow, wide glass said to be shaped as an impression of Marie-Antoinette's breast) has the challenge of being too wide, allowing both the bubbles and the aromas to escape too quickly. For vintage Champagnes and other sparkling where the flavours of the wine itself are paramount, they are often served in standard white wine glasses. That said, I confess to having a collection of unique flutes collected as keepsakes on holidays. I just love the sense of occasion it adds to an evening and also that each guest identifies in some way with the glass I select for them. Not to mention no one forgets which glass is theirs!
Getty Images
Elsa Macdonald is the Director of Wine Education at Constellation Academy of Wine. She's our go-to expert for everything wine, and throughout the year will help us demystify, debunk and understand a little more about the noble grape – in layman's terms. Have a question about wine? Send it to cl.readers@tva.ca