Collections
Cool summer cocktails
Cava Sangria
Photography by Ryan Szulc/TC Media Image by: Cava Sangria <br />Photography by Ryan Szulc/TC Media
Collections
Cool summer cocktails
Frosty Peach Daiquiris
Blender drinks are designed to deliver the right amount of alcohol, mix and ice, all in one glass. Using
fresh peaches
will result in the best flavour. Whip up a batch at your next outdoor party!
Photography by Ryan Szulc
Bay Breeze Cocktail
This simple drink is made with three common ingredients you may already have on hand. All you need to do is refill the ice tray!
Cava Sangria
Summer doesn't start until someone makes a pitcher of sangria. This fruit-filled beverage changes flavor depending on the seasonal fruit you add to the mix.
Photography by Ryan Szulc
Black Currant Rum Punch
Iced tea makes a great base for this cool cocktail. Serve in a punch bowl or pitcher.
Gin Chiller
Refreshing and crisp, this unconventional summer cocktail is made with cucumber and lychee.
Photography by Ryan Szulc
Bloody Mary
This classic cocktail is filling, especially when it comes with an edible stir stick! For more kick, add extra hot pepper sauce.
Mint Julep
A few sprigs of mint from your garden are the stars of these light juleps.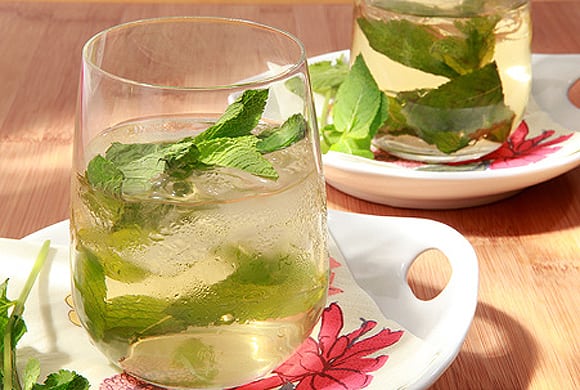 Photography by Matthew Kimura
For more delicous cocktails, checl out these four
delicious sparkling wine cocktails
.