Food Tips
4 ways to make a creamy soup without using dairy
Photography, Ella Olsson, Unsplash.com
Food Tips
4 ways to make a creamy soup without using dairy
Nothing is more comforting than a delicious bowl of smooth, creamy soup, which you can get by simply adding some cream or milk to any soup recipe.
However, you don't need dairy products to get the same result. Whether you're vegan, lactose intolerant, want to cut on calories or simply don't have any milk or cream on hand, there are plenty of ingredients that can give you the same umptiousness in your favourite soup recipe. Here are a few of our favourites:

1. Legumes
Photography, Suheyl Burak, Unsplash.com

The starch in legumes (such as chickpeas, lentils and split peas) is great for thickening your soup. Add about ¼ cup of the legume of your choice to your pot and simmer gently until you can easily mash them with the back of a spoon. You can also use larger legumes such as black or red beans, but you'll need to put them through a blender to get that smooth texture.

2. Coconut milk
Photography, Tijana Drndarski, Unsplash.com

Any vegetable milk will do, but the fat contained in whole coconut milk is the perfect ingredient to give your soup a nice rich texture. Forget light coconut milk, which won't give the desired effect, and coconut cream, which will be harder to incorporate into the mixture.

3. Cashew cream
Photography, Conscious Design, Unsplash.com

Soak raw cashews in a bowl of boiling water for 30 minutes. Then use your blender to obtain a nice creamy texture and add to the rest of the soup. Not only will you get a smooth texture, but you'll also get a light buttery flavour that's absolutely delicious.

4. Rice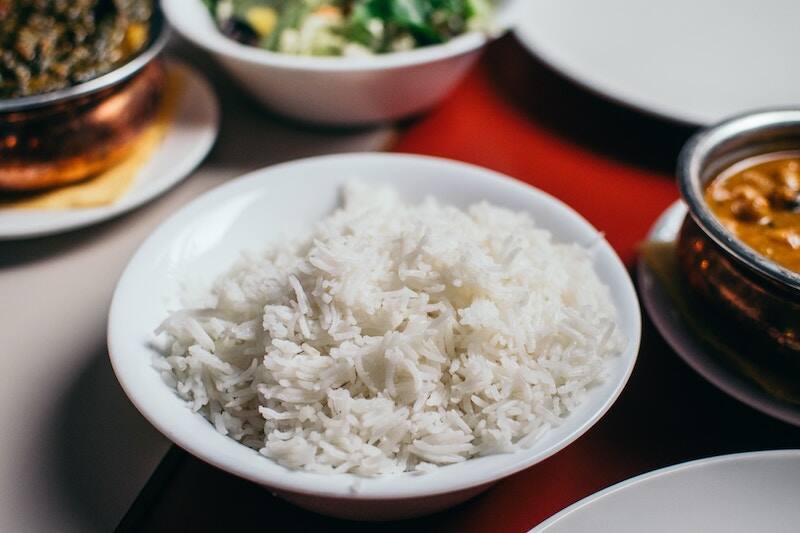 Photography, Pille R. Priske, Unsplash.com

Just like legumes, starchy rice is also great for thickening soups. Short-grain white rice such as arborio, calrose and Japanese rice (uruchimai) work best. Rinse about ¼ to ½ cup of rice and add it to your soup for about 15-20 minutes.
Our favourite pumpkin desserts