Food Tips
5 outstanding cookbooks to give to any food lover
Food Tips
5 outstanding cookbooks to give to any food lover
We've rounded up five of the best cookbooks on store shelves now that any foodie on your list will love.


1. Appetites by Anthony Bourdain and Laurie Woolever
Appetites is Bourdain's first cookbook in over 10 years. The recipes are a mish-mash of memories based on meals he ate growing up—the same ones he now makes for his own family—plus assorted favourites from his culinary adventures around the world. We love that all the recipes are steeped in satisfying comfort; his take on the Macau-Style pork chop sandwich is absolutely delicious.
Appetites, $47, indigo.ca.
2. Cooking for Jeffrey by Ina Garten
For years, Ina Garten fans have watched her cook meals for Jeffery on Barefoot Contessa. We love that this book is as much a love letter as it is a collection of recipes. Ina's recipes are the ones you want to cook over and over again—she has a knack for turning the everyday into something special.
Cooking for Jeffrey, $45, indigo.ca.
3. Taste & Technique by Naomi Pomeroy
Everyone wants to elevate their home cooking in one way or another, and that's exactly what Naomi Pomeroy helps us do with Taste & Technique. Naomi's detailed directions make French classics so simple to cook at home. The lacquered duck confit on the cover draws you in to this cookbook and keeps you coming back for more.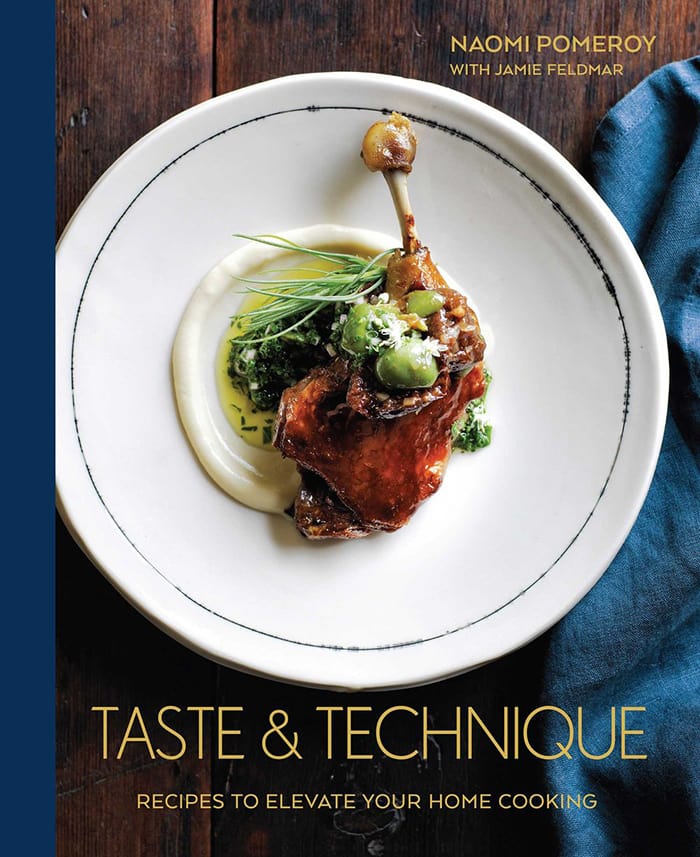 Taste & Technique: Recipes To Elevate Your Home Cooking, $54, indigo.ca.
4. Everything I Want to Eat by Jessica Koslow
The title says it all—turns out we want to eat everything Jessica makes. She covers everything from eggs to drinks and all the in-betweens with a light hand and a lot of fun. Plus, this is food for everyone! She's cleverly layered in tips on making recipes gluten-free, vegan and vegetarian. If you only make one thing, try "Sqirl's Sorrel Pesto Rice Bowl."
Everything I Want To Eat, $50, indigo.ca.
5. Power Vegetables! by Peter Meehan and the Editors of Lucky Peach
Vegetables are often an afterthought when we cook, but with Power Vegetables, that's all about to change. These "Mostly Vegetarian" recipes highlight the delicious versatility of vegetables and take them beyond side dish status. Here, they shine as main courses and even dessert. Looking for a holiday appy? The Leek Terrine is a great make-ahead.
Power Vegetables!, $47, indigo.ca.