Lunch & Dinner
Add some flavor to your Summer barbecue with these three cheeseburger ideas
Lunch & Dinner
Add some flavor to your Summer barbecue with these three cheeseburger ideas
With Summer right at the corner, the barbecue season is fast approaching and it is time to start planning your recipes! Of course, an all-time classic, the Cheeseburger, is a must and should be on your list.
To help cater to all people and families with different tastes,
Bothwell Cheese Sliced Variety Pack
450g
is the perfect addition to your barbecue needs. Whether you want Medium Cheddar, Red Hot Chili Pepper Monterey Jack, or Mozzarella cheese, you can pick to your liking from the convenient all-in-one package. Plus, you get to support local farmers and can trust you are eating real cheese made with only 100% natural Canadian milk and no modified milk ingredients.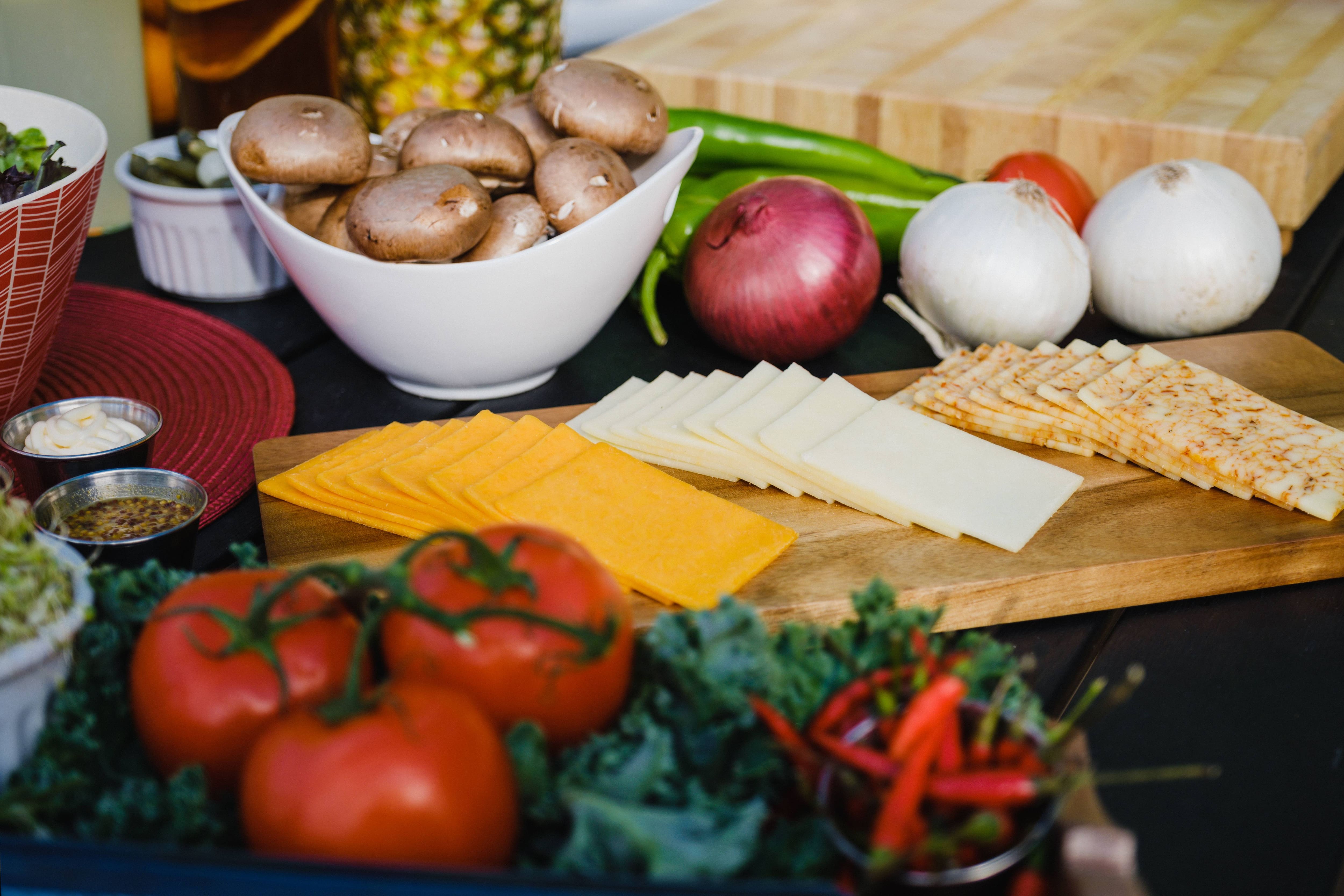 Here are three recipes from Canadian Living and Chef John you can make this Summer:
A hot take on the classic, Bothwell's own Chef John shares how to make the ultimate burger using the Medium Cheddar Cheese from the variety pack.
First, bind up your ingredients using regular ground beef, egg and breadcrumbs. Each beef patty will be about 8oz, cook on your barbecue for no more than 5 minutes per side – until you reach an internal temperature of 160 degrees.
Once your patty is ready, use a slightly toasted brioche bun with sesame seeds, add some grainy mustard, green leaf lettuce, sweet red onion, and tomatoes.
Finish it all up with the Medium Cheddar Cheese on top of the patty for the perfect complement to a juicy burger!
For the full recipe, visit Cooking with Chef John and watch the recipe here.
For those who like it hot and spicy, here's a different take on the cheeseburger using Red Hot Chili Pepper Monterey Jack Cheese, grilled peppers, onions, and a spicy jalapeño sauce.
While you prepare your ingredients, heat the barbecue to a medium-high and oil the grill. In a bowl, make the sauce by combining lime juice, mayonnaise, chopped-up jalapeños, and coriander.
Cook the beef patties on the barbecue for 4-5 minutes on each side, as well as the onions and peppers for 5 minutes per side.
To create the ultimate cheesiness, place two slices of the Red Hot Chili Pepper Monterey Jack cheese on each patty two minutes before removing from the barbecue.
Finally, place one beef patty on each bun, top with the grilled onions, peppers, and the spicy jalapeño sauce.
A good idea for those who want a lighter version of a cheeseburger is to omit the buns and instead make a lettuce wrap paired with some Mozzarella Cheese from Bothwell's Variety Pack.
Gather up your ingredients while your barbecue is heating up to medium-high heat. Once ready, grill each side of the patty for 4-5 minutes until medium-well. One minute before they are done, add the Mozzarella Cheese.
Next, layer the toppings on a big piece of green leaf lettuce, adding onions, the patty, some tomatoes, pickles, and simple ketchup with mustard. Wrap it all up and enjoy a light version of a classic burger!
We hope you will enjoy these three cheeseburger recipe ideas that you can easily accomplish with one convenient packaging of Bothwell Cheese Sliced Variety Pack 450g. Share your results and let us know in the comments your favorite of the three, and stay tuned for the upcoming contest!