Fitness
Best gifts for fitness buffs
Fitness
Best gifts for fitness buffs
Whether the loved one on your list regularly hits the gym, the slopes, the trails or the yoga studio, we've got a present they'll love to unwrap this holiday. These healthy gifts will delight any fitness enthusiast.
TomTom Spark Music GPS Fitness Watch + Bluetooth Headphones, $299, tomtom.com.
The fitness fiend in your life will love this
fitness tracker
that comes with music capabilities (up to 500 songs!) and Bluetooth headphones, so she no longer has to fumble with her phone or iPod and wired earphones. The user can just input their activity, choose a favourite playlist, then get moving, receiving real-time info on the workout's time, distance and calories burned.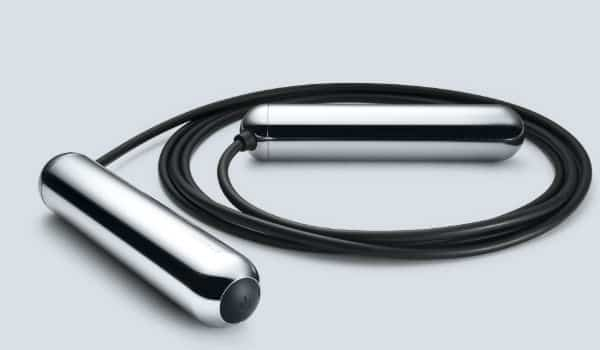 Tamgram Smart Rope, $90, bestbuy.ca.
Skipping is one of the best workouts for your heart, and there's nothing more motivating than seeing your success in real time. This newly developed
jump rope
tracks every little jump and uses LEDs to display the user's progress when the rope passes by in front of them. These mid-air updates carry a definite wow factor that helps motivate the exerciser, while the rope also sends data back to their smartphone for a handy record of the workout.
UGG Zermatt Wired Earmuffs $98, sportinglife.ca.
Those who love to exercise in the winter wonderland know the secret is to bundle up. These cozy sheepskin-lined earmuffs add an extra layer of comfort, with built-in speakers that let them listen to their favourite tunes during their run or cross-country ski, and a mic that let's them chat with a friend while they walk.
Brooks LSD Thermal Vest, $110, brooksrunning.ca.
They'll think of you whenever they
run
in the biting winter weather with this vest. Though it's lightweight, the PrimaLoft polyfill keeps runners warm at their core, while wind and water-resistant fabrics protect them from the elements.
Limitless Crystal Necklace, $120, rockingvibe.com.

These crystal necklaces are made with empowered, active women in mind. Made with crystalline raw quartz, this pendant makes an ideal gift for the yogi on your list who wants to unleash her inner strength—and wear it around her neck. Each crystal is unique, and the aqua colour pictured here is meant to elicit a calmness and fearlessness.
Wild Soul Yoga Mat, starting at $59, sugarmat.com.
Get her a yoga mat that reflects her personality with Sugar Mat, a Canadian company that makes customized and monogrammed mats. You can even submit original artwork to be blown up onto a mat. The mats are reversible, well cushioned and PVC-free, plus each one comes with its own strap.
Saje You're Awesome Yoga Kit, $23, saje.ca.
Aromatherapy
adds an extra level of Zen to a yoga lover's practice. Orange and patchouli set the stage for the session, then Saje's Peppermint Halo offers muscle relief and helps them continue their deep breathing when they're done. Finally, an antibacterial mat mist with scents of fresh pine and lavender provide a lovely refresher for that sweaty mat post-workout.
Under Armour Women's SpeedForm Apollo Vent, $120, underarmour.com.

Nothing excites a runner like opening a brand new pair of shoes on Christmas morning, and these are sure to put a smile on their face. These lightweight, breathable shoes are designed for speed so they'll be setting new personal bests in the new year.
Om The Day bag, $128, lululemon.com.

Whether you're buying for a gym-goer or a
yoga
fanatic, this bag does it all. It's got special pockets for a phone and laptop, a strap for a yoga mat, a removable laundry bag, and wet and dry pockets. Plus the stylish exterior is easy to wipe down so there's no need to worry about a little sweat.
Want more great gift ideas? See the
best tech gifts
to buy this year.