Prevention & Recovery
Systems Up!
Illustration: iStockPhoto
Prevention & Recovery
Systems Up!
Stay well this winter by strengthening your immune system with our expert-approved nutrition and lifestyle strategies.

We've been talking about staying healthy for many months, but now that we're heading into winter, not only are we trying to avoid the coronavirus, but the usual cold and flu bugs, too. Whether you're working on the frontlines, working from home or orchestrating remote learning for your kids, we know what you're thinking: I just can't get sick right now. There's no magic bullet when it comes to staying well, but there are some things you can do to boost your immunity.
"Your immune system is a network of organs and cells throughout your body, and when you actively support your immune system, you can be better equipped to ward off threats when they may pop up," says Krista Lowe, a naturopath practicing in Victoria, B.C., and scientific advisor for all-natural remedy company Beekeeper's Naturals. Here, we get the best advice for what you should eat, take and do to mount an effective defence against illness this winter.
Eat...
Salmon (and seeds!)
Photography: iStockPhoto
"In terms of nutrition, I tell clients to focus on whole foods as much as possible, including a variety of vegetables, fruits, grains and seeds, but specifically focusing on foods rich in omega-3s," says Lowe. That includes items like salmon, walnuts, chia seeds and flaxseeds.
Although how they work isn't fully understood, omega-3 fatty acids seem to bolster different cells in the immune system, according to a review published in the International Journal of Molecular Sciences, and assist us in warding off infection from viruses and bacteria.
Citrus Fruits
Photography: iStockPhoto
Orange and grapefruit are classic sources of vitamin C, which is well known as a big-time immunity booster. Vitamin C increases the body's production of white blood cells, which play a key role in fighting off infections. The journal Nutrients published a review that found supplementing with vitamin C was shown to both treat and prevent respiratory and systemic infections. Not a fan of citrus fruits? No problem—there are go-to vegetable sources of vitamin C, too. Just one cup of raw red pepper boasts some 190 mg of it—that's more than 200 percent of the 90 mg recommended daily, and twice as much as what's in a large orange.
Herbs and Spices
Photography: iStockPhoto
Whether you're cooking something that's fresh, sweet or saucy, there's a plant ready to increase your food's flavour profile, and possibly give your immune system a little support, too. Some research shows that certain compounds in spices like cinnamon, cloves and turmeric (which you probably recognize from your favourite curry dishes) have antiviral properties. And garlic has immune-boosting benefits as well, thanks to its heavy concentration of compounds such as allicin that contain sulphur.
Take...
Vitamin D
Photography: iStockPhoto
The sunshine vitamin can help kick start your immune system by managing anti-body production in white blood cells and by regulating the production of a protein that kills harmful bacteria and viruses, says Dr. Michael Holick, an endocrinologist and expert in vitamin D research from Boston University.
"Everyone should be taking vitamin D supplementation since it's not possible to obtain enough from sun exposure or from diet," says Dr. Holick. He recommends taking a vitamin D supplement year-round, but particularly during the winter, when the days are darker and we're not getting as much of the sunshine vitamin naturally. Most adults need 2,000 IU daily, but Dr. Holick says he takes 6,000 IU. If you're not sure that you're getting enough, a blood test can confirm if you're deficient in vitamin D.
Bee Propolis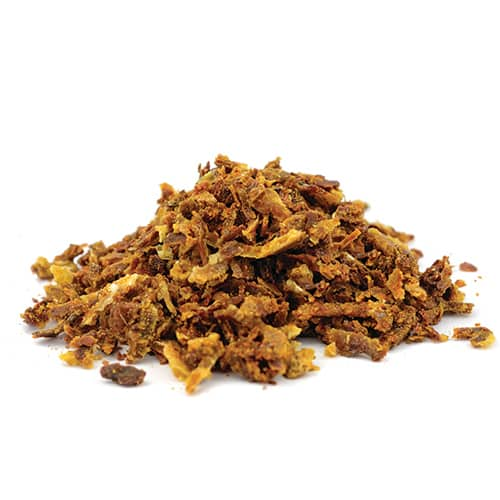 Photography: iStockPhoto
That's right: Bees don't only make honey. They also produce a sticky yellowish-brown substance from plant resins, rather than flower nectar, they've collected. "Bees actually line their hives with bee propolis to help fight germs and protect the health of the hives; it's even seen in the nursery for the well-being of the bee larvae," says Lowe. Propolis contains more than 300 beneficial compounds, including antioxidants, and has been touted for centuries for its benefits in immune support and counteracting oxidative stress. "It's a perfect natural defender for your body," says Lowe. Bee propolis usually comes in a throat spray or tincture you can take when you feel like you're coming down with something.
Reishi Mushrooms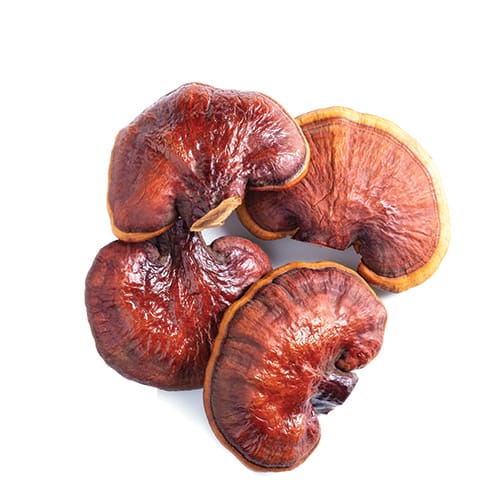 Photography: iStockPhoto
There are a variety of fungi favoured for their medicinal qualities. "Each type of mushroom has different properties—lion's mane, for example, is known for brain health and reishi is used for immune support," says Lowe. You can pour hot water over a spoonful of reishi powder to make a healing cup of tea or take a supplement when your system needs a bit of a boost. But to get the right dose for your body's needs, and to ensure there are no contraindications, it's important to talk to your health practitioner before consuming, says Lowe.
Do...
Get Enough Rest, Already!
We've all heard it by now: sleep is critical to many facets of our health and well-being, including our body's ability to ward off infection and disease. And still, so many of us are functioning on too few hours of slumber. Skimping on shut-eye means your body is producing and releasing fewer cytokines, the proteins that target infection and trigger your immune response. What's more, people who are chronically fatigued may not even respond to their flu shot as well. According to one study published in the journal Behavioral Sleep Medicine, the individuals with insomnia showed a significantly weaker antibody response to the influenza vaccine.
Meditate Every Day
Chronic stress causes the body to produce too much cortisol, the stress hormone, which, over time, lowers your resistance to fighting infection. According to several studies, making a habit of focusing on your breath for even five minutes a day can help to lower your heart rate and nix feelings of stress and anxiety. If you're not in the habit yet, an app like Headspace or Calm can get you on your way to saying "om" more often.
Exercise Often
Regular workouts (outdoors when possible) lower your risk of developing chronic diseases (like obesity and heart disease), as well as bacterial and viral infections, according to a review in the journal Frontiers in Immunology. Aiming for 30 to 60 minutes a day of intentional physical activity will be a boon for your immune system. As often as possible, aim to move off the treadmill and out of the gym (or home gym), in favour of a brisk walk through your neighbourhood or a distanced HIIT class in a park. Exercising outside has proven added benefits, including stress reduction, restoring mental fatigue and boosting mood.