Home & Garden
10 gorgeous trends for your bedroom
Bombay Queen BEDDING SET, $586, carreblanc.com
Home & Garden
10 gorgeous trends for your bedroom
Dreamy decor, a plush bed and soft comfortable linens can create that luxurious and serene atmosphere you need to sleep soundly night after night. Check out these gorgeous spaces for design trends and inspiration for your own bedroom.
SLEEPING BEAUTY
UPHOLSTERED PLATFORM BEDS
A fabric-covered bed or headboard will bring warmth and cozy vibes to your bedroom.
This type of bed frame works as both a plush balance for other standout design elements and, in more minimal spaces, the star of the show itself!
Impero Upholstered Queen BED FRAME in Adele Storm, $1,299, urbanbarn.com.
Alexander Queen BED FRAME in Tali Wheat, $1,399, urbanbarn.com.
Rielle Queen BED FRAME in Eaton Mink, $1,399, urbanbarn.com
LAYERS OF LINENS
Percale, cotton sateen, polyester, linen, bamboo…the choice of bedding materials is a matter of taste, but the objective is always to maximize comfort.
For the sleekest look leading into the cold weather days, we recommend placing a coverlet on top of your cozy duvet.
Washed Velvet Queen QUILT in Bronze, $419, Washed Velvet Standard SHAM SET in Bronze, $119/2-piece set, parachutehome.com.
Scalloped Queen QUILT in Shale, $419, Scalloped Stand-ard SHAM SET in Shale, $109, parachutehome.com.
AREA RUGS
Not only does a rug instantly bring warmth to a bedroom, but it also keeps the look grounded and provides definition. A neutral-hued rug can blend with the space seamlessly.
There's nothing like stepping out of bed onto a cozy floor covering before you find your slippers.
Vida New Zealand Wool Handknotted Area RUG in Ivory, 8' x 10', $1,699, cb2.ca.
ROUNDED EDGES
Sleek furniture doesn't have to be angular. Current trends demonstrate this well, since designers offer furniture with simple lines with rounded corners.
Result: a feeling of fluidity, sensuality and great softness that's perfect for the bedroom.
Nibba 6-Drawer DRESSER, $1,999, mobilia.ca.
SCANDI SERENITY
Natural materials like cotton, linen, hemp, light wood and rattan offer a calming aesthetic. The hallmarks of this style include mixing textures for visual interest and using a palette of white, ecru, beige and greige.
Collin Collection 3 Piece Queen DUVET COVER SET, $120, bouclair.com.
DIVIDING WALLS
Erecting a partition behind your bed is an effective way to divide up an expansive room, and it works especially well in large bedrooms. It can be used as an accent element that boasts different aesthetics on either side, and helps to define the sleeping area from the rest of the room.
Indio Wood Platform Queen BED FRAME, $1,499, cb2.ca
PERSONAL ZONES
If your bedroom is large, take advantage of the extra space by adding a daybed or armchair for designated private time away from the noise of the household. Whether it's for reading with a cup of tea, sipping on a cocktail at happy hour or a place for quiet chats with your spouse or kids, it'll always be a special spot for relaxation and contemplation.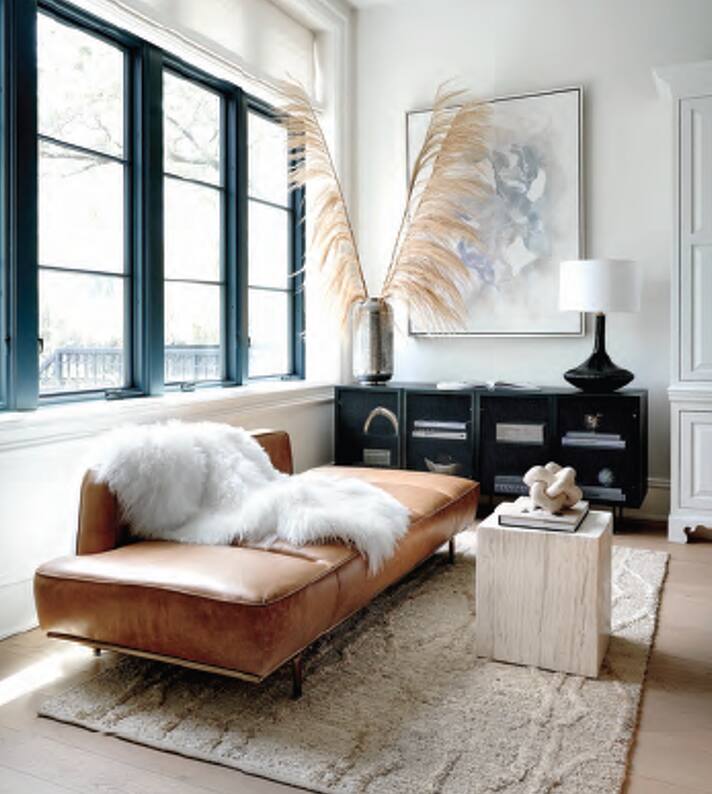 Lawndale DAYBED with Brass Base in Saddle Leather, $6,199, cb2.ca.
CREATIVE CATCH-ALLS
Small decorative pillows and throws can be a headache at bedtime because there's often no place to put them except on the floor! Baskets are new bedroom mainstays, great for adding style to your space while offering functionality.
Bi-Fabric Songe Linen Queen DUVET COVER in Grege, $220, carreblanc.ca.
PATTERN PLAYS
A fun way to add personal style and a burst of colour to your bedroom is to do it with fun patterned linens in an otherwise spare aesthetic! Here, a bold duvet cover and shams are a focal point of the boho-chic space.
Bombay Queen BEDDING SET, $586, carreblanc.com
FUNCTIONAL FRAMES
It's always nice to have something to lean against when you're sitting up in bed. Yes, a standard headboard is comfortable, but an adjustable frame can be even better! It works especially well if your bed is positioned against or underneath a window, so as much light as possible is allowed in. Just don't forget to leave room behind your bed to let curtains close smoothly.
Barth Upholstered Queen BED with Adjustable Headrests in Grey, $999, structube.com.
GET THE LOOK
ACCESSORIZE YOUR NEW BEDROOM SETUP WITH THESE STYLISH DECOR ITEMS.
Jace 3-Drawer DRESSER in White, $199, structube.com.
Westmonty TABLE LAMP, $299, mobilia.ca.
Glass and Rattan TABLE LAMP, $130, bouclair.com.
Recycled Knit TOSS CUSHION COVER in Dark Rust, $40, indigo.ca.
Welfa Large Fabric Accent CHAIR, $1,899, mobilia.ca.
Azulejos Queen BEDDING SET, $461, carreblanc.com.
Sustainable Handcrafted Large Seagrass & Palm Leaf BASKET, $125, livom.ca.
Sculptural Metal SIDE TABLE, $200, bouclair.com.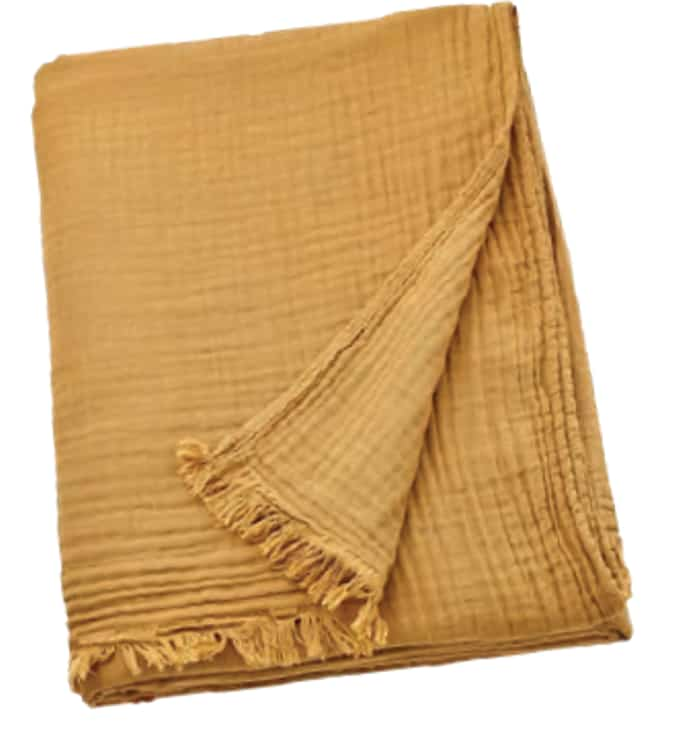 Vallkrassing THROW in Yellow, $30, ikea.ca.