Home & Garden
Instant room palette: Behr's Natural Avocation paint colours
Home & Garden
Instant room palette: Behr's Natural Avocation paint colours
Quickly, now:
Yellow, green
and
red
-- all grouped together. What are you thinking of? A
traffic light
, obviously. But those three hues are the building blocks of one of
2014's
major
trend palettes
from
Behr Paints
; a trend they're calling
"Natural Avocation."
From left: Sunday Afternoon T14-19; New Shoot T14-18; Archivist T14-17; Arboretum T14-16; and Amaryllis T14-20; all Behr Paints.
The
Natural Avocation
palette takes inspiration from the larger trend of
vintage academia
: think weathered maps, globes, antique leather-bound books, geods and terrariums in scientific glassware. What's new here, however, is the vivid green of
New Shoot
(second from the left above), which prevents this look from feeling too stodgy. Although it would
never work on a large-scale application
like a wall, it's actually a
fun colour for a piece of furniture
, as seen here: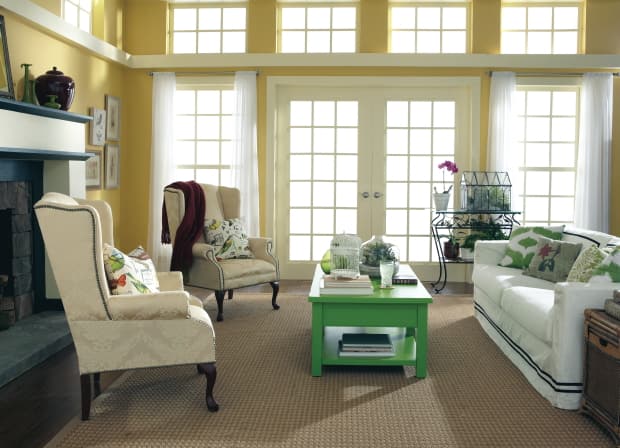 This coffee table was given a few coats of New Shoot T14-19, and the walls are Sunday Afternoon T14-19. Photography courtesy of Behr.
Follow me on Twitter!