Decor & Renovation
The 6 best places to shop online for rugs
Decor & Renovation
The 6 best places to shop online for rugs
Add pattern to your floor without breaking the bank.

A rug can help define a space, ground a room and add much-needed colour and pattern, but they can be super expensive! So, we went on a search for fabulous but frugal rugs. With many budget-friendly options, these websites prove you don't have to empty your wallet to add some patterned goodness to your floors.
1. Crate and Barrel
Crate and Barrel
Crate and Barrel has a sophisticated selection of rugs in a variety of patterns and colours. Afraid to order a rug online? Order a 12 inch by 12 inch swatch to try before you buy.
Our top pick: Olin grey striped dhurrie rug
2. West Elm
West Elm
West Elm's offerings (in mostly muted tones) include a stunning selection of custom rugs. Want to see how the rug will look in a styled space? Click on the #mywestelm photos below the main rug images to see photos shared by West Elm shoppers.
Our top pick: Ashik wool rug.
3. Wayfair
Wayfair
This online-only shop has a huge selection of over 10, 000 rugs in endless shapes, sizes and patterns. With free shipping over $75 and an excellent return policy, you don't have to fret over making the wrong choice!
Our top pick: Zanzibar multi area rug
4. Land of Nod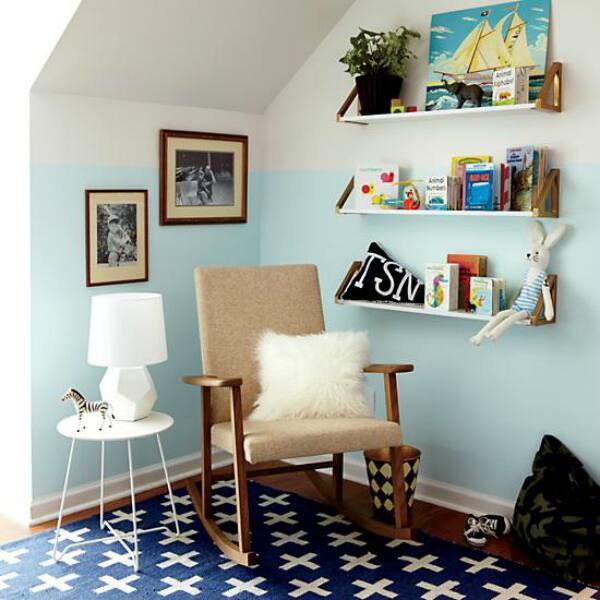 Land of Nod
If you are in the market for a rug for a child's bedroom, playroom or family room, Land of Nod has your floor covered. Their selection of colourful, geometric and neutral floor coverings means there is something for everyone. You can order a small swatch to test a rug's colours and pattern at home.
Our top pick: blue indoor and outdoor rug
5. Urban Outfitters
Urban Outfitters
They are known for their on-trend selection of geometric and kilim rugs in the prettiest selection of colours. Make sure you check back often for new styles.
Our pick: Pala textured loop rug
6. Rugs.ca
Rugs.ca
This site has over 200, 000 rugs in stock, with 75% off retail prices! Every rug includes free shipping and a 30 day return policy.
Our pick: Monaco rug (available in 10 colours)