Decor & Renovation
The ultimate Canada Day party guide
All photography by Raina + Wilson
Decor & Renovation
The ultimate Canada Day party guide
When Canadian Living throws a party, it's an affair to remember. And when our bash is in honour of our country's big birthday, well, then all bets are off. Happily, we're willing to share our entertaining secrets—from easy food and decorating ideas to flower choices and hints for party prep. Even better? Our favourite partygoers (TV personalities Colin McAllister and Justin Ryan, chef Roger Mooking and culinary guru Camille Moore) have chimed in as well to offer the information you need to be crowned this year's hostess with the mostest.
The setup
A successful party involves having guests move around and mingle, and for that, you'll need to be strategic with who you invite and how you organize the fete.
The guests
We believe wholeheartedly that the best party favour anyone could possibly offer is fabulous friends and great conversation, so we carefully curated our guest list to include talkers, listeners and like-minded individuals for simple stress-free fun.
The bevvies
An indoor bar cart was deputized as our outdoor self-serve station with fruity red beverages (both alcoholic and non ) and matching skewered garnishes. We then amped up the Cancon with a faux antler, Canada goose wall ornaments and decorative paddles to keep the decor True North strong.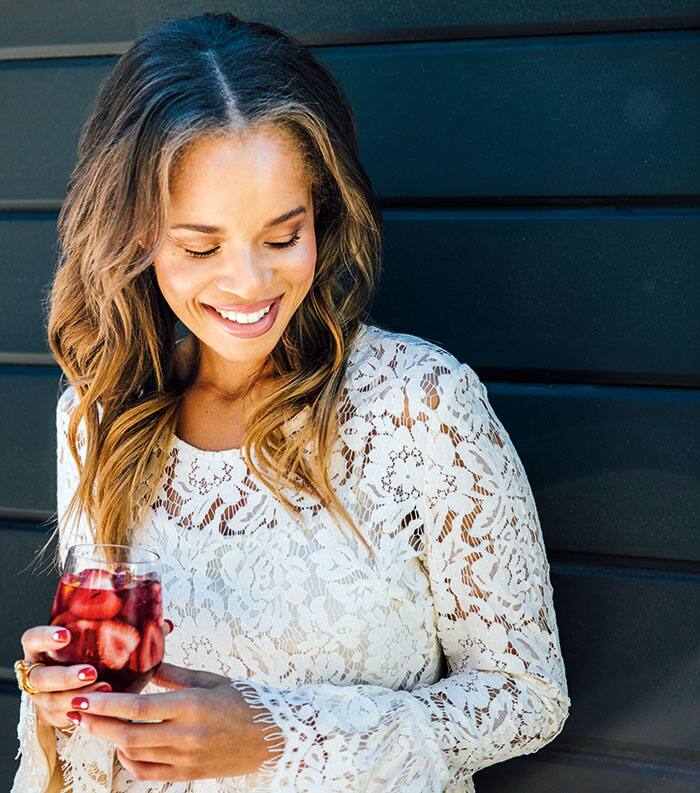 Food expert Camille Moore's party-perfect tips
1. Choose foods that are great at room temperature (creamy sauces and hot weather do not mix).
2. Create a "drink zone," where bottles of wine and beer are readily available on ice and guests can serve themselves.
3. Rent a canopy to protect everyone from the sun. Having sunscreen on hand is also a good idea.
4. Shield food with mesh covers to deter bugs, and place citronella and bug repellent nearby for guests to grab as needed.
5. Bring out yard games! They're great icebreakers and keep partygoers entertained. Bocce ball is my go-to.
The table
An alfresco fête is just as deserving of attention to detail as is a formal dinner.
The tablescape
Sticking to a classic Canadiana style code, our table setting features refined hits of red, natural materials and a touch of humour that calls to mind a moose-crossing sign.
The greenery
In lieu of a fancy centrepiece , we foraged field and forest (or, well, our local flower store) for white blooms and grouped them in vessels along the table runner to effortlessly elegant effect.
TV personalities Colin McAllister and Justin Ryan's party-perfect tips
1. Give your outdoor space an identity with a cohesive decorating scheme.
2. Offer outdoor cushions and thick, fluffy throws so guests can be comfortable long into the evening.
3. Soften up your deck or patio with lush plantings that offer a tropical vibe.
4. Invest in solar-powered lights to make your outdoor area sparkle. From path stakes to silk-shade pendants, there are options for every budget and style.
5. Install an outdoor fireplace, fire pit or patio heater to warm things up as the sun goes down.
The menu
These easy entertaining dishes are just right for feeding a hungry crowd.
Green Bean and Radish Salad
This speedy dish isn't your typical salad. Made with crunchy green beans, creamy avocado and zingy radishes tossed in an Asian-inspired dressing, it's the kind of side that steals the show.
Spiced Grilled Maple Lime Chicken
Marinating the chicken in a spiced buttermilk keeps it moist and tender. We love this marinade for juicy chicken thighs and thick pork chops.
Layered Raspberry Mini Trifles
These pretty little trifles are a summery deconstructed take on traditional tiramisu.
Red and White Summer Sangria
Our national colours blend together in this refreshing sangria.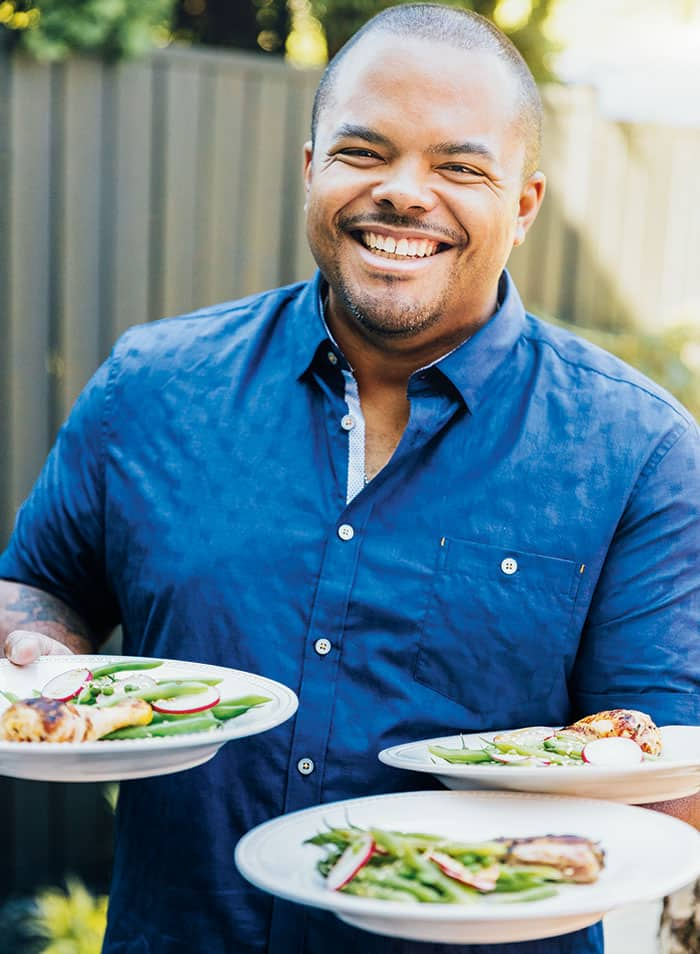 Chef Roger Mooking's party-perfect tips
1. Serve food family-style. Keep it casual and you'll keep 'em coming back for more.
2. Use real china and cutlery—no plastic. Casual can still be sophisticated!
3. Prep as much as you can the day before—marinate the meat, chop
the veggies, whisk the dressings—so you have more time to spend with guests.
4. Always make more than you need and have takeout containers handy. Partygoers can relive the glory the next day—at their own houses.
5. Consider your guests first. There is always a range of dietary concerns, so it's best to ask ahead of time.