Eco-Friendly Living
Eco-anxiety: What it Is and How to Handle It?
Source: llustration, istockphoto
Eco-Friendly Living
Eco-anxiety: What it Is and How to Handle It?
Awareness around eco-anxiety is growing— here's what it means and what you can do about it.
During the summer of 2021, I became increasingly concerned about the effects of climate change. Saskatchewan's typical summer weather seemed to be slipping away, and instead, many days were insufferably hot and smoky, as wildfire smoke blew in from fires both in and out of province. In late June of that same year, the entire village of Lytton, B.C., was wiped out by a wildfire after it reached 49.6 degrees Celsius—the hottest temperature ever recorded in Canada. Elsewhere in the world, severe heat brought more raging wildfires, while other places saw devastating hurricanes and floods. Every time I scrolled through the news, I felt a growing sense of dread—it seemed like climate disasters and extreme weather events were happening everywhere. And climate experts have said that this is just the beginning.
That sense of dread, it turns out, has a name—ecological anxiety, or eco-anxiety. Defined by the American Psychological Association as "a chronic fear of environmental doom," eco-anxiety can involve a wide range of emotions, from anxiety, stress and fear to guilt, anger and hopelessness.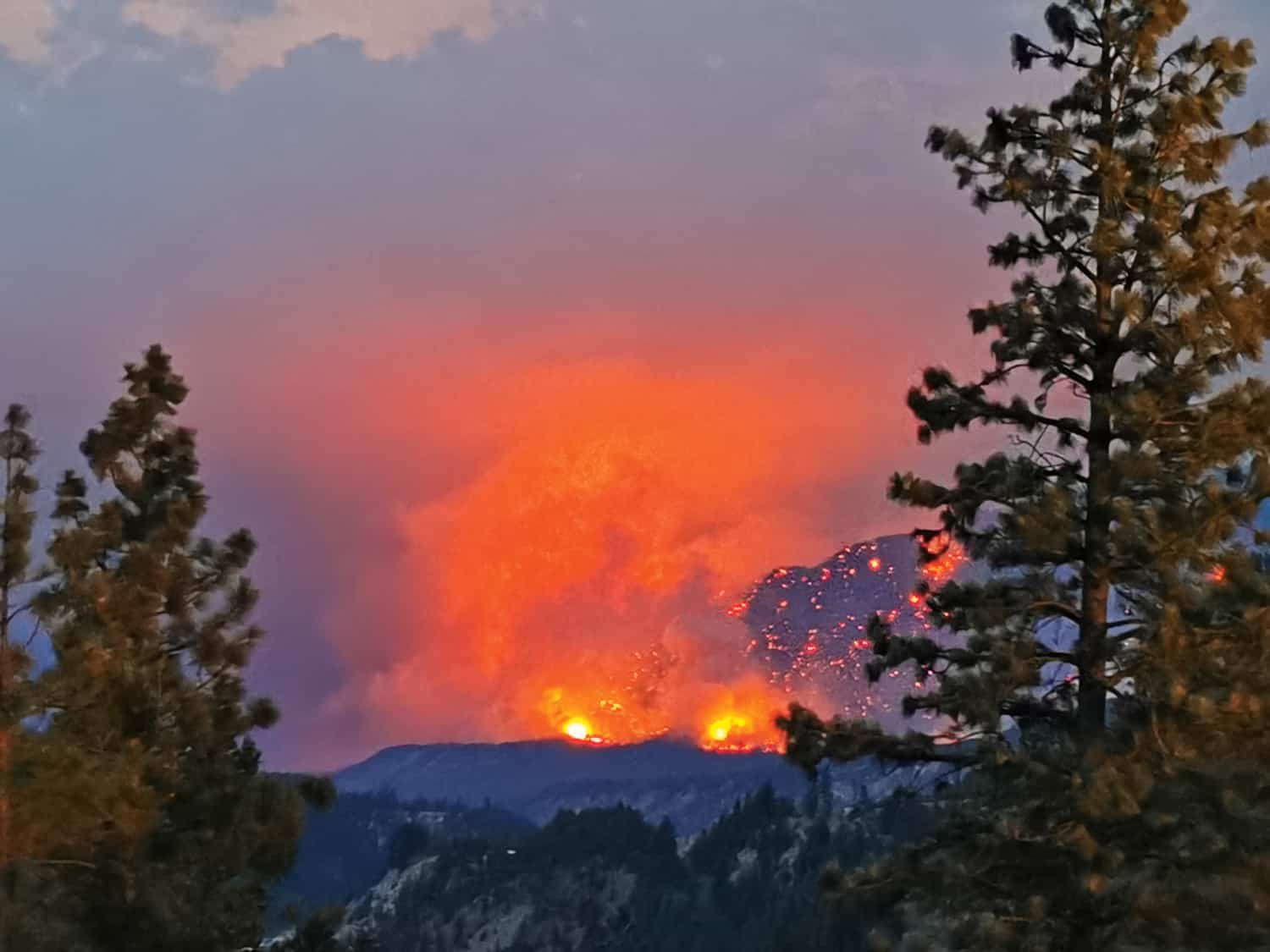 "Eco-anxiety is a rational response to what's happening in the world," says Nancy Blair, a registered counselling therapist in Dartmouth, N.S., and the Atlantic Canada regional rep­re­sentative for the Climate Psychology Alliance North America (CPA-NA). "Research about eco-anxiety [...] is kind of evolving, but one thing that's important is that it is not defined as a mental illness. It's a rational, healthy response, no matter how awful it feels."
Blair notes one of the most common things she hears from her clients is a general sense of fear and anxiety for what the future will look
like and how we will be affected. These fears impact people of all generations but are increasingly common among young people. A 2021 study from the University of Bath in the United Kingdom surveyed 10,000 people between the ages of 16 and 25 in 10 countries and found that 59 percent were either very worried or extremely worried about climate change, with 84 percent at least moderately worried.
"What we're seeing is that eco-anxiety is emerging in popular discourses and mainstream media, while before, it was mostly a nameless grief," says Sarah West, an environmental arts therapist and consultant at Earthen Vision Therapeutic Arts & Consulting in Nelson, B.C. "It's only been in the last few years that these intense changes in our climate are right in all of our faces, and we cannot ignore them."
West is also a member of the CPA-NA and through her practice, she runs workshops to help participants cope with ecological grief. She says eco-grief and eco-anxiety are very similar and can often co-exist in those affected.
"Grief is an experience of mourning, and anx­iety can be a result of experiencing eco-grief," West says. "Eco-grief is an expression of love. We grieve because we love ourselves and our lives and our planet, and it means that we care. When we care about something or someone, we may want to do what we can to help or support."
Because eco-anxiety and eco-grief are natural responses to climate change, they can manifest in many different ways. West notes they can have an impact on both mental and physical health, and that it's important to honour these feelings when they do come up.
"Shutting it out or shutting it down hurts us in the long run because it numbs us and creates a disconnect between us and nature," says West.
Dealing with those feelings can look different for everyone, but Blair says a good starting point is using strategies that help alleviate anxiety, like practicing meditation and mindfulness, exercising, spending time in nature, limiting time scrolling online and talking to other people who share your concerns.
"Get out every tool you have for dealing with anxiety, and if you don't have any, you may want to develop them," says Blair. "And then if you decide you want to do something about climate change, really do it. I've found that if you take action, that process will alleviate some of the anxiety."
For Melina Laboucan-Massimo, a Lubicon Cree activist for climate justice and Indigenous rights, working through feelings of eco-anxiety and eco-grief has helped her become active.
"Some days it's sitting through that grief and sadness and allowing yourself to process it. And then for me, on other days—most days—it's responding to it," she says. "I think a lot of the time people think of this as an individual issue, but it's not, it's a collective issue. For me, being a part of climate justice movements, [I've seen how it] brings together people from all walks of life who care about these issues collectively."
Melina Laboucan-Massimo's organization Sacred Earth Solar brings renewable energy to Indigenous communities.
Laboucan-Massimo has been at the forefront of climate activism in Canada for years—she's the founder of Sacred Earth Solar, co-founder of Indigenous Climate Action and the host of Power to the People, a documentary series focused on how Indigenous communities are leading Canada's clean energy revolution—and she says many environmental activists have been dealing with eco-anxiety for decades.
"Find ways that you can be active and do your part to address climate change," says Laboucan-Massimo. "[Action] can look like many things to many people, depending on each person's skill set and passion. And we need all types of skill sets working toward climate action." Although climate change is a global issue, Laboucan-Massimo recommends starting locally. Taking action could mean joining a local group or movement, or it can also involve making personal changes toward living more sustainably.
Either way, says Blair, we have to remember to find or generate hope in our lives, which can help us navigate eco-anxiety and eco-grief. "We're in an extraordinarily difficult time right now [...] and that's why I think it's really important to look for what's hopeful," she says. "It's not over yet, and there are things we can do. You may have to look for it, but it's really important for us all to have hope that there's a future worth fighting for, and that we can do something to make it happen."
Eco-relief links
► For more resources on eco-anxiety and eco-grief, and to find a directory of climate-aware therapists, visit climatepsychology.us.
► The Power to the People documentary series profiling climate solutions is also available online at powertothepeople.tv.