Knitting & Crochet
Caron® Colorama™ O'Go™ Happy Camper Crochet Dog Coat
Image Courtesy of Yarnspirations
Knitting & Crochet
Caron® Colorama™ O'Go™ Happy Camper Crochet Dog Coat
INSTRUCTIONS
The instructions are written for smallest size. If changes are necessary for larger sizes the instructions will be written thus ( ). Numbers for each size are shown in the same color throughout the pattern. When only one number is given in black, it applies to all sizes.
Notes:
*To begin working with the O'Go format, carefully cut plastic tie where the ends of the O'Go meet.
*Pull tie to remove.
*For this pattern, colors can be easily separated by gently pulling apart and cutting at the color transition. Each color is ready to use. Follow color guide shown in Materials section for each O'Go (Contrast A, B, C, D, E, F, G, H, I, J). You may find it helpful to place each color section in its own resealable (zip lock) bag and label each bag A, B, C, D, E, F, G, H, I, and J.
Start crocheting!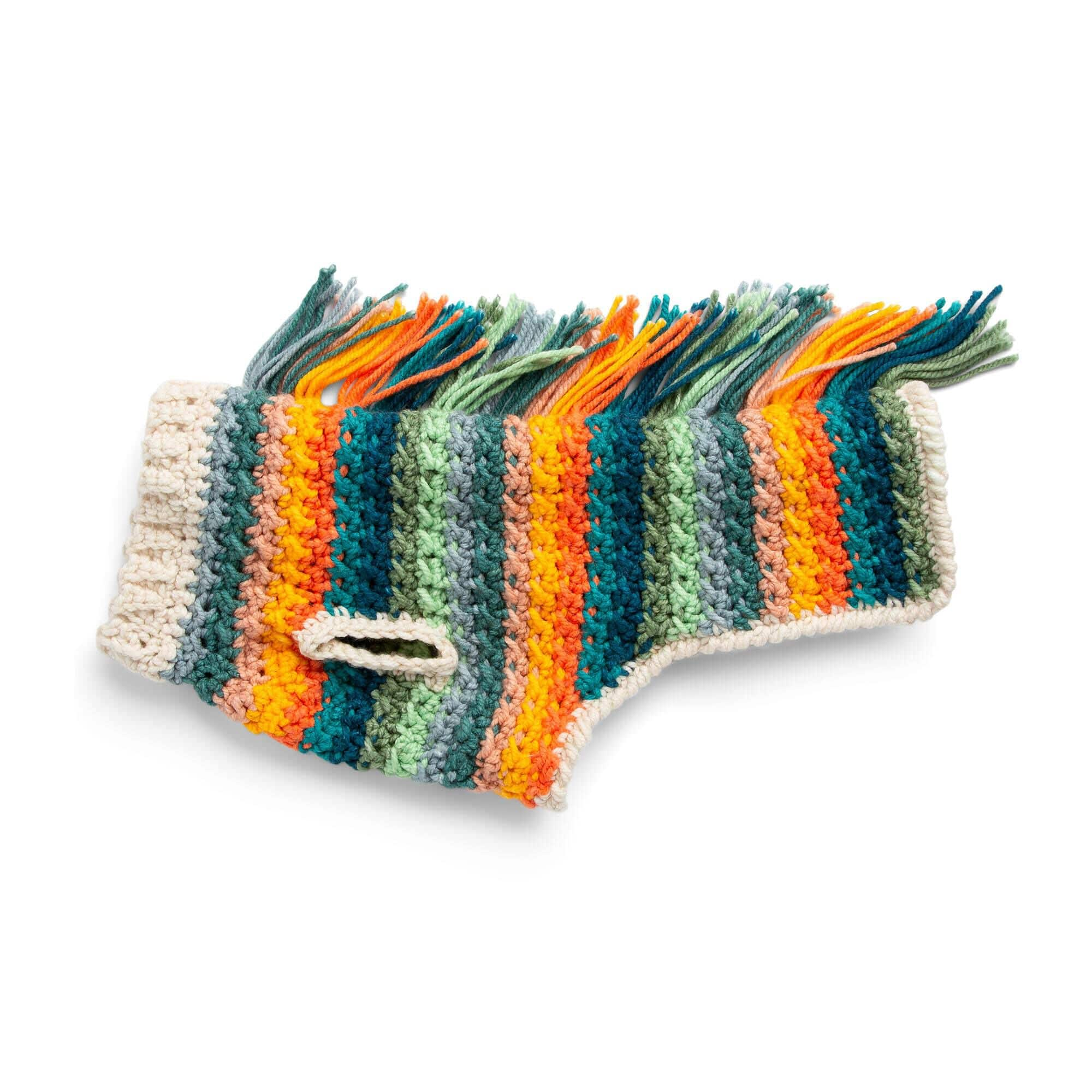 Image Courtesy of Yarnspirations
For more information and to purchase materials, visit Yarnspirations.com.