Canadian Living Books
5 Books to Read this Spring and 19 New Releases
Canadian Living Books
5 Books to Read this Spring and 19 New Releases
If you're like us, you're all about reading for pure enjoyment right now. Luckily, these new releases by consummate Canadian writers more than fit the bill.
BURNING QUESTIONS
Essays
(McClelland & Stewart)
By Margaret Atwood, $37
If your knowledge of our country's national treasure only extends as far as The Handmaid's Tale and The Edible Woman, you're missing out. Some of Atwood's most memorable writing is in her nonfiction titles, and this book of essays and occasional pieces is a case in point. A compendium of work that covers everything from COVID-19 to climate change, fashion to zombies, Burning Questions showcases the wit, wisdom and wonder of this eloquent author.
KAMILA KNOWS BEST
Fiction
(Forever)
By Farah Heron, $22
Farah Heron exuberantly burst onto the rom-com literary scene with the publication of The Chai Factor in 2019. Accidentally Engaged followed last year to wide acclaim, and Kamila Knows Best is poised to best them both.
A saucy South Asian reimagining of Jane Austen's classic Emma, this novel follows the titular heroine as she attempts to keep her perfectly planned life from falling apart while avoiding the distraction of flirting with her handsome family friend Rohan.
MINDFUL OF MURDER
Fiction
(HarperCollins)
By Susan Juby, $25
Take one newly graduated domestic professional, a holistic retreat on an isolated island, a murdered mentor and a group of fractious suspects and you have the makings of this comedic mystery from the lauded author of the hilarious Republic of Dirt. When new butler Helen Thorpe is tasked with settling the affairs of her former employer Edna, she travels to the Yatra Institute to carry out her friend's instructions. Needless to say, suspicions arise about the circumstances of Edna's demise, and the laughs follow as Helen takes on the role of reluctant investigator.
JAMEELA GREEN RUINS EVERYTHING
Fiction
(Simon & Schuster Canada)
By Zarqa Nawaz, $25
Canadians are funny people—that's a given—and when our special brand of humour is coupled with the skill of a writer like Zarqa Nawaz, creator of Little Mosque on the Prairie, brilliant things happen. This subversive, satirical novel introduces Jameela Green, an American-Muslim woman who's determined to see her memoir on the bestseller list. While seeking spiritual guidance to increase her prospects, she promises her imam to do a good deed, which, in the most farcical of ways, does not
go unpunished.
THE BOOK OF COLD CASES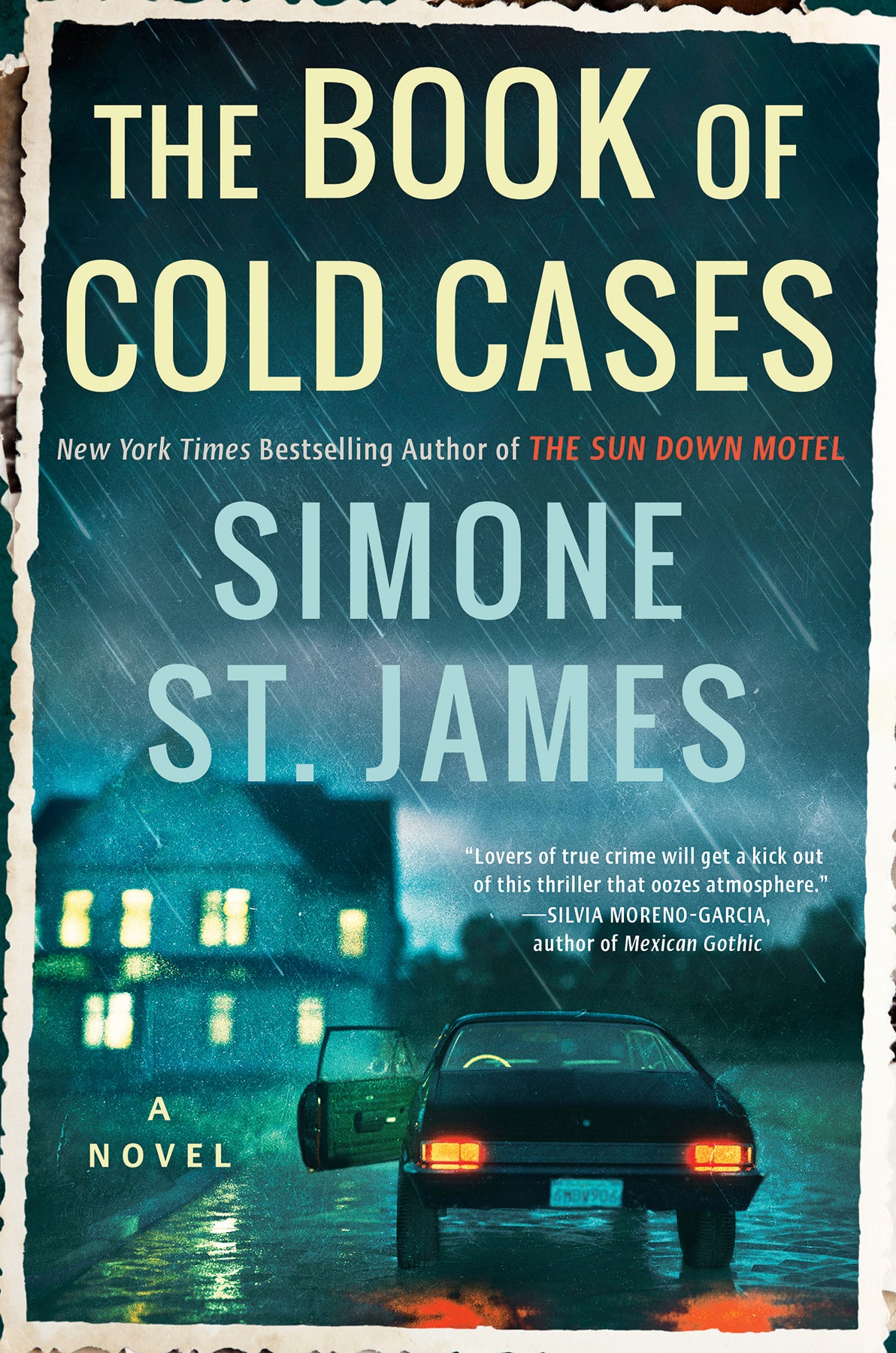 Fiction
(Berkley) By Simone
St. James, $23
Simone St. James just keeps getting better. Her last two releases catapulted her up the charts with their blend of ghost story, creepy mystery and understated romance, and The Book of Cold Cases should cement her reputation as one of Canada's star authors. In this story, Shea, a true-crime blogger, interviews Beth, a woman acquitted for two murders 40 years before. As the two get to know each other, spooky things begin to happen, leading Shea to wonder if her new friend is innocent or actually a calculating killer. Cue the anticipatory shivers.
NOTABLE NEW RELEASES EARLY SPRING
Thank goodness for spring! As the first blooms open up to bring a smile to our faces, so, too, does a new supply of enticing books. Making a date with a few of these upcoming titles is the best way we can think of to make those last chilly days speed by.
► Pay Dirt Road (Minotaur) by Samantha Jayne Allen, $37
► When We Were Birds (Bond Street Books) by Ayanna Lloyd Banwo, $34
► Atomic Anna (Grand Central Publishing) by Rachel Barenbaum, $35
► Still Hopeful (ECW Press) by Maude Barlow, $22
► On a Night of a Thousand Stars (Grand Central Publishing) by Andrea Yaryura Clark, $35
► One for Sorrow (Avon) by Helen Fields, $24
► And a Dog Called Fig (Harper Collins) by Helen Humphreys, $30
► Sea of Tranquility (HarperCollins) by Emily St. John Mandel, $30
► The Distant Shores (Simon & Schuster UK) by Santa Montefiore, $22
► The Circus Train (HarperCollins) by Amita Parikh, $25
► Run, Rose, Run (Little, Brown & Co.) by Dolly Parton and James Patterson, $38
► Run Towards the Danger (Hamish Hamilton) by Sarah Polley, $35
► The Diamond Eye (William Morrow) by Kate Quinn, $25
► Fifty-Four Pigs: A Dr. Bannerman Vet Mystery (ECW Press) by Philipp Schott, $22
► The Island of Forgetting (Harper Avenue) by Jasmine Sealy, $25
► Sari, Not Sari (Simon & Schuster) by Sonya Singh, $22
► The Wise Women (HarperCollins) by Gina Sorell, $33.50
► Young Mungo (Knopf Canada) by Douglas Stuart, $35
► Blossoms Under Fire (Simon & Schuster) by Alice Walker, edited by Valerie Boyd, $45