Culture & Entertainment
3 ways to make dinner as fun as fast food
Culture & Entertainment
3 ways to make dinner as fun as fast food
Yesterday we were having a chat in the office about getting your kids to enjoy healthy food, which involved a lot of laughter, mostly because, frankly, kids (at least mine) can be weird as well as picky. And it is pretty hard to match the excitement of opening a meal with a toy scored through the drive-through. But there are ways to make dinner fun for kids, and here are three great ideas. Share yours in the comments!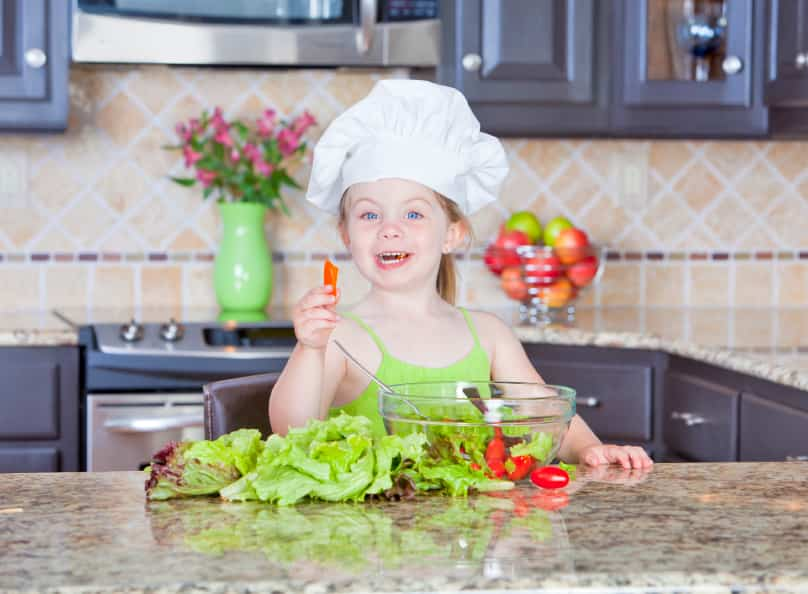 1. Lie. I mean, open up your imagination
In one of my favourite books on eating,
Mindless Eating: Why We Eat More Than We Think,
author Brian Wansink shares a story about researching kids' eating habits. They found an area where kids ate more broccoli than the average...and they tracked the source down to one mom, who had called broccoli "dinosaur trees." Once her kids spread the word that the cruciferous veggie was actually a, you know,
dinosaur favourite
, kids consumed it quite happily. My kids are space-obsessed right now, which helps us get into our "space shuttle" every morning. But it's also been a great way to have fun and light-hearted discussions about nutritional value. There's no way astronauts are going to bring anything that's not whole-grain with them.
2. Move locations, keep the food the same
I'm old enough to remember when TV dinners involved a) TV you could not record to watch later and b) actual foil-covered aluminum-tray meals. We still enjoy movie nights as a family in front of the TV from time to time, but we don't (often) use them as an excuse for takeout. "Fondue" (raw or lightly steamed vegetables on fondue forks
with dip
) or
rainbow veggie pizzas
are current favourites.
3. Make it as fun as the plastic toy
My older son and I were negotiating a restaurant visit a few months ago to celebrate one of his milestones. I wanted to take him out to a local brunch spot and he wanted to go to McDonald's. When I pointed out that he does not really love their breakfast food, he said really he just wanted the toy, so we ate what I wanted to eat and dropped by the Dollar Store afterwards. (I know, I know...clutter and junk post to come.) It was really interesting to hear him articulate that he is able to put his actual taste in food aside to get a super-cheap toy...the same skill that, down the road, might help him keep making healthy choices to get the body he wants. It made me think about what's really appealing to kids. Sometimes it's the bright packaging or the cute little spoon or yes, the toy. Since then I've gotten my preschooler, who is entering the challenging eating period, some special plates and cutlery and taken the time here and then to use things like bento egg molds to make the regular healthy food we eat more appealing. He loves to open surprises like Kindereggs, so I have taken to putting carrot sticks in plastic eggs. These strategies are in addition to our usual ones which boil down to: - buy and serve food we're happy with our kids eating - have one thing on the table we know they'll eat but otherwise serve them what we are eating - talk about healthy choices - allow junk food in true moderation
What are your killer tips to get your kids to eat healthy food?
Photo: iStockphoto.com