Culture & Entertainment
5 ways to rekindle your romance this Valentine's Day
Culture & Entertainment
5 ways to rekindle your romance this Valentine's Day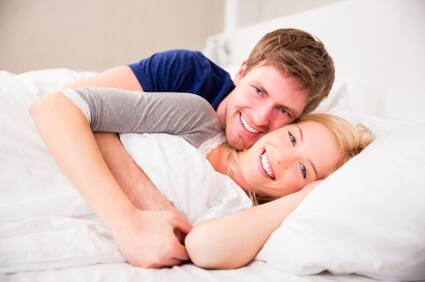 Today, we're turning things over to our intern, Radina Vencheva:
Recently, my partner asked me to take
Valentine's Day
off from work. The thing is, I work part-time at a restaurant, and that too, for only one or two days a week. So I declined, and of course, he felt petty upset. Personally, I've never really cared about Valentine's Day, but if you are like me and have a very romantic partner, you start feeling a little guilty about not sharing the sentiments. So I began thinking about some practical ways to rekindle my romance, so that both of us can enjoy this special day without shelling out big bucks on a pricey meal at a busy restaurant with a 100 other couples around.
1. Watch your favourite movie together
Instead of going out and freezing in the cold, consider staying in and watch
your ultimate favourite movie
– it doesn't have to be romantic, but something you mutually enjoy. Movies are pretty good at bringing out our emotions, and when you watch a significant feature with your loved one, it just makes the experience that much better. And the best part is when the movie is done -- when you discuss or debate your thoughts, which will undoubtedly allow you to reconnect.
2. Slow dance to your favourite song
There's nothing more romantic and as intimate than dancing together to your favourite song, whether it's punk rock or classic music. The idea is to let it all out and remember all those beautiful memories the song brings back and why it matters to you in the first place. If you're married,
consider playing your wedding song
again and dance to it. What kind of gift could top that? It's priceless! If you are like me, however, and can't dance at all (or just don't enjoy dancing in general), try singing your favourite song together. Once, I was listening to Stevie Wonder's 'I Just Called to Say I Love You' and started singing along. I guess I was a bit loud because my boyfriend started singing too from across the room, too. Apparently, he liked the song too. It was a bit embarrassing, but also an awesome experience.
3. Go through your photo albums together
What's more heartwarming than sitting on the couch and
going through your old photos
, together? Do it at nighttime, as you're unwinding from the day – it's much more romantic. You'll be surprised how much your love and appreciation for one another can be amplified as you reminisce about your journey as a couple. This way, you aren't just celebrating Valentine's Day; you are celebrating your special bond.
4. Cook dinner together
Most couples can't wait to go out for that
special Valentine's dinner
, because they are tired of cooking every day. But that's probably because it's usually one partner cooking alone, on varying days. Cooking together is a very romantic activity if it's done with love. This year, try saving your money and buy groceries instead for a homemade feast -- even if you're both terrible cooks. Do it together -- and make sure you start from scratch. I'll bet you'll appreciate the dish 10 times more because it's your own creation, even if it isn't as delicious as the restaurant dinner. Set the mood with music, mood lighting
and some flowers
or candles (or both), and you're guaranteed to enjoy a special treat.
5. Purchase a combined gift that you'll enjoy long after Valentine's Day is over
Some might argue this is the best part of celebrating Valentine's Day. For others, it's the same old dreadful feeling of what to get their special someone, this time around. It's frustrating, especially if you're both busy people, and can't carve out time to research and purchase
just the right gift
. So, instead of buying gifts, chocolates and red roses, consider purchasing a combined gift – a special something for the two of you. Perhaps you can go to the flower shop and buy a flowerpot together. Or maybe you can go to a shop that sells treats for couples – chocolates or toys, it's your choice! Whatever you do, make sure this will be something you both will appreciate, long after February 14 fades into the past.
What methods have you tried to rekindle your love?
Image: ©iStockphoto.com/Photolyric