Culture & Entertainment
A visit to the Ben & Jerry's ice cream factory
Culture & Entertainment
A visit to the Ben & Jerry's ice cream factory
Last week, while on a visit to Burlington, Vermont, a fellow journalist and I detoured to nearby Waterbury to
visit the Ben & Jerry's ice cream factory
. Fun for kids and adults alike, the tour is short, sweet and even offers a historical lesson on how the beloved ice cream brand came to be.
While the tour of the factory itself (which costs $4 USD) is a photo-free experience (Their recipes are top-secret, of course!), visitors are invited to sample delicious and famous Ben & Jerry's flavours. On our tour, we sampled Mint Chocolate Cookie (Lucky for this editor -- I love mint!). If a sample isn't enough, visitors are invited to head over to the scoop shop where they can buy bigger servings of their favourites.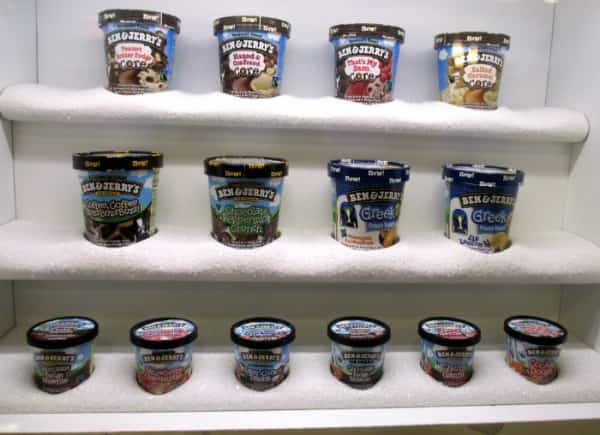 From classic flavours like Cherry Garcia and Half Baked, to newer options like Salted Caramel and Peanut Butter Fudge,
visitors are presented with the ultimate treats
. There's even a gift shop where you can purchase Ben & Jerry's paraphernalia, like t-shirts and of course, ice cream.
One of the highlights from my visit to the factory, however, was the flavour graveyard. Yes, you read that right -- Ben & Jerry's has a flavour graveyard; a memorial of sorts, for flavours that no longer exist.
And if all else fails and you're unable to make the drive out to Waterbury, you can walk up Church Street in downtown Burlington, and get yourself a scoop at the Ben & Jerry's store, appropriately located on Cherry Garcia Street.
All photos courtesy of Simone Castello