Culture & Entertainment
Are Kate Middleton and Prince William planning for another royal baby?
Culture & Entertainment
Are Kate Middleton and Prince William planning for another royal baby?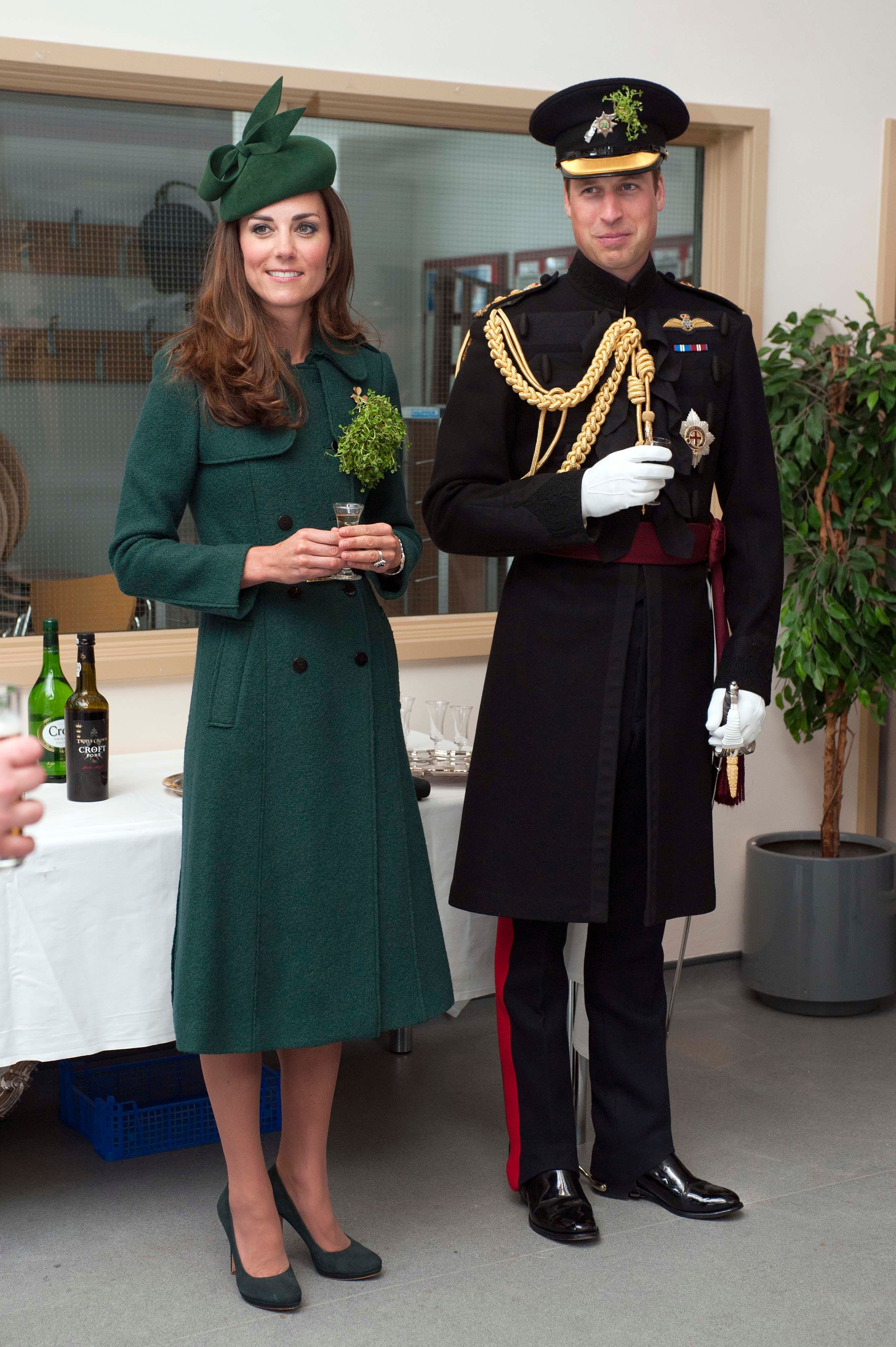 Will there be another royal baby soon? Sadly not, according to Prince William. Today Kate and William attended the annual St Patrick's Day Parade for the 1st Battalion Irish Guards. One of the
sergeants asked William
if the royal couple were planning to give Prince George a sibling soon. William responded "
Maybe one day. One's enough at the moment."
Part of me was surprised by this. Royals usually have their kids in quick succession. Prince William was born in June 1982 and Prince Harry was born in September 1984. I was suspecting another baby announcement early next year. But it doesn't look like that's in the cards. I can't say I'm completely shocked by this. Prince George seems like a bit of a handful, with Harry calling him the "
screaming child
" and William comparing him to a roaring lion. And Kate didn't have the easiest pregnancy with George, ending up in the hospital for a couple of days with
extreme morning sickness
. I sincerely hope that Kate and Wills "Maybe one day" having another baby becomes a "Yes one day." A lot of parents struggle with the question of when
should I have a second child
. I'm sure right now Will and Kate are still adjusting to life with a baby. As any parent knows those first few months are far from easy. And William said George is now crawling, so I'm sure the couple is constantly chasing after him and making sure that Kensington Palace is baby proof
—
a broken vase in Prince George's house means the potential loss of some priceless historical artifact . Plus the couple is preparing to take George on a 3-week official trip to Australia and New Zealand so I'm sure their thoughts are consumed with the logistics of taking an 8-month-old on a long trip. But more than anything, I think Will and Kate are just enjoying parenthood and want to soak up as much time as they can with their baby before even thinking about adding another one to their brood. It's nice to just focus all your attention on one baby! So what does that mean for royal lovers. Well, we will have to focus our baby love on the other royal babies,
George's cousin Mia
and
his future wife Leonore
. And of course, Kate's impeccable fashion is a nice distraction too. Last year at this event Kate was pregnant with George
—
it's crazy how much can change in a year. And if you're wondering, today Kate was wearing a Hobbs coat with a Gina Foster hat and Emmy shoes. All in green of course.
How long did you wait before having your second child?
Photo courtesy of Keystone Press