Culture & Entertainment
Are you the first born, the baby or somewhere in between?
Culture & Entertainment
Are you the first born, the baby or somewhere in between?
I've been reading quite a bit on birth order lately. I have learned that first-born children have stronger personalities than their siblings and are natural leaders. First-born children often take the place of their parents when the adults are not around, making them decision-makers. They are also known to be very family oriented and protective of their siblings. First-born kids tend to be unselfish and caring. Last-born children are usually the smartest. They have seen the rights and the wrongs of their siblings and have learned from them. They also tend to be a little more mature for their age. Because parenting may be a little more lax and discipline reduced, last-born children are often confident and strong willed. So far, so good. All pretty good traits and some very positive characteristics.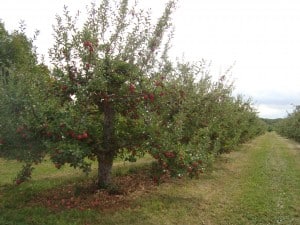 Now, the traits of middle children are a little underwhelming. Middle children are the peacekeepers by default. They are the mediators between their siblings are are sometimes associated as "people pleasers." Because they are in the middle, they do not receive as much attention as their siblings and can develop low self-esteem and lose confidence. Ouch. That's a hard pill to swallow. Not only am I a middle child, I'm also the mother of one. And we're stuck with all of these negative personality traits simply because we happened to be born neither first nor last? But, let's take a closer look, shall we... I steer clear of arguments and bow down in the face of conflict. Growing up, I was always second-guessing myself and, frankly, I still do. To this very day I am unable to confidently express myself in a room full of people. So, even though I cringed as I read the traits of the middle child, I would have to agree with most of them. As for my son... Although he is definitely a "people pleaser," I believe there are always exceptions to the rule. Can I divert his path on this road? I certainly hope so. After all, being the only boy has got to count for something, right? What about you? Are you the first born, the baby or somewhere in between? And do you agree with the personality traits linked to your birth order?