Culture & Entertainment
Kate Middleton & the maternity wrap dress
Culture & Entertainment
Kate Middleton & the maternity wrap dress
Kate Middleton's now officially shown off the bump in a really gorgeous wrap dress from MaxMara. So of course I'm going to share my picks for Canadians who are shopping for their own bumps. Wrap dresses are great maternity wear: They're incredibly versatile both in terms of expansion room and for dressing up or down depending on your accessories. I also found I felt my look was more grown-up in a wrap dress; it might have been the panel. Here are three picks: From
Motherhood Maternity
, the classic black wrap dress. This will get you through your second and third trimester meetings, events and dates with your husband -- and if this is your first, be sure to get that date time in.
Next up, also from Motherhood Maternity: A colourful wrap dress. You will find, if you're starting to shop maternity, that the selection is limited. And if you're on a budget you'll probably be looking at a lot of neutral pants and skirts. So a dress like this is a great way to go wild. Just be sure you love it.
And finally I love this wrap dress from Ripe, which is available at the
Seven Women boutique in Thornhill, Ontario
(and online). It's also an excuse to tell you about this Canadian maternity shop, which can help you shop beyond the mall.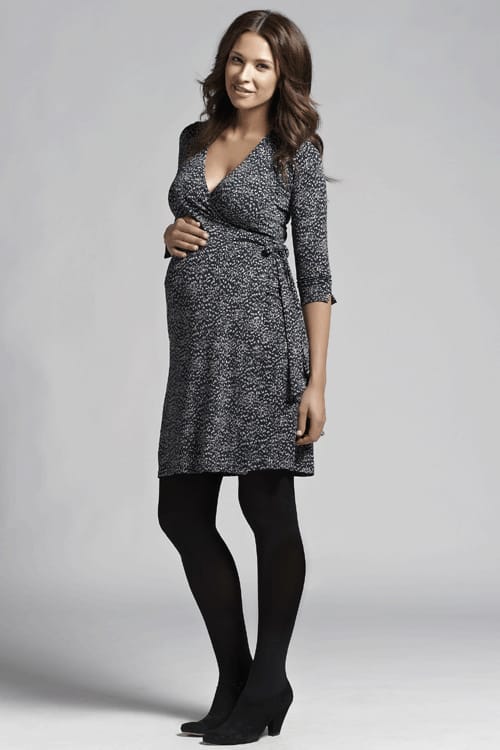 Did you have a favourite maternity dress? Also, which of these
world newborn traditions do you think could be put on the royal babe's agenda?