Culture & Entertainment
Royal babies: A history of grumpiness
Culture & Entertainment
Royal babies: A history of grumpiness
Last week Prince George got a new nickname,
Grumpy Prince George,
after he arrived in New Zealand looking less than impressed. He's pretty much the cutest grumpy baby ever. But this picture of Prince George reminded me of another grumpy royal baby. Princess Etselle.
Princess Estelle is the future Queen of Sweden. You need to Google this cutey because she's one of the
most entertaining royal babies
around. Estelle is the original grumpy baby, starting this trend at her christening. It looks like she's thinking "It's my christening and I'll pout if I want to."
Toddler Estelle is still stealing hearts with her grumpiness. In the picture above, cranky Estelle is at her aunt's royal wedding. I think she wasn't impressed that everyone except her was decked out in jewels. Couldn't they have lent some crown jewels to the future Queen? Once you start looking at royal babies, you fall into an abyss of cuteness. And I discovered that there is a long history of grumpy royalty. Okay, not a long history, but the current generation is pretty grumpy.
This is Princess Athena of Denmark. She's rather unimpressed with
her christening
. Actually, her brother Prince Henrik doesn't look too happy either.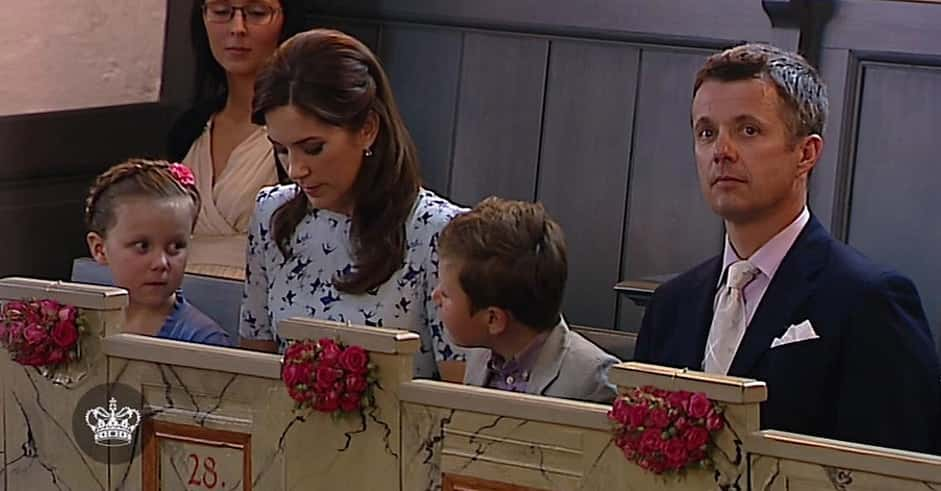 And this is her cousin Princess Isabella at the same event. Yes, Isabella is not a baby. But man, she's got that steely glare down pat. She's clearly got beef with her brother Christian. He better be nice to her when he becomes King because I don't think you want to mess with Isabella. It's fun to see pictures of grumpy royal kids because later in life they won't be able to be grumpy in public. They will have to plaster a smile on their face, even when they're not happy. So for me, it's so entertaining to see them be down right annoyed in public. They aren't yet bound by royal constraints and it's so lovely to see them be themselves. It also doesn't hurt that they're adorable! I wonder what royal baby will be grumpy next? Maybe George's
cousin Mia
or Estelle's cousin,
Duchess Leonore
.
Prince George photo courtesy of Keystone Press. Princess Estelle photo courtesy of Bengt Nyman/Wikimeida Commons and Frankie Fouganthin/Wikimedia Commons. Princess Isabella and Athena photos courtesy of Comrade Foot/FlickrCC