Culture & Entertainment
STILL STANDING since 2015 with Jonny Harris
Photography, Evan Seccombe.
Culture & Entertainment
STILL STANDING since 2015 with Jonny Harris
Canadian actor and comedian Jonny Harris travels across the country to uncover and shine a light on small Canadian communities, highlighting our country's unique and diverse citizens and their ways of life.
In each episode of CBC's STILL STANDING, Jonny takes an entertaining and heartfelt journey to find humour and inspiration in the most unexpected of places. After unearthing the huge tales of tiny towns, Jonny performs an original stand-up comedy tribute honouring the entire community.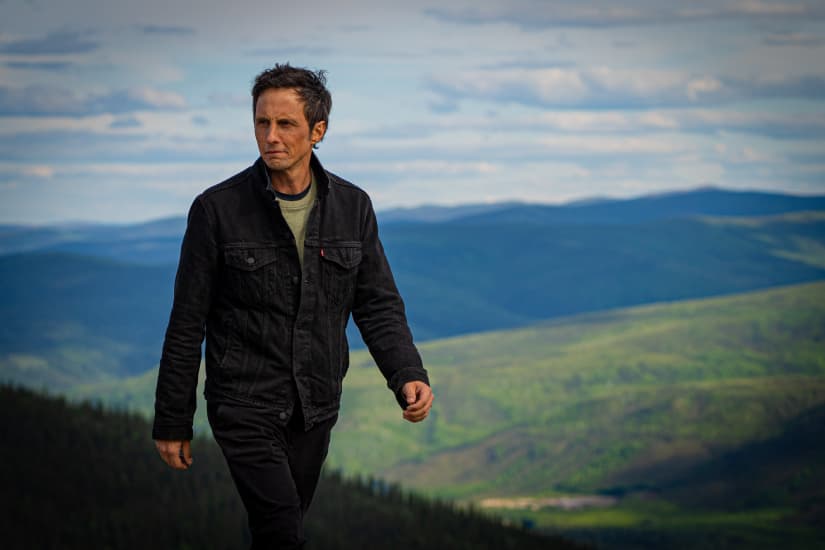 Photography, Evan Seccombe.
Jonny originally hails from Pouch Cove, Newfoundland – a small town itself! – and has since seen his fair share of small towns and their hidden gems over the past eight years. The premiere episode of Season 1 took place in the beautiful community of Bamfield, BC. Since then, Jonny has travelled as far north as Inuvik, NT, as far east as Bell Island, NF, west to Dawson City, YK and all the way to Pelee Island, the most southern tip of Canada.
So, with the show's ninth season premiering on September 26th on CBC, we had the opportunity to stand with Jonny and ask him a few questions about Canadians Living!
CL: How are the towns selected?
We have a researcher and a couple of story producers who look at different towns, and of course people also write in and suggest their own town or place they think would make for a good episode, which we encourage. We look for places that have overcome some type of struggle and have a survivor story to tell. And while it's not always easy logistically, we do try to get some further-flung towns a couple times a year.
CL: Which town inspired you the most?
It's hard to pick favourites, but on Season 8 I was in Ucluelet, BC (about 45 minutes south of Tofino) and it was the night before the live taping, and I was struggling to memorize the comedy set. I had CBC on in the background and a rerun of an episode of Still Standing came on, featuring the town of Pilot Mound, MB. It was a real hockey town in need of a rink. They found an abandoned one for sale up north and the town fundraised incredibly, with everybody volunteering their time to deconstruct it and then drive back south to rebuild it in town. People gave huge amounts of time and money to this centre that they're now able to use for all kinds of events and be very proud of. That, in the moment of watching it back that night, inspired me to roll up my sleeves and get the comedy set in proper shape.
CL: Best memorable moment or experience?
I often tell the story of how, in Season 1, I was asked to participate in collecting a sample of bull semen in Alberta! I was given a rubber glove that came up to my shoulder and I was told to insert my arm up the bull's… it was all over before it began, but that night I remember staring up at the ceiling thinking, "What the heck did I do today?"
CL: How have your travels changed or reassured your perspective of the beautiful country we live in?
It's been so nice to see the country in a way that few people get to. The spirit of volunteerism in small towns is very impressive. People lend each other a hand and if there is a problem in town, people don't think "they" should do something about it, but rather that "we" should do something about it. It's the mentality that sure, you can complain about something, but you'd do better to roll up your sleeves.
CL: Is there anything about this season you're most excited about?
I'm very excited about our 100th episode, which will be featured this season. It's a huge milestone and we struck gold when it lined up that we could shoot that episode in Dawson City, YK. The town and area are visually stunning, and the story of the Klondike Gold Rush is a wild one! In fact, the story is so riveting, it has been the backbone of the tourism industry there, which has helped sustain the town for almost 150 years.
Photography, Evan Seccombe.
Join Jonny on the ultimate cross-country road trip!
STILL STANDING Season 9 premieres on September 26th at 8:30pm (9NT) on CBC Gem and CBC.