Culture & Entertainment
Where to find quality streaming content
Photography, BritBox


Matthew Macfadyen as Labour Minister John Stonehouse in BritBox's 2023 series Stonehouse.
Culture & Entertainment
Where to find quality streaming content
Forget "viewing choice fatigue"—high-quality content on streaming services is easy to find, if you know where to look.
Ever found yourself sitting on the couch of an evening wondering what to watch? As you scroll through all the listings, you decide you're not much in the mood for investing in a 22-episode season of the '80s sitcom now showing in reruns, you don't have the mental bandwidth to tackle the existentialism of the new film starring Hollywood's latest ingenue, and that sci-fi/crime/fantasy/sexcapade is just too riddled with ridiculousness to wrap your head around. Then comes the realization that you've just been adding to your arm's repetitive strain injury as you've done nothing for the past two hours but push the Next button—and now it's bedtime. In a world increasingly saturated with on-demand content of every genre, you ask yourself, Why is it so hard to find a really good, satisfying story?
Well, if you're like us, you can never go wrong with the tried and true. That means you're drawn to things like screen adaptations of beloved books that faithfully focus on the source material, and original series that make their mark with well-drawn characters, plotlines that grip you from the get-go and a well-defined story arc that has a clear beginning—and end.
Photography, Britbox
Lauren Lyle stars as Karen Pirie in the recent BritBox adaptation of Val McDermid's series of the same name.
Many Canadians (and especially those Anglophiles among us) find those touchstones in content curated by streamers such as U.K.'s BritBox, the service created by venerable broadcasters BBC and ITV, which offers the biggest collection of British TV to overseas viewers. "BritBox provides a deep well of familiar franchises," says Reemah Sakaan, CEO of BritBox International. "Since Canada is very close to the hearts of people in the U.K.—and vice versa—it just makes sense that our programming resonates, too."
Beyond our appreciation for thespians like Helen Mirren, Sophie Okonedo and Olivia Coleman, though, it's worth noting that, as far as story­telling goes, the BBC has long had a history of high-quality screen adaptations of classic literature. (One only has to call to mind Colin Firth walking out of the pond as Mr. Darcy in BBC's 1995 Pride & Prejudice miniseries to know what we mean, wink wink.) Sakaan says that's because in the U.K., the writing has always been the primary focus in developing a program, as opposed to an advertiser-friendly environment or the maximum exposure for a star that often characterizes the shows we watch. That emphasis on first-rate source material has allowed real quality to be maintained over the years. In addition, as other streamers and traditional television networks have embraced the limited series formula, we're reminded that the Brits were way ahead on that, too. As Sakaan explains, "The U.K. was the original purveyor of the six-, eight- or 10-episode series format; that partly comes out of an awareness, honed over time, of how long it takes to tell a good story."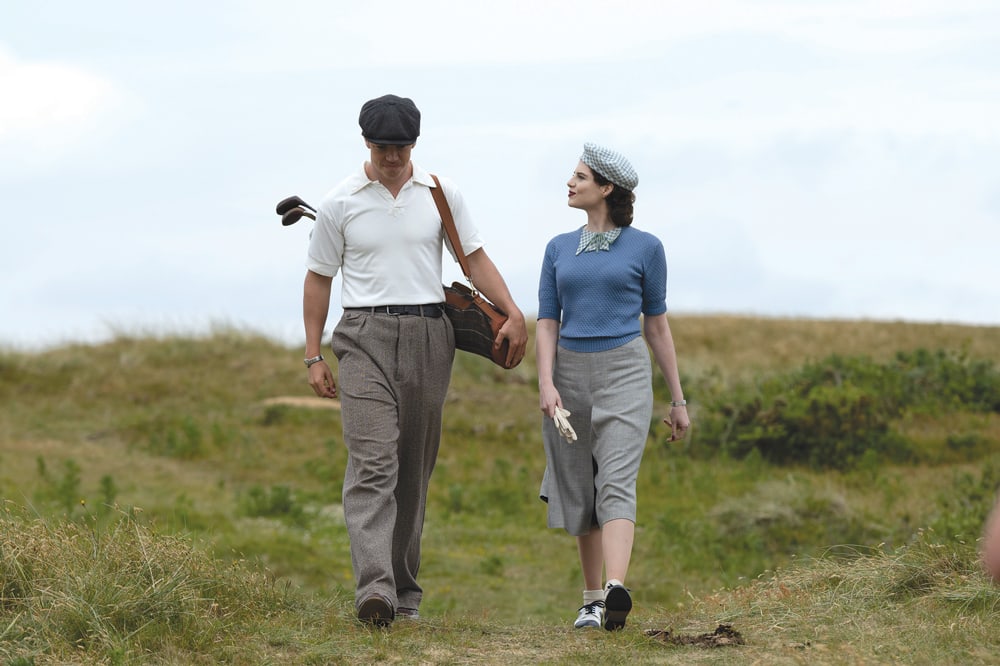 Photography, Britbox
The 2022 version of Why Didn't They Ask Evans? breathed new life into the Agatha Christie canon.
Over the last few years, all the big streaming services, including BritBox, Netflix, Disney+, Apple TV+ and Prime Video, have recognized that simply featuring existing network content isn't enough to sustain their businesses. As a result, we're seeing more and more originally produced content appear in our Watch Next feed, and once again, mining the book world's bestsellers—both classic and contemporary—has proven fruitful: Witness the recent success of Lady Chatterley's Lover (Netflix), The Summer I Turned Pretty (Prime) and Why Didn't They Ask Evans? (BritBox). In addition to new and exclusive titles, brands like BritBox have also commissioned original programs that take well-loved franchises and leverage their popularity into new shows, says Sakaan. Sister Boniface Mysteries, a spin-off of perennial favourite Father Brown, for example, premiered in 2022 and audiences immediately fell for the charming titular star and the more playful direction of the series (learn more about Sister Boniface Mysteries in our "Sister Act" sidebar, page 38). Prime's The Lord of the Rings: The Rings of Power and Netflix's Wednesday are other examples that have captured the hearts of viewers.
Photography, Netflix
A new adaptation of Lady Chatterley's Lover hit the small screen in December 2022.
As most streaming services are looking to international markets as both a place to create cost-conscious content and boost their subscription numbers, a more targeted approach about where the companies spend their money, and on what, is the result. While some brands are relying on bringing in programs created in other countries (think: Poland, Denmark, France, South Korea, India, South Africa, Nigeria, Japan, Brazil and Argentina, to name just a few), others are doing that and more. BritBox, for example, is committed to maintaining the high-quality literary legacy of its parent companies (there are currently 86 adaptations of books available to stream, plus three more Agatha Christie adaptations on deck) as well as investing in compelling social history stories of the past (viewers who loved originals like The Thief, His Wife and The Canoe and Sherwood should tune in to the upcoming Three Little Birds, Stonehouse and The Confessions of Frannie Langton). Netflix
is also on board, with Wellmania and The Pale Blue Eye, starring Christian Bale, slated to debut in January.
Photography, Britbox
Lorna Watson stars as the science-loving, moped-riding, crime-fighting Sister Boniface.
Photography, Britbox
All of that means that great storytelling, whether drama, comedy, mystery or history, is alive and well and available at the touch of a button. So next time you've plopped yourself on the couch, bowl of popcorn at the ready, take a look at some of the literature-inspired content that comes your way. If that's what you're after, you're in good hands.