Culture & Entertainment
Women's rights victories worth celebrating
Culture & Entertainment
Women's rights victories worth celebrating
Guest post by Dalal Al-Waheidi, executive director of We Day Global. This is Dalal's second post in a series about activism for canadianliving.com.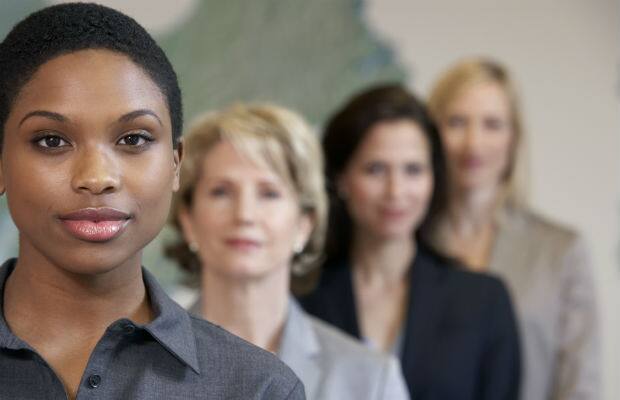 Photography: Getty Images
Hollywood A-lister Jennifer Lawrence's sassy, angry essay calling for equal pay went viral. TV star Viola Davis scored a place in history as the first black woman to win an Emmy for best actress and left millions of viewers teary-eyed with her stirring speech on race equity. Kudos to these celebs. But the human rights and
feminist victories
that ordinary women around the world have earned are so much sweeter to me. I sized up 2015 and here's a list of my favourites.
1. No more female genital mutilation in Nigeria.
In May 2015, Nigeria, which boasts the 20th largest economy in the world, passed a progressive law banning the barbaric practice of female genital mutilation (FGM). It was a double-win on the continent with Gambia following suit a few months ago. Up to 140 million girls and women who are currently alive have endured FGM, according to a United Nations Populations Fund report. They are predominately in Sub-Saharan Africa and the Arab States. The report, released in 2015, goes on to say incidents of FGM are actually on the rise, as populations of girls swell in these parts of the world. There is a growing recognition of FGM as both a health concern and human rights violation in Canada with large populations of people emigrating from countries that practice FGM. The UN has resolved to "intensify global efforts for the elimination of female genital mutilations." Let's hope the international organization doubles down on its efforts this year.
2. Canada got its first gender-balanced cabinet.
Newly elected prime minister, Justin Trudeau, announced a gender-balanced cabinet last fall. Women earned and stepped into prominent portfolios, including international trade, climate change, health and justice. Still, we can take this advancement a step further. I'd like to see more diversity among future female faces on Parliament Hill. For instance, our current cabinet doesn't include any individuals of Chinese, Arabic, or Black heritage.
3. Women vote in Saudi Arabia.
In some countries, women are still fighting for the right to vote. I'm from the Middle East and was elated to see women not only vote but win seats in Saudi Arabia's municipal election polls last December. Twenty-one women won seats in the first-ever elections open to female voters and candidates. This is a huge step forward in a nation where women are still not permitted to drive, and a male guardian (father, brother, even a son) can stop a woman from marrying, working, studying or travelling abroad.
4. Hillary Clinton said she'll smash the glass ceiling.
Even though she's run for the top job before, I am thrilled to see Clinton try to secure the U.S. presidency in the upcoming American election. She's a true role model for unstoppable determination. If Clinton wins the Democratic nomination, she will be the first female presidential candidate for a major party in America. It's somewhat disconcerting, though, to think her victory would be considered a triumph for women in the West, given that Sri Lanka had its first female prime minister in 1960, Indira Ghandi led India in 1966, and Israel elected Golda Meir in 1969.
5. Role models finally emerge for young girls.
Girls are never too young to be introduced to
great role models
, even the synthetic kind. If my growing baby daughter (who turns one in March) ever wants a doll, I'm calling Vancouver artist, Wendy Tsao. Tsao has taken Bratz dolls and transformed them into a handful of female international role models, including:
Malala Yousafzai
, the Pakistani girls-rights and education activist; Jane Goodall, a UN Messenger of peace and world-renowned champion of chimps; and Roberta Bondar, a Canadian astronaut. Tsao revamped old dolls, hand-colouring the hair and skin tone on each one of her creations. Her prototypes sold out in online auction before the holidays, but customer demand continues. Now tell me, what women's rights victory do you want to see make history in 2016?