Family
Downloadable blue and white bunting
Designed by Aimee Nishitoba Image by: Designed by Aimee Nishitoba
Family
Downloadable blue and white bunting
Instructions:
Just click on the image to get the full-sized file, save to your desktop or documents folder, and print! These are all sized for 8-1/2 x 11-inch paper.


Paper requirements:
We suggest using white cardstock.
All you need to add bunting to your decor is some ribbon and glue or tape. We suggest you use ribbon in blue or white. Or be bold and use hot pink or yellow ribbon.
You can hang your bunting across the mantlepiece or down the banister. Or hang it arcross the front of your kitchen table. Have fun, bunting can be hung just about anywhere.
If you're decorating for a first birthday party, add the bunting on the ends of this
first birthday banner
.
Chevron bunting:
Download here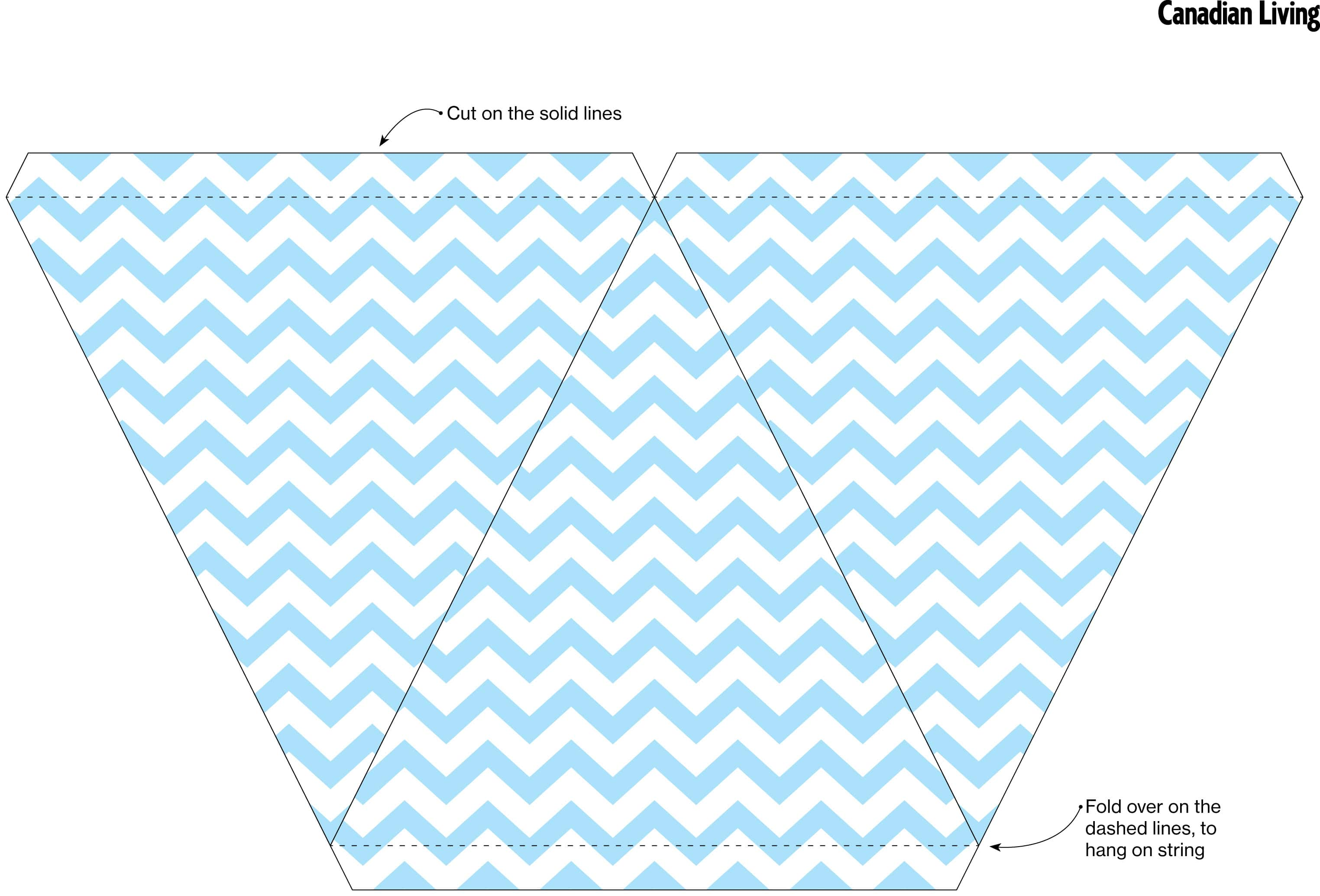 Polka-dot bunting:
Download here
Striped bunting:
Download here