Travel
10 best hiking trails in Canada
Travel
10 best hiking trails in Canada
From coast-to-coast, easy to intense, we've rounded up the best spots to take a hike this season. Mike Young, hiking expert with Merrell footwear, shares the best routes to take, which are guaranteed to take you places.
Banff National Park, Alberta
With over 1,600km of winding trails that vary from easy to hard, the vistas and views are breathtaking at every turn within Canada's oldest national park.
Getty Images
Waterton Lakes National Park, Alberta
This park has a similar terrain to Banff's but with one waterfront town instead of several large villages. Find a wide range of trails that will take you under an hour to several days. Try the Tamarack trail, which is 32-km long with 8,500 feet elevation, for a more challenging hike that can take two to three days.
Getty Images
Fundy National Park, New Brunswick
The Bay of Fundy—one of the seven wonders of North America—boasts some of the highest tides in the world and is a must-see. This park also includes 25 different trails with a variety of terrain and water systems.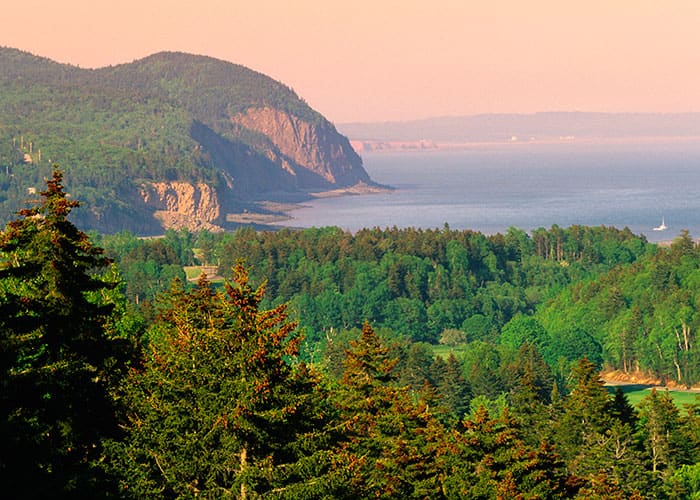 Getty Images
Gros Morne National Park, Newfoundland
This easternmost park is a world heritage site that boasts 100km of mostly flat and rolling hills, with the exception of one mountainous hill that is quite steep.
Getty Images
Bruce Peninsula National Park, Ontario
Canada's oldest and longest footpath spans 750km, running from Tobermory to Niagara Falls. This well-maintained and not overly challenging trail offers a variety of activities from day hikes to trail running.
Getty Images
Cape Breton Highlands National Park, Nova Scotia
From beginner, man-made boardwalks to more difficult trails with some elevation, this east-coast park offers variety. The longest trail is just over 12km and most are relatively flat.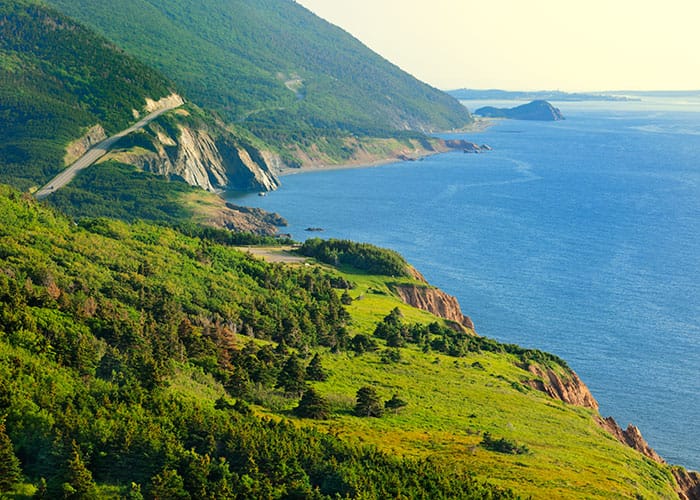 Getty Images
Jasper National Park, Alberta
Located north of Banff and west of Edmonton, Jasper offers the beauty of Banff without the crowds. It's home to the skyline trail, one of the best backpacking trails in the Rockies.
Getty Images
Albion Falls, Ontario
This location offers several self-guided trails, but it's the spectacular waterfall that makes the hike worthwhile.
Getty Images
Pointe-Taillon National Park, Quebec
This park has minimal elevation changes but lengthy hiking trails. It's an excellent option for novice hikers who want to go the extra distance.
Sépaq
Algonquin Provincial Park, Ontario
One of the most popular parks in the province, the varied terrain offers a wide variety of options, making it suitable for every type of hiker.
Getty Images