Style
10 beautiful rain boots with style
Style
10 beautiful rain boots with style
Spring brings the warmth, but also the rain and the slush! To prepare for rainy day and protect your feet from puddles, you'll need a nice, durable rain boot.

Here's our top 10 list.
☂SIENNA MATTE RAIN BOOT BY UGG
Sienna Matte Rain Boot by Ugg, Browns Shoe, $85.
The no-nonsense shearling winter boot brand also offers waterproof styles. This one, which comes in at mid-calf, is a classic and go-to that will go well with many different styles.
☂ORIGINAL PLAY SHORT BOOT BY HUNTER
Original Play Short Boot by Hunter, Browns Shoes, $120.
Hunter is a brand that has proven itself in rain boots. We particularly like this short model with a slightly condensed sole that gives it a chic effect.
☂CITY COTTON RAIN BOOTS BY LEMON JELLY
City Cotton Rain Boot by Lemon Jelly, The Bay, $228.
If you like to attract attention, even when it's stormy outside, this model is for you! With its trendy lug sole and "combat" look, it's sure to please fashionistas.
☂STORM RAIN BOOT
Storm Rain Boot, Aldo, $80.
This type of boot called Chelsea has been on top of the trends for a while now, and we understand why! It's a timeless boot that can be worn with jeans, clean pants or even a skirt.
☂JENNIFER RAIN BOOT BY KAMIK
Jennifer Rain Book by Kamik, Altitude Sports, $79.99
If you want to go for THE classic rain boot, you have to choose yellow! It will make you feel like you are walking through the villages of England under a cloudy sky.
☂HUNTER ORIGINAL SHORT ADJUSTABLE RAIN BOOT
Hunter Original Short Adjustable Rain Boot, Browns Shoes, $119.98
These shorts are neither too short nor too tall and are the perfect in-between piece. The navy colour adds a touch of originality to this boot, which is so pretty!
☂MELTWATER RAIN BOOT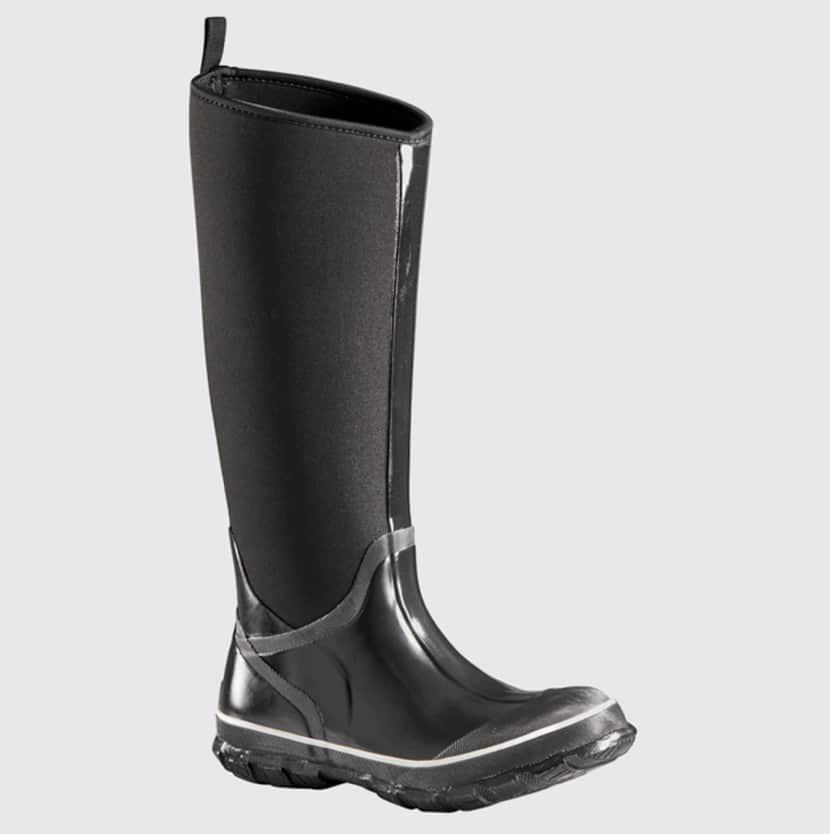 Meltwater Rain Boot, Baffin, $140.00
This original boot mixes the breathable fabric of neoprene with the durability and waterproofing of rubber. You could wear it to go fishing, or for a dinner with friends!
☂COUGAR KENSINGTON RAIN BOOT
Cougar Kensington Rain Boot, The Bay, $80.
Available in light grey, silver or black, this short boot makes no compromise between style and effectiveness. It protects against puddles while being versatile!
☂SHORT RAIN BOOT
Short Rain Boot, Everlane, $126.
The boutique decided to name its boot "The Rain Boot", and we understand why! When you own this trendy model, you don't need any other waterproof boot!
☂ORIGINAL TALL GLOSS RAIN BOOT
Original Tall Gloss Rain Boot, Hunter, $180.
Who says rain boots should only be functional? You can also have fun and add a touch of whimsy by opting for a colour like pink!