Style
Editor's Tested: Fresh Creme Ancienne Ultimate Nourishing Honey Mask
Style
Editor's Tested: Fresh Creme Ancienne Ultimate Nourishing Honey Mask
When I first twisted open the heavy glass jar containing
Fresh Creme Ancienne Ultimate Nourishing Honey Mask
I wanted to slather it over a freshly toasted piece of bread.
Fresh
is a favourite brand amongst beauty editors. One of the reasons we can't get enough of it (besides the fact that their products are beautiful and effective) is because at launch events we get face time with the charismatic and charming man behind the brand, co-founder
Lev Glazman
. He presented this one-of-a-kind hydrating treatment to Canadian editor's this past summer in Toronto. Glazman was telling us how his go-to treatment for when he's feeling under the weather is the power couple of honey and Echinacea, a powerful antioxidant. He wanted to combine the two in a skin treatment and four years later Creme Ancienne Ultimate Nourishing Honey Mask was born. [caption id="attachment_11900" align="aligncenter" width="343"]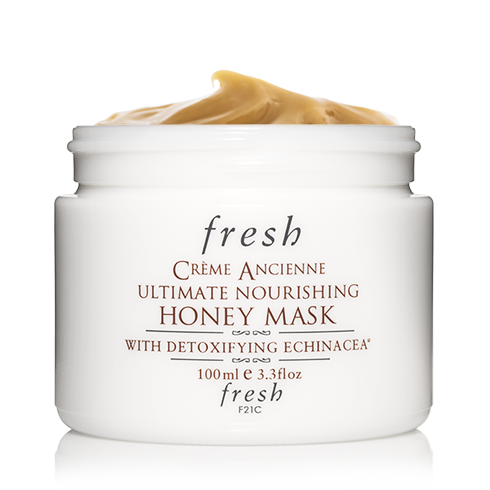 Fresh Crème Ancienne Ultimate Nourishing Honey Mask, $150, sephora.ca.[/caption] The main reason it took so long to develop this mask was because Glazman and his team were on a mission to find the perfect honey. They eventually stumbled upon the right type in Loire Valley, France with the Buckfast bee. A hybrid species selected because of its superb qualities. Each jar contains 2 and 1/2 tablespoons of the bee's honey, making up 40% of the formula. The texture is very unique. Silky yet still sticky, but it somehow rinses off with no residue. It melts into skin and keeps it feeling dewy, supple and hydrated all day long. I like to apply it first thing in the morning, washing it off after 20 minutes. The natural sugars in the mask help create a moisture-preserving barrier on the skin, which makes it the perfect product for these bone chilling February days. Pricey, I know, but a delightful bit of luxury and—extremely effective.