Style
Find the perfect summer dress at Banana Republic
Style
Find the perfect summer dress at Banana Republic
Weddings and summer: they go together so nicely, don't they? That is until....you're rushing to the mall on a Friday night, frantically trying to find a dress, shoes, jewelry, book a blowout, manicure and pedicure for the following morning... Fear not, fellow procrastinators (that's what my loving colleague
Julia McEwen
calls me), I have found a solution to the endless dress dilemma. Get thyself to
Banana Republic,
and soon. Dresses, dresses and more dresses are heading up the summer collection with more than 70—yes, 70—different styles available. Beach wedding? Cocktails with friends on the patio? Check out this gorgeous silk one for $185. [caption id="attachment_2036" align="aligncenter" width="363" caption="Alicia Silk Printed Patio Dress, $185"]
[/caption]
Or maybe you're heading to an afternoon, garden party style wedding? I can't stop thinking about this shorter one, with its modest neckline and flattering tie waist. Can you imagine the SHOE possibilities?
[caption id="attachment_2037" align="aligncenter" width="376" caption="Waterprint Dress, $160"]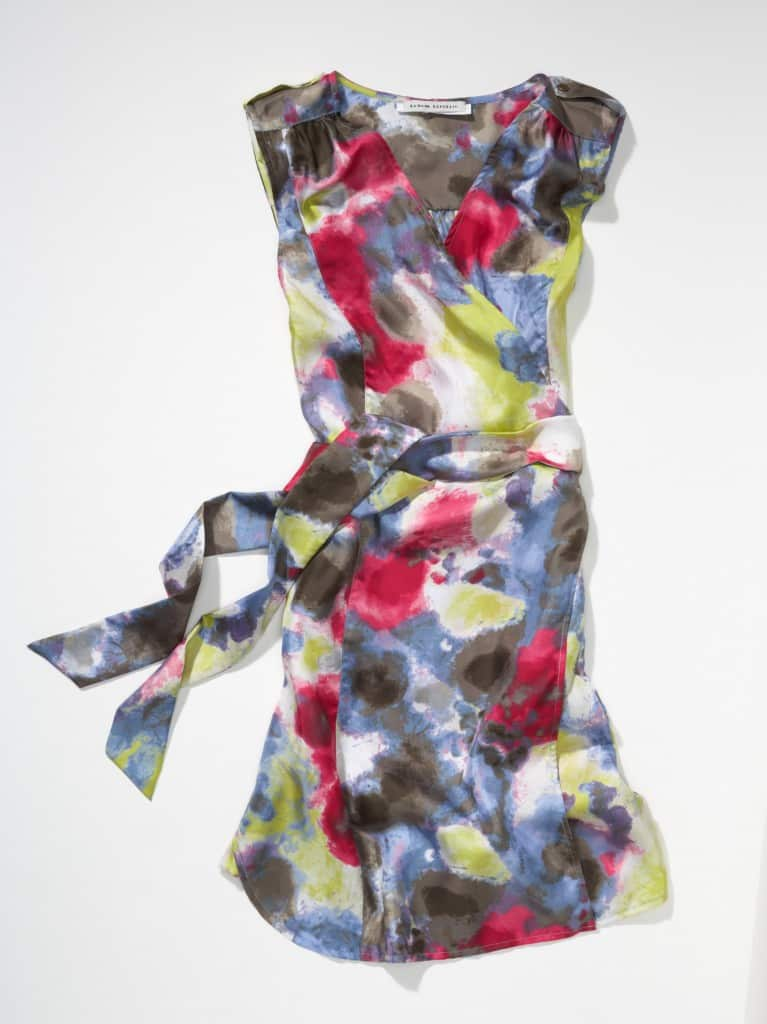 [/caption]
The bottom line is to look for something you can wear again and again. Almost everything I saw yesterday would look amazing under a blazer, layered with a white dress shirt and equally at home with metallic flats or sky-high heels (or even espadrilles).
So my advice? Head to a Banana Republic in the next few weeks and check out the dress selection, and if you find something you love, do NOT leave it behind. I have a hunch these babies will start flying off the shelves (there's also another delivery expected in May). That way, when the event nears, you'll have less to worry about and hey! Maybe you've already worn the dress a few times and familiarized yourself with what other pieces in your wardrobe it looks great with.
Let me know if you get anything! Email me at: kflemming@canadianliving.com.
Images via wedding4what.com and Banana Republic Canada.