Style
Shopping: Holiday gifts for the person who has everything
Style
Shopping: Holiday gifts for the person who has everything
It happens to most of us at some point in our lives, the near impossible mission of buying a gift for the man or woman who has everything. To add insult to injury these types tend to be pretty wealthy, so if they do happen to want something it will cost you. [caption id="attachment_11345" align="aligncenter" width="480"]
Photographed by Carlyle Routh[/caption] Don't fret, I have the solution, actually three of them. These fabulous gift ideas will blow them away—and the best part is each one is under $85. [caption id="attachment_11356" align="aligncenter" width="381"]
Cashmere socks, $80.50, jcrew.com.[/caption]
For the picky guy who's only interested in luxury items:
If a Baume Mercier watch or a Burberry trench coat is on his wish list, dude can keep wishing. A gift that's just as luxe but has a price tag that's closer to the realm of reality are these
J.Crew cashmere socks, $80.50
. They say once you go cashmere socks you never go back to cotton. [caption id="attachment_11357" align="aligncenter" width="315"]
Diptyque Paris Fig Tree, $60, Holt Renfrew.[/caption]
For a woman with discerning tastes:
This woman has a signature sent for her home and chances are that smell is released from a Diptyque candle. One can never have too many of these, my favourite is the
Figuier candle
. The warm fruity fig wood is combined with a freshness that's produced from the tree's leaves and milky spa. If you want to gift something a little more festive try one of these candles from their exclusive holiday collections:
Festival of Lights
. [caption id="attachment_11359" align="aligncenter" width="400"]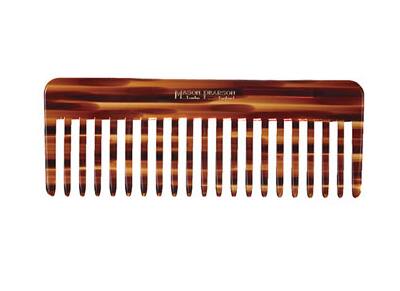 Mason Pearson Rake Comb, $33, nordstrom.com.[/caption]
For the woman who only uses La Pairie on her skin, Chanel makeup and Oribe for her hair:
I've recently professed my love for
Mason Pearson
in a earlier post. It's the best brush out there, however it's an investment, they start around $120 which is a little too pricey for a holiday gift. However, their
combs
are just as divine. Each one is manufactured in Switzerland, the combs are handmade from celluloid (sourced in Italy and Switzerland) which is the same material used to make eyewear and costume jewellery. In other words, it will last you a lifetime.