Beauty
11 natural makeup and skin-care products that work
Beauty
11 natural makeup and skin-care products that work
Natural beauty products can get a bad rap when it comes to efficiency and price point, but these brands offer all-natural wonders that really do the trick and won't break the bank.


While most of us understand the benefits of switching our diets from over-processed fast food to fresh fruit and veggies, many people have yet to embrace natural skin-care and makeup. This is partly because of the myth that natural products don't work as well as synthetic formulas, and that when they do, they're incredibly expensive. Let us put your mind to rest. We've found 11 affordable natural products from brands that specialize in good-for-you skin care and makeup. The best part? We tested them, so we know they really work.


Frank Body body scrub
Frank Body is an Australian company that bases its line of skin-care essentials off of one ingredient: coffee. The high caffeine content in the brand's body scrub stimulates blood flow, which targets cellulite, stretch marks, psoriasis, varicose veins, acne scarring and a host of other skin issues. (Don't just take our word for it. Check out the Instagram account devoted entirely to Frank feedback here.) The scrub also includes good-for-you ingredients such as sweet almond oil, vitamin E and sea salt, which help soothe and heal skin. This is a wonder product that makes skin feel soft and smooth.
Frank Body Original Body Scrub, $16, frankbody.com.


Consonant Skincare deodorant
Deodorant has been a hot health topic for a while, but most all-natural sticks don't work as well as our usual drugstore buys. Luckily, Consonant Skincare has developed a deodorant that's all-natural and reasonably priced—and that works. The Dealkalizing Deodorant uses ingredients such as cocoa butter, baking soda, aloe-leaf juice and arrowroot powder. The best part? You won't find any aluminum or propylene glycol here.
Consonant Skincare Dealkalizing Deodorant, $14, consonantskincare.com.




Bite Beauty lipstick
Lipstick that's good enough to eat? Almost. Bite Beauty is committed to the idea that what goes on your lips should be good for you and look good on. That's why the company's lip products include natural and organic ingredients that protect and nourish lips. (Think organic fruit bitters, manuka honey and vitamins A and B.) The latest line of lip colours is inspired by natural ingredients that give each lipstick a mouth-watering citrus flavour, edible oils, and remarkable benefits.
Bite Beauty Limited Edition Amuse Bouche Lipsticks, $30 each, sephora.ca.



Ilia mascara
If the eyes are the windows to the soul, you definitely don't want to be getting synthetic junk in them. Ilia's organic mascara is one of the best natural mascaras out there. With an improved formula and new colours, Ilia's mascara offers length and fullness to your lashes without harsh ingredients.
Ilia Mascara in Nightfall, $31, beautymark.ca.



J.R. Watkins body oil
J.R. Watkins has been around since 1868 and has been committed to natural ingredients for almost as long. Although best known for its Vegetable Oil Soap, we favour the brand's Body Oil Mist. Hydrate your skin with natural oils and vitamin E in one of three great scents; we're partial to Coconut Milk & Honey for a lighter approach to fall. The best feature of this body oil has to be its quick drying time—a must for busy schedules.
J.R. Watkins Body Oil Mist in Coconut Milk & Honey, $9, jrwatkins.com.


Province Apothecary exfoliator
Most skin-care experts agree that exfoliation is a great way to slough off dead skin and help cell turnover, but many exfoliators are too abrasive for delicate facial skin. Which is why Province Apothecary's Regenerating + Stimulating Exfoliator is so great. Made with oatmeal, lavender and green tea, this exfoliator comes dry so you can mix it with other natural ingredients depending on the season and your skin's needs. Have dry or sensitive skin? Mix with oil. Oily skin? Mix in yogurt. Or you can mix with water for stimulating exfoliation. Province Apothecary is has released a brow serum that includes coffee and argan oil, which helps encourage sparse brows to grow thicker and stronger.
Province Apothecary Regenerating + Stimulating Exfoliator, $38, provinceapothecary.com.



Odacité serum
Odacité is at the forefront of natural and organic skin care, and its products offer big results. Our favourites? The facial serum concentrates. You can expertly tailor your skin regimen to your needs with 18 different options targeting skin concerns such as hyperpigmentation, sagging, deep wrinkles and fragile capillaries. Simply pick your serum, then add one to three drops to your daily moisturizer. Each serum is made with fresh natural ingredients and works hard to heal your skin. After test-driving the Jojoba Lavender Serum Concentrate (which targets clogged pores), skin was noticeably clearer after only a couple of days, making this product a must-have.
Odacité Pure Elements Jojoba Lavender Serum Concentrate, $39, thedetoxmarket.ca.




Tata Harper Fortifying Body Lotion
The Tata Harper brand gives a new meaning to organic beauty products. The luxury brand is known best for its efficacious skincare offerings and beautifully scented products. This lotion delivers on powerful anti-aging benefits to the entire body. The lightweight product feels like a serum and helps reduce the appearance of spider veins, tones with a trio of rose extract and helps minimize cellulite. Not to mention it's crazy hydrating, without leaving behind any sticky residue.
Tata Harper Fortifying Body Lotion, $90, beautymark.ca.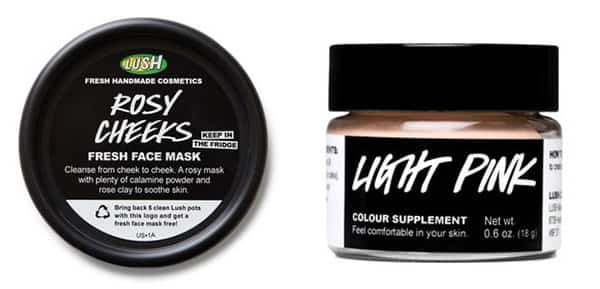 Lush face masks and skin tint
Lush Fresh Face Masks are so fresh they must be stored in the fridge. Everything from the product to the packaging is sustainable. Try the Rosy Cheeks Face Mask, which helps soothe and calm skin. Made with calamine and rose oil, this mask cleanses, nourishes and calms without leaving skin dry. After one use, redness is subdued and pores look visibly clearer. We also have to mention Lush's skin tint, which works wonders as a foundation on its own or when you mix it with your regular moisturizer. This tint creates a your-skin-but-better look and feels like you're wearing nothing on your face.
Lush Rosy Cheeks Fresh Face Mask, $13, lush.ca. Lush Colour Supplement in Light Pink, $17, lush.ca.



Pai face cream
Pai Skincare provides organic solutions for sensitive skin—meaning the products are gentle but work hard. Take the Geranium & Thistle Rebalancing Day Cream. This cream with essential fatty acids, geranium oil and thistle oil (which is rich in omega-6s) helps clear congested skin and balance oil. Say goodbye to your oily T-zone without starving your skin of moisture. Because it dries quickly to a matte finish, the cream is also a great base for makeup.
Pai Skincare Geranium & Thistle Rebalancing Day Cream, $64, paiskincare.com.

Read more:
How to prevent and treat stretch marks
The best products for dry, frizzy and damaged hair
Healthiest ingredients for a homemade face masks