Beauty
Benefits Of Goat Milk
Beauty
Benefits Of Goat Milk
Goats were among the very first domesticated animals; archaeological evidence suggests we've been living alongside each other for about 10,000 years. While similar to cow milk in many respects, goat milk actually shares more compositional parallels with human milk, which makes it more easily tolerated. We're not kidding around—goat milk is loaded with health-promoting properties! Read on to find out why goat milk is the greatest.
The Benefits
Got minerals?
Goat milk is easily assimilated into the body and enhances the avail­ability of nutrients present in it. Reported to have a higher bioavailability of many important minerals, goat milk is a source of calcium, potassium, chloride, copper, mag­nesium, phosphorus, potassium, selenium and zinc. Con­sumption of goat milk encourages the absorption of many of these minerals during digestion. Because of this, studies suggest that goat milk could help prevent diseases such as anemia and bone demineralization, as well as other malabsorption syndromes.
Digestion question 

Goat milk is thought to be more easily digestible than cow milk. It contains smaller fat globules that form a softer curd in the acidic environment of the stomach. These softer curds are more quickly broken down by stomach enzymes. Research suggests that cow milk intolerance is often due to alpha s1-casein, a protein which occurs in much lower concentrations in goat milk. Since goat milk passes more quickly through the large intestine, it may help prevent symptoms of lactose intolerance. Some studies have shown that treatment with goat milk could resolve cases of childhood allergies to cow milk. If you have a dairy allergy, speak to your doctor before consuming goat milk.
Optimal oligosaccharides 

When it comes to digestion, goat milk has another advantage over cow milk: a higher presence of oli­gosaccharides—the same type of carbo­hydrate present in human breast milk. These compounds reach the large intestine undigested, acting as prebiotics and improving the health of the gut microbiome. They feed good bacteria that are responsible for a wide range of benefits including anti-inflammatory effects, immune stimulation and prevention of pathogenic infection, which could be useful in the management of inflammatory bowel disease and colitis.
Baby food 
The bioavailability of nutrients, fat composition, digestibility and concentration of oligosaccharides in goat milk make it an excellent candidate for infant formula supplemen­tation. Cow milk-based formulas are the most widely used alternative to breastfeeding; however, goat milk is closer to human milk in some respects, especially its oligosaccharides and complex fat globules. While goat milk alone can't replace breast milk or formula for young children, there are promising indicators that goat milk-based formulas may offer benefits to infant nutrition in cognitive and immunological development, and could contribute to an optimal gut micro­biome early in life.
Beauty Notes
Rich, nutritive goat milk products your skin will love.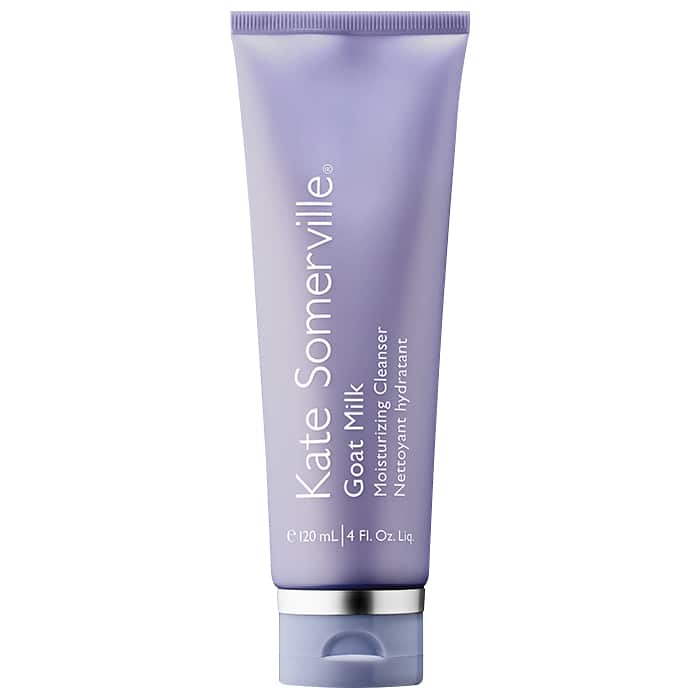 KATE SOMERVILLE Goat Milk Moisturizing Cleanser, $57, sephora.ca.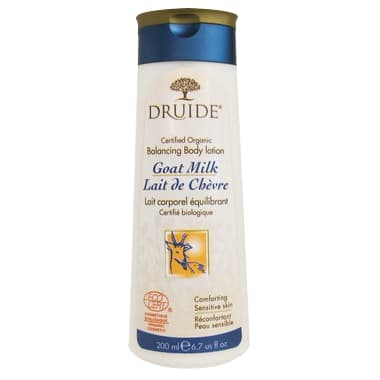 DRUIDE LABORATORIES Goat Milk Balancing Body Lotion, $21, well.ca.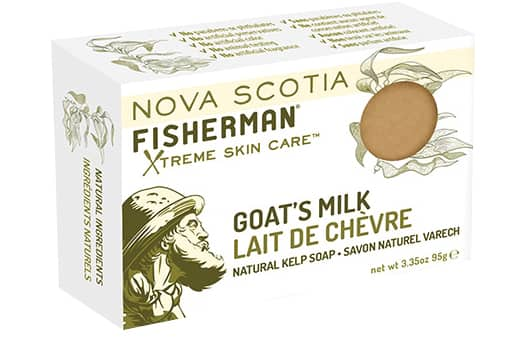 NOVA SCOTIA FISHERMAN Goat's Milk Soap, $10, novascotiafisherman.com.