Beauty
Did you know that these beauty brands are Canadian?
Bite Beauty, The 7 Virtues, NudeStix
Beauty
Did you know that these beauty brands are Canadian?
It's important to celebrate homegrown talent—which is why we're sharing our favourite Canadian beauty brands with you.


Shopping local doesn't just apply to your groceries. Supporting made-in-Canada brands is just as important to fashion and beauty as well. Which is why we're sharing some of our favourite Canadian beauty picks, just in time for Canada Day.
Here are some beauty brands you haven't heard of or, didn't know are Canadian.
Bite Beauty
You've probably heard of Bite Beauty—here at Canadian Living we're big fans of the brand's high-pigment nourishing lipsticks. The best part? This is a green beauty brand that uses ingredients that are all-natural. Make sure to check out the brand's latest launch The Amuse Bouche which includes 34 shades of creamy, nourishing lip colour.
Bite Beauty Amuse Bouche lipstick in "Radish", $30, sephora.com.
The 7 Virtues
The 7 Virtues, a Halifax-based brand, also fosters connections with the rest of the world. By featuring an ingredient in each fragrance from a different (often war-torn) country, the company is able to set up sustainable connections to ensure that customers are getting the best product, while also ensuring workers in other countries aren't exploited. Try Noble Rose of Afghanistan or Vetiver of Haiti.
The 7 Virtues Noble Rose of Afghanistan, 100 mL, $110, the7virtues.com.
Province Apothecary
This Toronto-based brand has been providing Canadians with organic and wildcrafted skin-care since 2010. An especially good pick for those with sensitive skin, PA uses essential oils to treat skin and give your beauty routine a little aromatherapy boost. Try the new Clear Skin Advanced Spot Treatment made with turmeric root which is a powerful anti-inflammatory.
Province Apothecary Clear Skin Advanced Spot Treatment, $28, provinceapothecary.com.
Mereadesso
This Canadian beauty brand is determined to streamline your beauty routine. From an all-in-one moisturizer to a body balm, Mereadesso combines high-quality ingredients with a straightforward approach. We suggest you pick up the new Travel + Ease Kit. It includes a moisturizer, cleanser, body balm and cleansing cloth (all in a handy travel kit). Perfect for those summer getaways when you don't want to bring your entire beauty stash.
Mereadesso Travel + Ease Kit, $54, mereadesso.com. Available July 1, 2016.
Consonant Skincare
What goes on your body, goes in your body is the mantra of Consonant Skincare. Which is why you'll find natural ingredients in chemical-free formulas from this brand. You'll find everything from deodorant to bath bombs to eye creams. Our pick has to be the brand's sunscreen however. The Perfect Sunscreen is a natural pick that provides 30 SPF protection in a non-greasy finish.
Consonant Skincare The Perfect Sunscreen, $45, consonantskincare.com.
Ilia Beauty
Ilia is a beauty brand that also has a green ethos. Expect makeup options for face, eyes and lips from this Vancouver-based brand. Our pick? The Illuminator Stick formulated with rose hip oil which offers radiance and highlight to any complexion.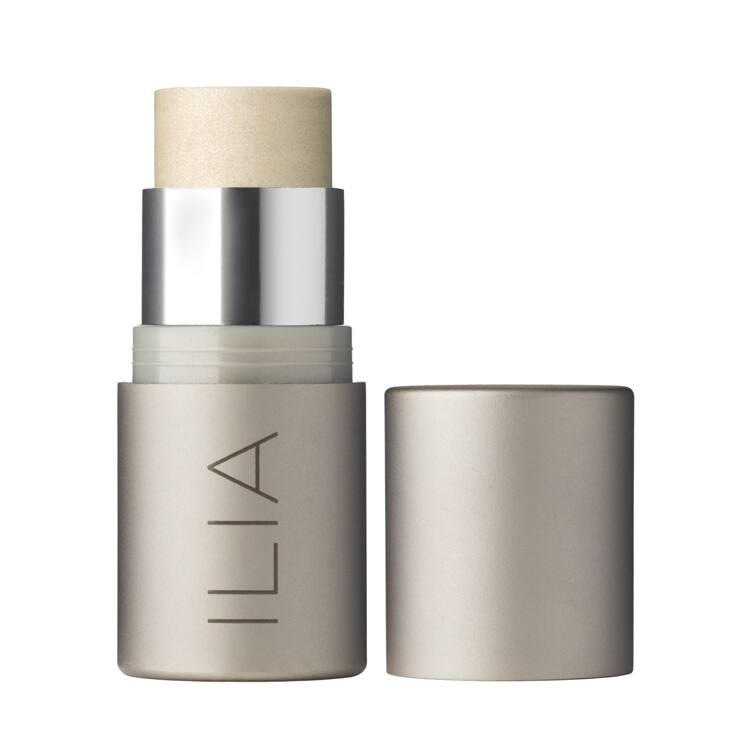 Ilia Beauty Illuminator Stick in "Polka Dots and Moonbeams," $34, iliabeauty.com.
NudeStix
This beauty brand—started by two teenagers and their Mom no less—aims to bring natural beauty to the masses. The brand's makeup sticks come in a variety of shades with a variety of uses. Think contouring for those new to the trend and easy-to-apply lip colour. Try the limited edition Canada Day Lip + Cheek stick.
NudeStix Matte Lip + Cheek in "Royal Red," $28, sephora.com.