Beauty
How To Combat Tired Eyes And Puffy Lids
Photography, shutterstock
Beauty
How To Combat Tired Eyes And Puffy Lids
If dark circles and puffy lids are the first things to greet you in the mirror each morning, there's help. Try adopting a few new routines to help wake up the eye area, and you'll be looking fresh as a daisy.
What causes tired-looking eyes?
The eye area, where the skin is about four times thinner than on the rest of the face, tends to highlight not only lack of sleep, but also stress and dehydration. The appearance of dark circles, often caused by dilated blood vessels, or puffiness caused by fluid retention are classic signs. However, there can be a range of causes for these woes, both internal and external, so if you have any specific concerns, don't be afraid to talk to your doctor about them.
Morning routine
Adopting an energizing morning routine can help combat the look of tired eyes. After waking up, start your day with a glass of water, followed by a walk in the fresh air or a meditation session, then a cool shower. Next, do some light lymphatic drainage in the form of a facial massage. Using your fingers or a specially designed tool, gently massage the eye contour outward from the inner corner of the eyes toward the top of the ear. You can also stimulate the eye area by tapping with your fingertips to encourage circulation. Finally, apply your eye cream or gel on clean skin by patting it on gently with your ring finger—no harsh rubbing!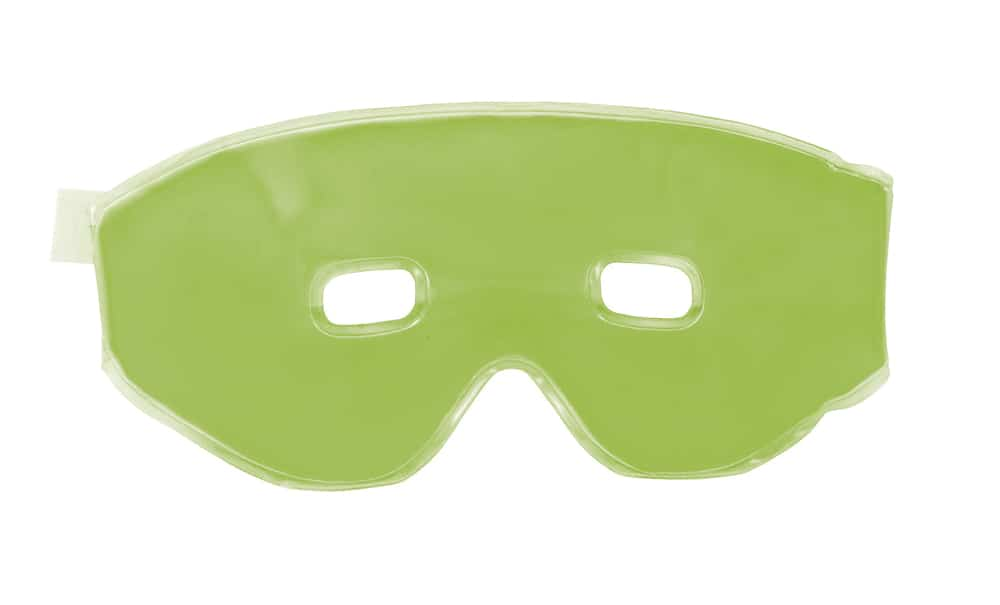 Photography, Shutterstock
Pro tip
"Cold temperatures have been proven to depuff the eye contour by decreasing inflammation and constricting blood vessels. And while the good old cold spoon trick works, reusable eye masks that are kept in the fridge—not in the freezer!—do wonders to wake up the face."
—David Delport, skin-care expert and global brand ambassador for REN Clean Skincare
Evening routine
Before going to bed, always wash your face, removing all traces of makeup. Leaving your cosmetics on overnight can irritate the delicate eye area and prevent your nighttime products from absorbing into the skin properly. Repeat the self-massage ritual for lymphatic drainage and follow with your favourite eye contour treatment. A good night's sleep always helps the skin look fresher and more awake in the morning, so opt for a calm activity, like reading or yoga, which can help you wind down and prepare for a restful sleep.
Helpful hints
1. It's natural to think that a thicker layer of eye cream means more dramatic results, but using too much can backfire, causing clogged pores or getting into the eyes, creating irritation. A pea-size amount is all you need.
2. When it comes to face washing, avoid using hot water, which can exacerbate inflammation and accentuate dark circles by dilating blood vessels. If you're feeling brave, try using cold water, which can reduce swelling and constrict those vessels!
3. Do you spend hours in front of your computer or phone screen? Don't forget to take a well-deserved break each hour to rest your precious peepers.
4. Stay well-hydrated by drinking enough water and limiting your consumption of alcohol, caffeine and high-sodium foods, which can lead to dehydrated skin.
Our product picks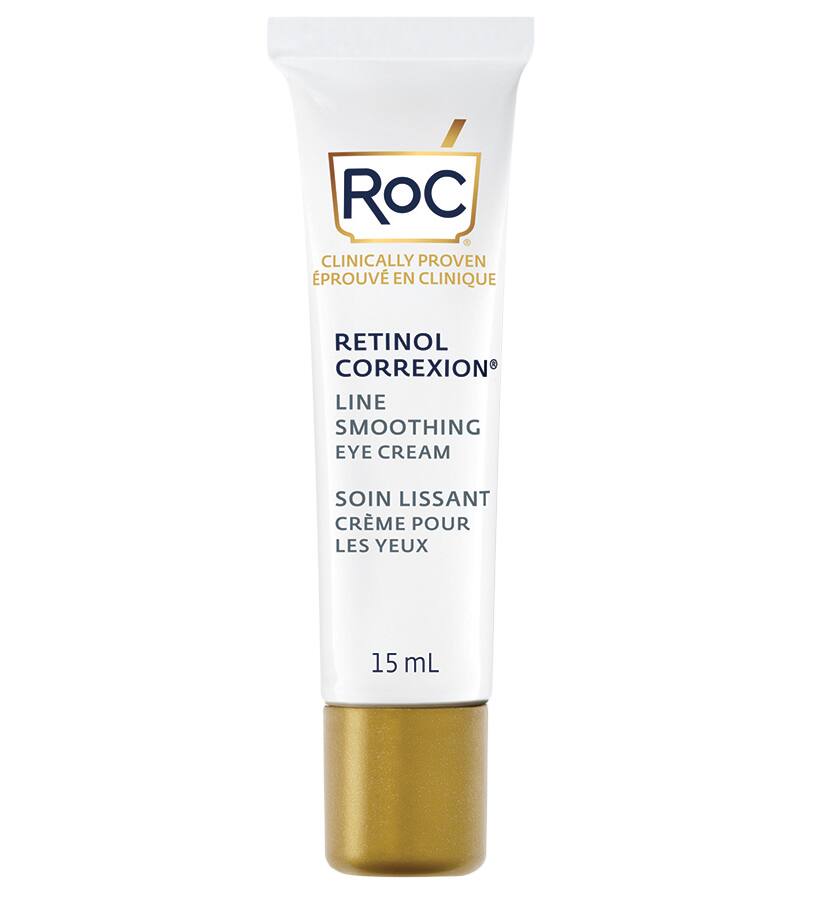 ROC SKINCARE Retinol Correxion Line Smoothing Eye Cream, $40 jeancoutu.com.
BURT'S BEES Gentle Eye Cream, $27, shoppersdrugmart.ca.
REN CLEAN SKINCARE Brightening Dark Circle Eye Cream, $67, sephora.ca.
PIXI BEAUTY Dream-yEYE Replenishing PM Patches, $29, ca.pixibeauty.com.
CLARINS Total Eye Hydrate Moisturizing Soothing Eye Mask-Balm, $41, clarins.ca.
EMBRYOLISSE Intense Lift Eye Cream, $41, embryolisse.ca.
SUMMER FRIDAYS Light Aura Vitamin C + Peptide Eye Cream, $55, sephora.ca.