Beauty
How to get a super sleek and polished ponytail
April 2018 - Super Sleek
Image by: Carlyle Routh
Beauty
How to get a super sleek and polished ponytail
Forget that hasty post-gym updo. Instead, try a style that can take you places. We asked Plutino Group hairstylist Jukka for his savvy
spin on the polished ponytail.
Hair & Makeup by Jukka/Davines/Make Up For Ever/Plutino Group | Photography by Carlyle Routh
STEP 1
Step 1
Apply smoothing cream to damp hair from mid-lengths to ends; choose an oil formulation if your locks are thick and frizzy. Using a paddle brush, blow-dry hair until straight and completely dry. If you have curly hair, use a flatiron after blow-drying.
STEP 2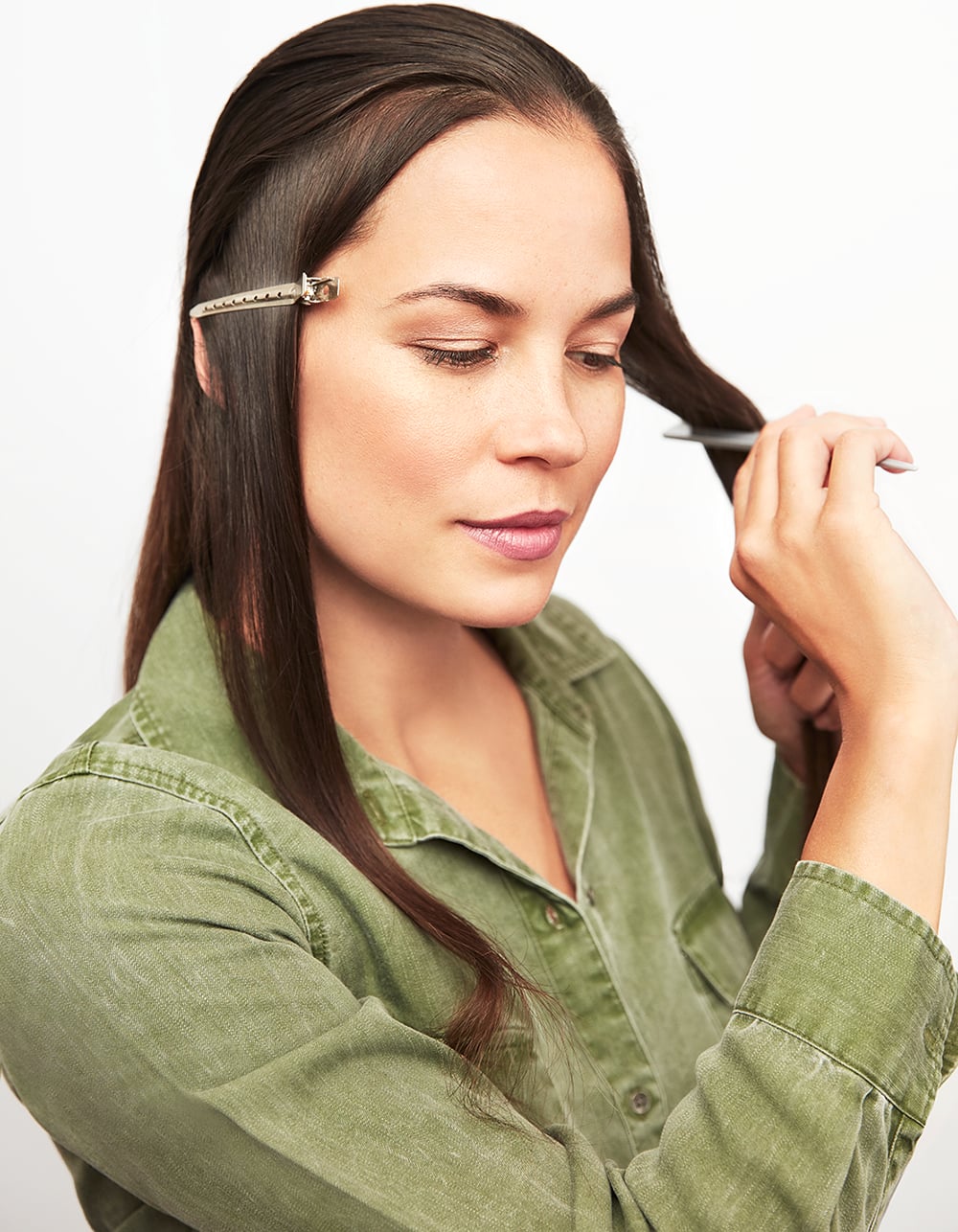 Step 2
Separate a section of hair on either side of your face (about two inches each), but leave the middle loose, simply brushing it back.
STEP 3
Step 3
Using a nylon-and boar-bristle brush, gather your tresses directly above the nape of your neck, still leaving the face-framing sections loose, then secure with an elastic. Smooth the front and sides as you brush your hair back.
STEP 4
Step 4
After the ponytail is secure, brush the face-framing loose sections back, one at a time, and wrap them around the elastic to conceal it. Secure with a bobby pin; finish with flexible-hold hairspray.
TOOL KIT
Matrix Biolage R.A.W. Smoothing Styling Milk, $13, matrixprofessional.ca. Sephora Collection Gloss: Dual Boar Paddle Brush, $26, sephora.ca. Herbal Essences Bio:renew Flexible Airspray, $8, walmart.ca.
An artist is only as good as her tools. Here are the products to help you master this look.