Beauty
How to get ready for a big event: Your beauty timeline
Beauty
How to get ready for a big event: Your beauty timeline
Do you have a big day coming up that you want to rock like it's the red carpet? Here are some of the best beauty tips we could all learn from celebrities.
Whether it's walking down the aisle, a landmark birthday or even just an event with lots of photograph opportunities, there are occasions in our lives that we want to look our best and pull out all the stops. We all know the amount of time and effort celebrities spend getting ready—literally months of priming and perfecting. Thankfully, you can have all the fun of getting ready without having to deal with paparazzi or best-dressed lists. If you have a big event, the last thing you want is to be stressed out about your appearance instead of revelling in the moment. That's why the best move you can make is to give yourself plenty of time to amplify your appearance and account for some time off.
We spoke to Victoria Radford, a makeup artist and esthetician whose handiwork you'll be able to spot on the red carpet. Her advice? "You always look the most beautiful when you look like yourself—just enhanced. It's important to start the process early, rather than making major changes the week before." That's why the best move you can make is to give yourself plenty of time to amplify your appearance and account for some time-off. Just don't forget to enjoy the process; remember, getting ready is half the fun.
6 months before: Consult an esthetician and hairstylist
Ideally, you want to be almost ready by the time you sit down in the makeup chair. What does this mean? Radford compares it to going to the gym: if you decide you want a 6-pack, you're going to need to plan ahead. The same goes for skincare and hair — envision how you want to look and develop a personalized plan going forward.
Talk to your stylist about what you'd like to achieve. If this means growing your hair out long remember remember to be realistic and make note of your lifestyle. If your beauty routine is pretty low maintenance, don't opt for hair extensions or a bob that requires heat styling every day. If you have curly or frizzy hair, Radford recommends an in salon Keratin treatments. Keratin combats frizz by bonding together all of the frizzy particles. It also prevents the hair from breaking, which is great for growing your hair out.
As for you complexion, a good morning and evening skin care routine is a great starting off point. Your skin cells renew themselves every 28 days, so to get your skin to reaching J.Lo glow levels consider going for a monthly facial in addition to having a rock solid skin care regimen. If you are looking to add volume or minimize wrinkles using injectables like Botox or Restylane, Radford insists that you do tiny tweaks over time, think of it as a sprinkle, instead of everything all at once. If this is your first time, leaving six months before the big day will ensure that any adverse reactions (either allergic or personal due to not liking the result) won't ruin your look.
Photography by Marie Rainville
3 months before: Think about your brows
If you're a chronic over-plucker and looking to grow out your brows, discuss with a brow technician what your ideal brow shape is. We spoke to Lexi Miles, the founder of WAXON Waxbar, who insists that your entire face changes when you have a great brow. Three months gives you three appointments to restructure your brows.
One month before: Test out beauty looks
Now is a good time to try out makeup and hairstyle looks that you think you'll want to embrace on the day of the event. Try other beauty treatments like lash and brow tinting or eyelash extensions at this point. You'll be able to make sure that it's the effect you want and that there's no allergic reaction, which sometimes can be caused by the dye or the glue.
Image provided by Vita Liberata
Two weeks before: Decide if you want a tan or a wax
If you're after a more bronzed appearance, never get from the harmful UV rays, instead pay a visit to a professional for spray tan, or try to do-it-yourself at-home. Just make sure to pick the right tone for your skin: Light is for the fair skin, medium works for more golden skin, and dark is best for deeper and olive skin tones. Bonus: A faux-glow can also blur stretch marks and cellulite.
Miles recommends waxing before you get your sunless tan. "Waxing is a natural exfoliant," she says. "Your tan will adhere to your skin a lot deeper and will last a lot longer. We would recommend at least 24 hours before you get a spray tan." Just make sure to go to a wax specialist—they will help reduce pain and give you a better quality experience. How you care for your skin pre and post tan is key in determining how long your bronze lasts; Waxon's On the rocks is a 2-in-1 product that will both exfoliate and hydrate skin to ensure there's no patchiness.
One week before: Touch-ups
Book a facial or go for a chemical peel; they're a fantastic way to eradicate dead skin cells, comedones, blackheads and plump up skin with hydration which will lessen the appearance of fine lines. It also get's the blood flowing, helps with lymphatic drainage, leaving your pores looking more refined and your skin buoyant. Now is also a good time to do final colour touch-ups. Spend the week giving your tresses extra nourishment in the form of hair masks, and avoid heat styling it so your hair will be extra healthy.
The day before: Do the things you love, again
The day before, organize a day of pampering and spend time touching up your treatments from previous outings. Whatever results you loved—spray tanning, waxing, eyelash extensions, tinting—do it as close to the occasion as possible, so they're freshly done and looking as close to perfect as possible.
Grab someone close to you, like a friend or your mother, and schedule an appointment for a mani and pedi. It's the perfect way to de-stress, have some girl time and bring you one step closer to looking primed and polished.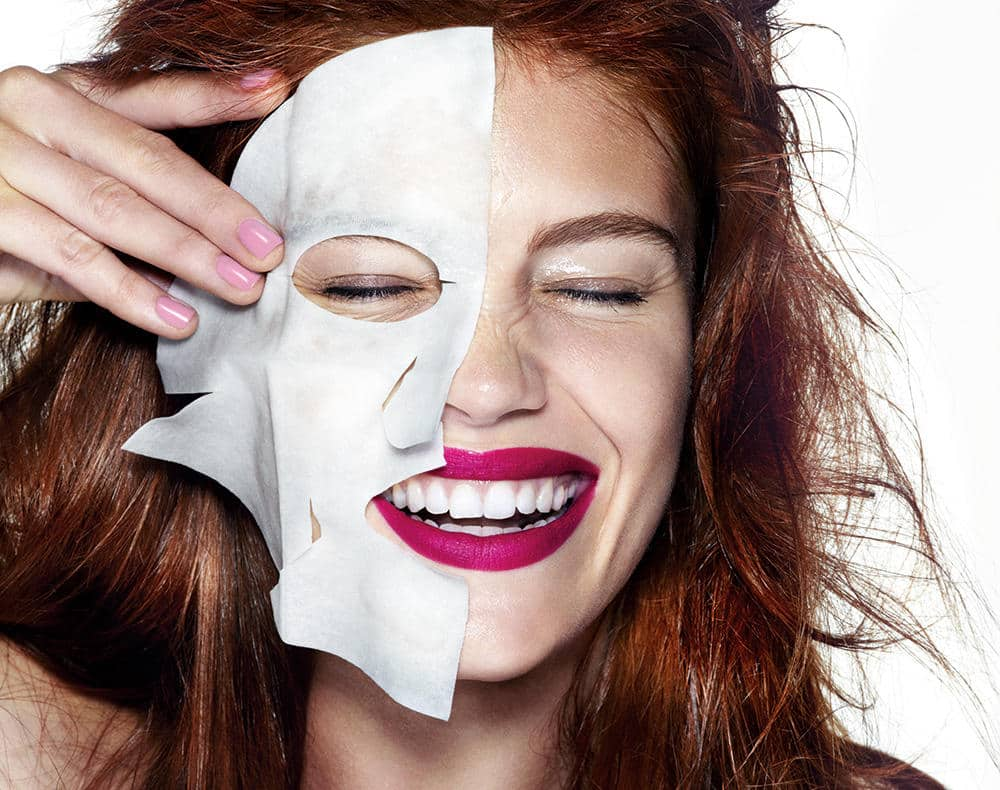 Kenneth Willard/Trunk Archive
Day of: Get ready to knock 'em dead
At this point, you're nearly finished and there shouldn't be much left to do. Although it sounds like overkill, it you want that red carpet celeb glow schedule in one last facial; but for those who can't make it to the salon employ a bio cellulose sheet mask that will provide as much last-minute nourishment and hydration as possible. Our favourite, the 24K Gold Mask by Victoria Radford, is formulated with colloidal gold, which takes down inflammation and encourages cellular renewal by using the same material treated on burn victims.
Want to take the all-over-glow up a notch? From Gwyneth Paltrow to Rihanna, every red carpet regular uses Prtty Peashun; a skin-firming lotion with a tint of colour for that conceals imperfections and enhances muscle definition. After that, play some music, pop some bubbly and it's time for hair and makeup.
As always, the most important part is to relax and have fun. Feeling beautiful and confident is the goal, so enjoy whatever blessings you're celebrating! And remember that your friends and family love you no matter what you look like.