Beauty
Lighten up: 4 hair colour techniques, from ombre to balayage
Photography by Getty Images Image by: Photography by Getty Images
Beauty
Lighten up: 4 hair colour techniques, from ombre to balayage
Now that it's getting warmer outside, it's time to warm up your hair colour, too. We consulted with hair-colour expert Jason Lee, owner of Salonière in Toronto, on the many techniques used to colour hair. From dramatic ombré effects to natural hair painting, we break down each technique to help you find the one that works for you.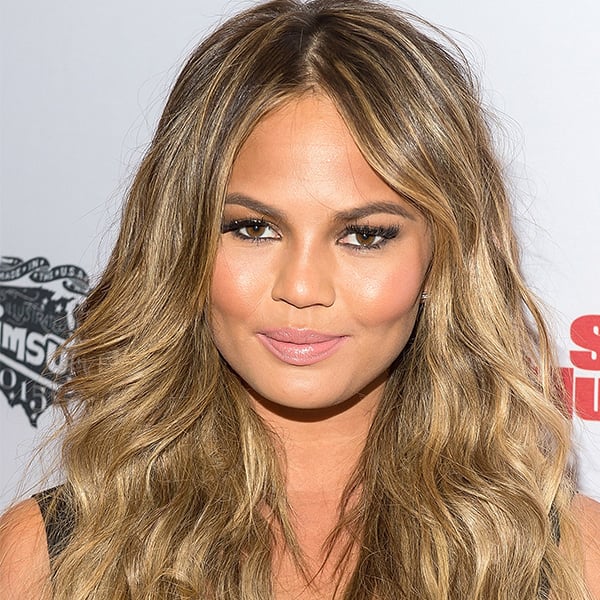 Balayage
The technique:
Originally a French technique from the '70s, it means to "sweep" colour onto hair. Currently, balayage is the most requested hair-colour application at salons. "It achieves a sun-kissed look that's streak-free with gradual and varying degrees of lightness," says Lee.
The process:
"This structured yet sweeping technique can be done using foils, cotton or plastic wrap, and some technicians use a backing board to separate sections as they apply colour," says Lee. It can cost between $200 and $350, but because the process is done close to the roots, the look's lifespan stretches to three to four months.
The look:
Balayage is soft and has a natural finish. It requires minimal maintenance and is a great option for all hair colours and types, and for all lengths (except super-short). If you have very dark hair, avoid the urge to choose a light hue.

Treatment tip:
Use a hair-care line that deep-cleans the scalp while moisturizing the ends.
Try:
Kérastase Cristalliste (which includes a shampoo, conditioner, masque and sculpting serum), $39-$59,
kerastase.ca
.
Ombré

The technique:
"Ombré has evolved into a full-blown category that encompasses a range of shades," says Lee. It's a look with more contrast than balayage—darker on top (from roots to mid-length) with a lighter shade from the mid-length to the ends.
The process:
Your colourist applies the lighter shade to the bottom half, then teases the hair to ensure the colour does not set in a harsh line. The cost ranges from $125 to $300 and takes less than two hours. Your natural colour should blend in as your hair grows, allowing this look to last for four to six months.
The look:
This is a relatively dramatic colour technique that may be better suited to the younger set. The bonus is that colour only needs to be retouched a couple times per year.
Treatment tip:
Treated hair can get brassy, so use a purple shampoo to cancel out yellow tones. Apply once a week, letting shampoo sit on your hair for three to five minutes, no longer.
Try:
Clairol Professional Shimmer Lights Shampoo and Conditioner, $30,
canadabeautysupply.ca
.

Sombré and Bronde

The technique:
Sombré, a look that replicates naturally sun-kissed hair, started on the beaches of Brazil and moved into salons after an influx of requests. This softer version of ombré has less contrast. "Breaking up the darkness near the top with mini baby lights throughout allows the lighter colours to come through," says Lee. Another spin-off is bronde (bronzy-blonde), an application that uses golden shades, for those with warmer skin tones.

The process:
Due to the double process required for sombré, this technique requires more work (two procedures), more time (three to four hours) and comes with a hefty price tag (rates start at $350). Sombré will, however, last for up to four months. For bronde, the process, maintenance and cost are similar, but the result is a warmer, yellow-based tone.
The look:
Sombré is great for brunettes but works for blondes, too. This natural-looking finish has a darker shade at the roots with blonde peeking through as though the sun has just hit it.
Treatment tips:
For sombré, keep hair glossy with a sulfate-free shampoo. For bronde, apply coconut oil 20 minutes fore shampooing—it will moisturize and fattens up your ends.
Try:
Kiehl's Sunflower Color Preserving Shampoo, $40,
kiehls.ca
.
Hair painting

The technique:
Hair painting, a bespoke application that creates specific-to-you highlights, is gaining in popularity. The technique is sometimes done in conjunction with balayage.
The process:
Performed freehand, hair is sectioned and individual strands are painted with a lightener, which results in customized and blended highlights. The process can take up to two hours and the cost comes in between $250 and $350. Because colour is applied to the roots, this application can last for several months.
The look:
This personalized hair technique allows for the softest and most natural look with seamlessly blended and curated highlights.
Treatment tip:
Before your next blowout, nourish hair with a protecting spray.
Try:
Parlor by Jeff Chastain Smoothing Blowout Spray, $27,
birchbox.ca
.
Read more:

7 glam medium-length hairstyles from Charlize Theron, Taylor Swift and more
The best heat-styling tools for your hair, including the best straightener!