Beauty
Short hairstyles to suit every face shape
Beauty
Short hairstyles to suit every face shape
We talked to the pros about the best short hairstyles for women. Whether you have a round, oval or heart-shaped face, there's a short cut for you.
We've all been tempted to cut our hair short. Whether you're tired of having long hair or you're looking for a new 'do, cutting your hair short is a great way to freshen up your whole look. While we definitely recommend checking out your favourite celebrities for their own short-hair style transformations, sometimes you need advice from a professional. There are so many options, and deciding on a style can be overwhelming. The answer is in your face shape.
We asked Justin German, Pantene Consulting Stylist, and Roger Medina, Garnier Hair Expert, for tips on short hairstyles to suit round, oval and heart face shapes, so that when you decide to make the change, you can do so confidently.
Here are a couple tips to help you decide on your next short hairstyle.
Round
Getty Images
Your face is round if: You have a rounded jaw and cheeks, and the length and width of your face are equal.
Celebrity examples: Ginnifer Godwin, Kirsten Dunst, and Michelle Williams.
The cut: According to Medina, you should try a layered pixie cut. The layers will elongate your face and add height. You can also add a swooping side bang which adds a bit of asymmetry to a round face and gives the illusion of a more angular visage.
Styling tip: Add volume at the roots with a body-boosting mousse.
Pantene Pro-V Volume Body Boosting Mousse, $6, www.pantene.ca.
Oval
Getty Images
Your face is oval if: You have a slightly longer face length than width, and a rounded forehead and chin.
Celebrity examples: Emma Watson, Kate Middleton, and Beyoncé.
The cut: An oval face shape is one of the most versatile—and most desired—when it comes to hairstyles. "You can do almost anything with your hair," says German. One specific hairstyle to try is an angled bob. "It emphasizes your face shape, making it more impactful," says Medina.
Styling tip: Add texture to an angled bob to keep it modern instead of severe.
Fructis Beach Style Power Putty, $7.50, garnier.ca.
Heart
Getty Images
You have a heart shape face if: You have an angular chin and prominent cheekbones.
Celebrity examples: Reese Witherspoon, Cara Delevingne, and Ruby Rose.
The cut: With a heart-shaped face, German advises women to avoid a rounder cut and instead go for a hairstyle that is more angular. Think choppy layers and bangs. A layered cut that hits at the collarbone will always be flattering on this face. "Layers will draw eyes away from chin and add balance to the overall shape," says Medina.
Styling tip: A smooth, layered look gets an extra dose of shine thanks to finishing spray.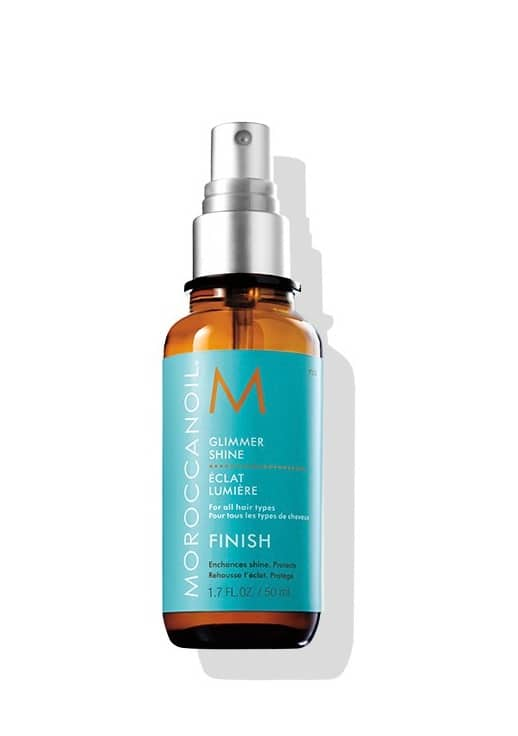 Glimmer Shine, $15.50, moroccanoil.com.
Don't be limited
While face shapes can be a great guideline when choosing a hairstyle, there are cuts that are universally flattering. A hairstyle can always be adapted to suit your look so think outside of the box. If you're unsure of what hairstyle to get, the lob (long bob) is a great option for pretty much everyone. Not only is the lob a great in-between length, hitting anywhere around the shoulders, it's a very versatile cut. "It can be customized to the individual depending on their hair type and hair texture," says Medina.
Styling tip: We love a relaxed lob that plays with natural texture. To encourage loose, beachy waves, add a curl-defining cream or sea salt spray.
Bumble and bumble Surf Spray, $32, sephora.com.
Recommended