Beauty
The best body lotions and oils to soothe your skin this winter
Beauty
The best body lotions and oils to soothe your skin this winter
Just like your winter wardrobe, your skin also needs some much needed layers to protect it during the season's subzero temperatures. These body nourishing, oils, lotions and creams will moisturize, soothe and protect even the driest winter skin.

With plenty of winter still ahead, we're all feeling the effects of indoor heating and frosty temperatures on our skin. Check out our recommendations, from drugstore favourites to beloved local brands, below.
Credit: The Detox Markey
Not only do oils hydrate and add sheen to skin and hair, but they also create a natural protective barrier. This high concentration of jojoba and macadamia oils work together adding moisture from your toes to your scalp. Thanks to a blend of aromatic citrus essential oils the scent is uplifting and energizing. The best time to apply oils is immediately after showering or bathing.
Detox Mode Altogether Oil, $42, thedetoxmarket.ca.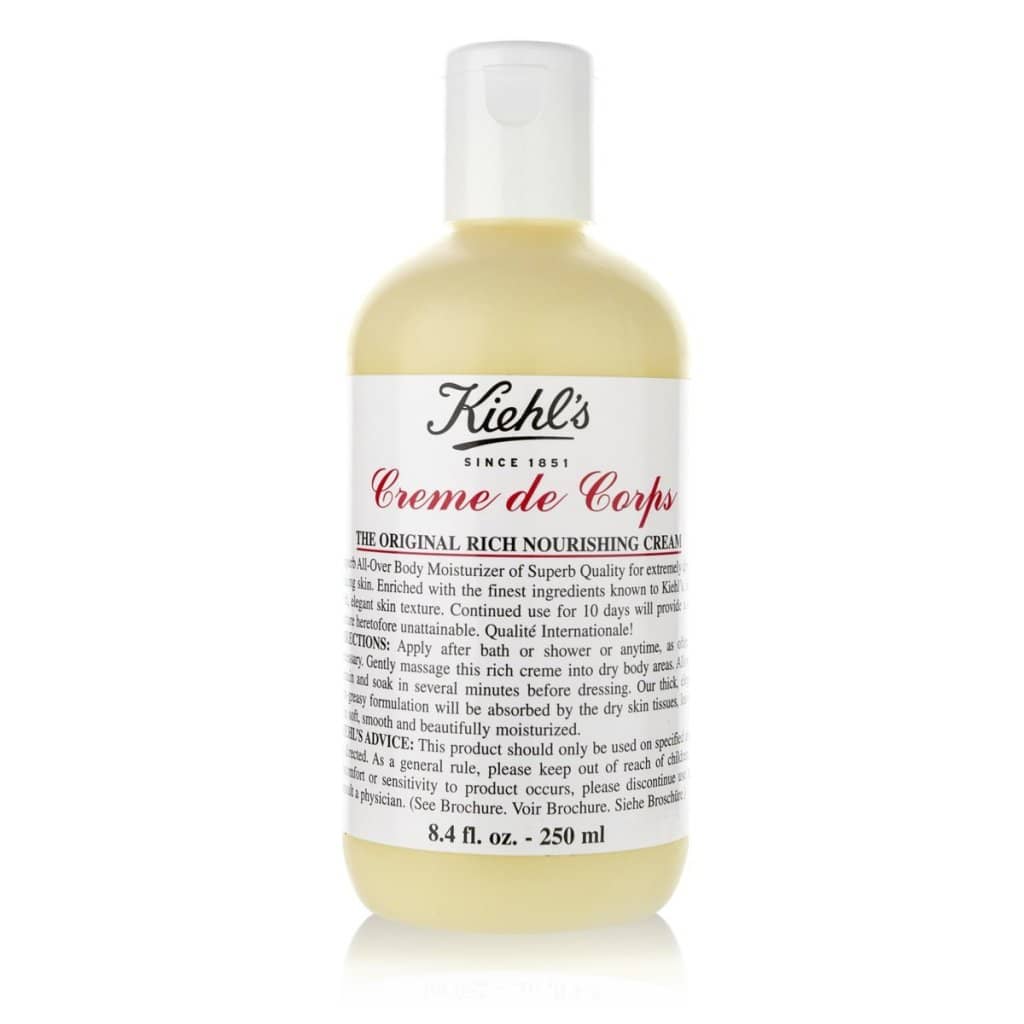 Credit: Kiehl's
Are you a fan of a heavy, yet not greasy, lotion? Try Kiehl's Creme de Corps once, and you'll be hooked. This non-greasy formula contains cocoa butter for its skin-soothing properties, plus fast-absorbing sesame oil for a dose of deep hydration.

Kiehl's Creme de Corps, $41, Kiehls.ca.


Credit: Nivea
Looking for something with no stickiness and virtually no drying time? Try Nivea's newest oil infused body lotion that promises 24 hours of hydration. Formulated with almond oil this lotion is ideal for dry skin.
Nivea Oil Infused Lotion Vanilla and Almond Oil, $9, carethy.net.

Credit: The Body Shop
If classic body butters are your jam then you need to try this one from the iconic, The Body Shop. This deeply nourishing butter is especially decadent, formulated to soothe, restore and protect dry skin with 48 hours of all-in moisture.
Almond Milk & Honey Soothing And Restoring Body Butter, $16.80, thebodyshop.ca.

Credit: Bioderma
Formulated for the most sensitive and dry skin, Bioderma's Atoderm Crème helps strengthen the skin's barrier while enriching it with to help trap in water, not allowing it to evaporate. If you have eczema this is a great lotion to try, if used daily it will help keep flair-ups at bay.
Bioderma Atoderm Crème, 200 mL, $20, carethy.net.
Credit: @weleda_usa

This organic, all-purpose cream is loved by thousands—and for good reason. With gentle, plant-based, botanical ingredients including soothing chamomile, calendula and rosemary as well as nourishing sweet almond and sunflower oil, this German made skin cream is deeply moisturizing. It's the type of product you want to have in your purse because it's so versatile, use it if you need a soothing eye cream, as a makeup base, cuticle cream, foot cream and the list goes on.
Weleda Skin Food, $15.50, well.ca.

Credit: Skinfix

Looking for scaly legs and flaky arm relief, ASAP? Look for further than this this Canadian-made cream. Infused with clinically active soothing oatmeal to calm skin and sweet almond oil, shea and moringa butters to deeply hydrate, this richly textured cream provides instant nourishment.
Skinfix Calm & Nourish Body Cream, $45, shop.skinfixinc.com.
Credit: Eminence Organics
If you only go for organics, consider this coconut firming body lotion from Vancouver-based, Hungarian skin care line, Eminence. Loaded with skin nourishing ingredients, such as hyaluronic acid, vitamins A, E and C which intensely hydrate. Coconut, shea butter and grape seed oil help to firm up skin, while adding to the lasting hydration.
Éminence's Coconut Firming Body Lotion, $36, beautysense.ca.

Credit: Céla
If you're like Goldilocks when it comes to finding a lotion that works for you (as in, this one's too thick and this one's too light), this luxurious daily moisturizer might be just right. With its light weight, it absorbs fast but what it lack in heftiness it doesn't gives in active ingredients. Amazonian cupuaçu butter draws moisture into the skin, while Abyssinian oil conditions and softens, imparting silky texture while creating a weightless barrier against hydration loss. It also has the Toronto based brand's signature Céla Complex (six Canadian botanical extracts) to improve resiliency at the Cellular level.
Céla Crème de la Crème Light, $59, thisiscela.com.
Credit: L'Occitane
When it comes to body oil you always want one that's light, fine and absorbed relatively quickly: enter L'Occitane's almond oil. Formulated with more than 50% almond oil, it helps skin feel firmer and smoother and is rich in omegas 3 and 6.

L'Occitane Almond Supple Skin Oil, $43, ca.loccitane.com.