Beauty
The best haircuts and hairstyles for kinky hair
Photography by Keystone Press Image by: Photography by Keystone Press
Beauty
The best haircuts and hairstyles for kinky hair
Make the most of your amazing kinky hair—whether you want to work with your texture or against—and get a cut and hairstyle that you'll love.
Solange Knowles, Photography by Solange Knowles

The cut
If you're of African or Caribbean descent, you likely have kinky hair, which means natural spirals that tend to frizz. When wearing your natural texture, "you can try any length because it holds so much shape," says Mancuso. Make sure the cut is layered. Longer hair will start to part and become wider; shorter hair is easy to pick out into an Afro. We love the Afros and tufted curled styles that have been rocking the red carpets!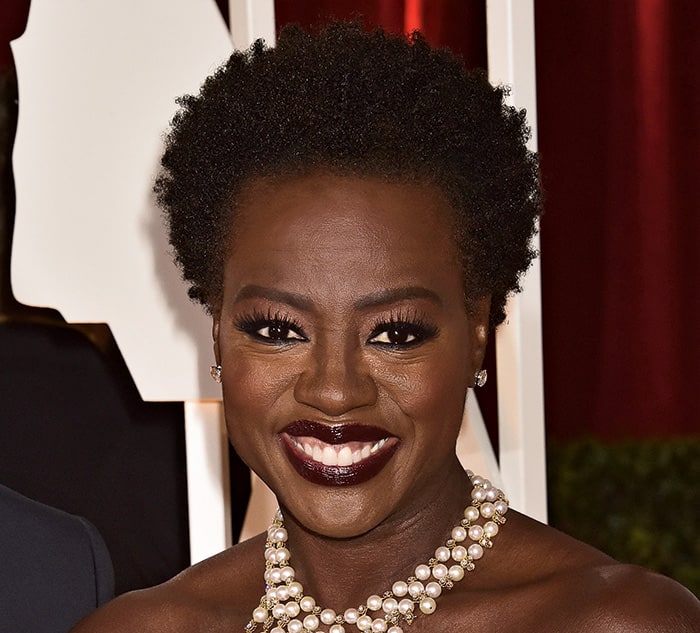 Viola Davis, Image courtesy of Lovegold
Work it
"Style starts in the shower," says Mancuso. Kinky hair needs moisturization and softening products that will strengthen the hair shaft without turning the surface waxy or oily. Choose a nourishing shampoo and conditioner with proteins to build the hair from within. Mancuso suggests shampooing twice a week only but rewetting and conditioning the hair every day. Gently comb conditioner through and let it sit for a few minutes, then rinse, leaving a small amount in, and air-dry.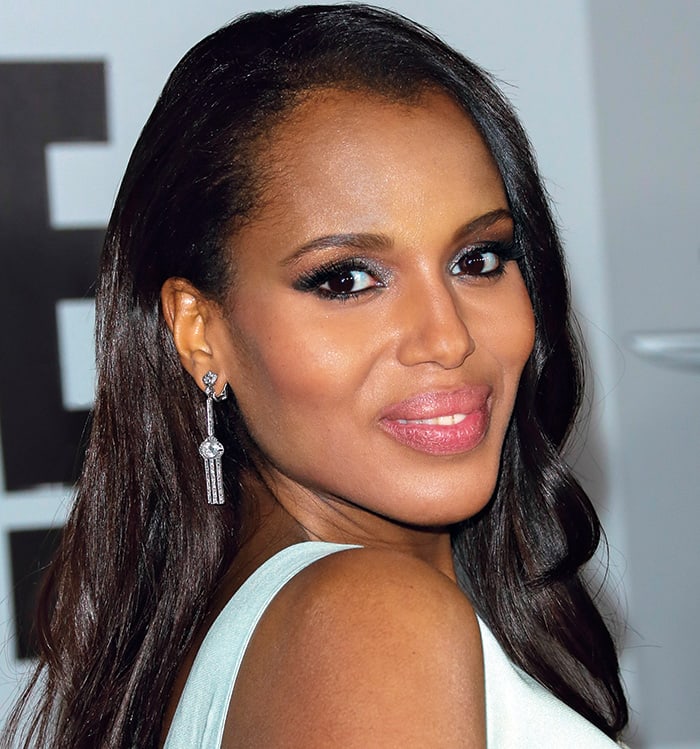 Kerry Washington, Photography by Paul Archuleta/Getty Images
Fight it
Blowing out kinky hair without the help of a hairstylist requires time and strength. If you have both, use a handled comb with fairly wide teeth to brush conditioner through your hair. Once the product is evenly distributed, hold the compression nozzle of your blow-dryer over your hair and stretch the strands straight with a comb. Blow-dry in sections, pulling the hair taut as you go. Finish with a flatiron to add smoothness and shine.
Tool kit
1. This Nexxus shampoo-and-conditioner pair is a favourite of kinky-haired women. Nexxus Therappe Shampoo, $15, and Nexxus Humectress Conditioner, $13,
nexxus.ca
.
2. Kinky hair is usually dry, so use a hair mask once a week. Redken Curvaceous Curl Dive, $24,
redken.ca
.
3. A sturdy comb with a handle and medium-to-wide teeth helps when straightening hair. Sephora Collection Tidy Detangling Comb, $10,
sephora.ca
.
Read more:

How to work with:


Straight hair
Wavy hair
Curly hair
This story was originally published in Canadian Living magazine's May 2015 issue.

Subscribe to Canadian Living today and never miss an issue!